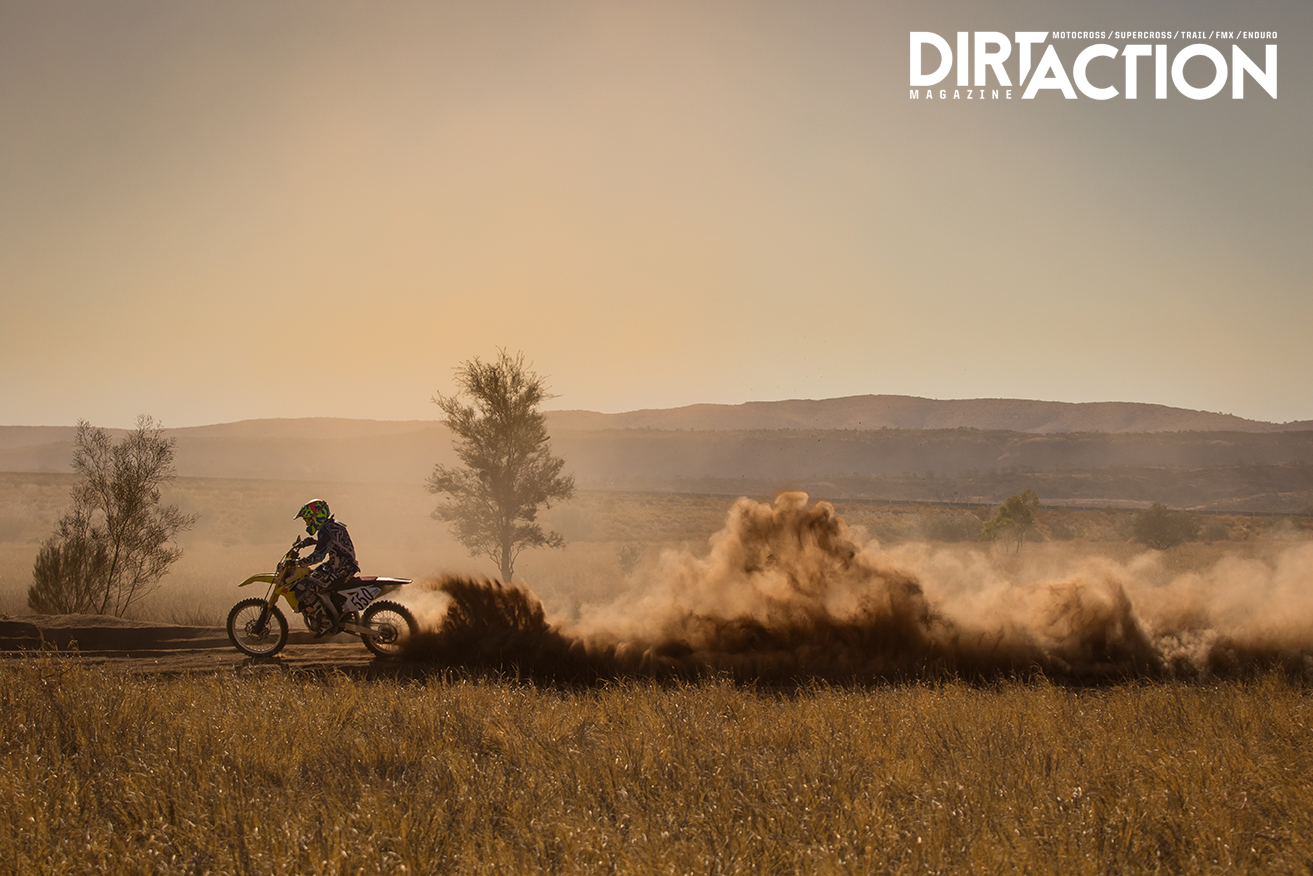 Prologue for the 2017 Tatts Finke Desert Race has been run under clear skies, perfect weather but insane dust that made it difficult today and will come into play big time when the racing starts tomorrow.
Local rider David Walsh (KTM) showed the speed we've come to expect and took the top spot today as the only rider to finish the eight kilometre track in less than five minutes.
Hitting the track late in the day on his Husqvarna, Ivan Long smashed a great lap in tough conditions to bag second place ahead of another local rider, Daymon Stokie who was three seconds back.
Jacob Smith (Honda) looked aggressive as usual as he smashed his way to fourth ahead of Luke Hays (KTM) followed by Josh Green (Yamaha) making return after injury kept him out in 2016 with Todd Smith (Honda) picking up seventh three seconds back from Green.
So within the first 20 seconds of Walsh's winning lap we have two KTMs, one Husky, two Yamahas and two Hondas as well as three riders from the Northern Territory, Three from New South Wales and one South Aussie.
So what does this mean for tomorrow? It's hard to tell given the dust but getting out in front is obviously a huge advantage. The top riders take off two at a time which can be a bit cruel if you get beaten to the first corner and face the prospect of eating dust like Milo for 250 kilometres. If the wind doesn't swing and start pushing the dust across the track then it's going to be incredibly difficult for anyone to be caught and passed without making a mistake. But that said it's not hard to make a mistake on this track and parts of it are rough this year with deep bulldust sections.
One thing is clear and that is David Walsh has started the race in the best possible manner. But lining up next to Ivan Long isn't something he can take lightly. Long is an epic competitor and he won't back down for the chance to gain an inch. The run to the first corner tomorrow between these two is will be something to watch and a lot of the story might be told by the time they reach the crowd at the 40kay dune.
PROLOGUE TOP TEN
1 – David Walsh (KTM)
2 – Ivan Long (Husqvarna)
3 – Daymon Stokie (Yamaha)
4 – Jacob Smith (Honda)
5 – Luke Hayes (KTM)
6 – Josh Green (Yamaha)
7 – Todd Smith (Honda)
8 – Kent Collins (KTM)
9 – Nathan Trigg (KTM)
10 – Josh Tilbrook (Husqvarna)
All photos by Damien Ashenhurst