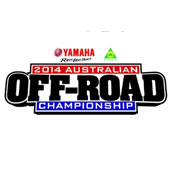 Milner takes the chocolates on Easter weekend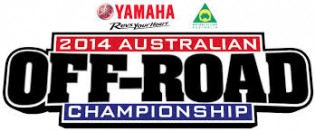 The Yamaha Australian Off-Road Championship (AORC) caravan rolled in to Boyland, QLD, for rounds 3 and 4 this Easter long weekend.
With Toby Price (Motorex KTM) returning to compete after an injury in the NSW rounds last month, the big question of the weekend was whether or not Daniel Milner (CDR Yamaha) would be able to hold off a determined Price in the premier E2 class.
DAY 1:
The Enduro saw riders depart at 9am and pre-ride the first loop and two tests of around 1 hour in length, then out on loop two and its pair of tests for an average of 55 minutes.
When they returned it was game on as the stop watches came out to see who had been doing the hard yards and had the speed in the dry conditions to pull the #1 spot.
Juniors did 2 loops for the day and 4 timed tests along with Women and Masters.
In the Women's Class on her return from Europe only 10 hours prior Jessica Gardiner (Sherco) showed why she is #1 and won the day by 40sec to Tayla Jones (KTM) and a further 12 sec's back to Jemma Wilson (Yamaha).
In the Masters Mike Shearer showed that he still has the goods to take the win over Trent Lean and closely followed by Geoff Ballard, with less than 1 min separating the top 5 in this class it shows that the class is very competitive.
They all had a good days riding although the tough terrain didn't suit all riders.
The rest of the field did three loops and eight tests in what was a big days riding.
Vets class saw old Rivals Damian Smith (Husqvarna) and Kirk Hutton (Yamaha) go head to head with Smith coming out on top with the #1 podium, #2 Hutton and #3 Rowan Pumpa (Yamaha).
In the E1 division, Scott Keegan (Husqvarna Enduro Racing) stole first by only two seconds to Tom McCormack (Active8 Yamaha) in second and only five seconds back to Peter Boyle (Motorex KTM) in third making for exciting racing on day two.
E2 saw current Australian #1 Milner take the win by only 13 seconds to Price and Geoff Braico (Husaberg) in third.
Glenn Kearney (Husqvarna Enduro Racing) proved his mettle in the E3 class to take first by 27 seconds to Jarrod Bewley (Husaberg) and Stefan Granquist (Active8 Yamaha) in third.
The newly formed Transmoto 19 & Under class saw young gun Daniel Sanders (KTM) continue to dominate and take the win over a pair of talented up and comers in Tom Mason (KTM) second and Broc Grabham (KTM) in third.
DAY 2
It was Dry and dusty conditions that saw yesterdays top three Milner, Price and Kearney lead the field into the first test today at 8am.
The first test saw Milner continue to dominate and get a 10 second lead to Price and Josh Green (Active8 Yamaha) in third, after eight tests, that was the top 3 outright as well.
All Riders commented on how gutsy and tough the Juniors were in finishing the day as there was some gnarly trail out there.
In the Junior classes Lyndon Snodgrass continued to dominate the J4 class with over 1.5 minutes to the nearest J4 competitor Seth Muller and a further 30 secs back to Wil Ruprecht.
In the J3 Class Ben Kearns continued his winning streak to now 4 from 4 winning the day. Deon Javni and Tom Bushell in third
In the J2 Class the NSW Brierley twins continued their dominance of the sport taking the top 2 spots Joshua in first and Mitchell in second and young Victorian Jack Mathews came home in third.
In the women's it was Gardiner who was showing no signs of jet lag to take the double for the weekend winning today by just under one minute to Jemma Wilson who held her own today to beat Tayla Jones for third.
In the Masters Class Geoff Ballard of old came out to play today and took the win even commentating afterwards that "in the end it was kind of fun", Trent Lean second and Mike Shearer managed to hold third after a a big crash in the second last test.
Damian Smith continued to Dominate the Vets Class winning 4 from 4 now and showing the rest of the field a clean set of heals. Kirk Hutton also continued to get 4 from 4 in second place not quite having the speed to get to the top of the podium, Rowan Pumpa rounded out the class in third.
19 and under class saw Victorian Daniel "Chucky" Sanders take first again this time to NSW Broc Grabham leaving third place to Victorian Tom Mason. with only a minute separating the top three this will be a class to watch.
Active 8 Yamaha Rider McCormack took his second top spot on the podium this year with only eight seconds to KTM rider Boyle and only 24 seconds back to Husqvarna Rider Scott Keegan.
The E2 class saw reining Australian #1 take the top step on the podium by only 10 seconds to a gutsy riding Price and Josh Green in third who came home strong only seven seconds later.
E3 Class saw Glenn Kearney take the win with Jarrod Bewley in second and Stefan Granquist in third.
The next round will be held in Corner Inlett Victoria and entries are available online at www.mvorconline.com/aorc along with Final instructions and all the latest information.
Round 1 and 2 results are available online here.
For more information stay tuned to the AORC official Facebook page and website at www.ma.org.au/aorc.