The GOAT will have an in store appearance this afternoon at Sunstate Motorcycles Maroochydore.
By Hayden Gregory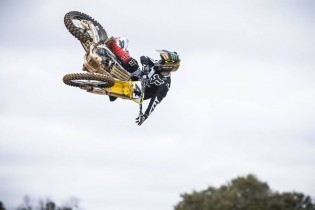 The addition of Ricky Carmichael to the AUS-X Open will allow Australian fans the chance to see the most winningest rider ever for the first time down under.  For lucky fans in Maroochydore, Ricky will be making a one hour appearance today (Friday 27th) at Sunstate Motorcycles – 76 Aerodrome road Maroochydore.
This will be a great opportunity for fans to meet and great the legend before he hits the track in Sydney tomorrow. Owner of Sunstate Motorcycles, Jamie Muggeridge is extremely excited to host the event. "The motocross scene throughout Australia has idolised Carmichael, Emig and Stanton for the last 20 years, so we feel very fortunate to have them here at Sunstate Motorcycles."
For more information contact marketing@sunstatemotorcycles.com.au or Facebook.com/sunstatemotorcycles.