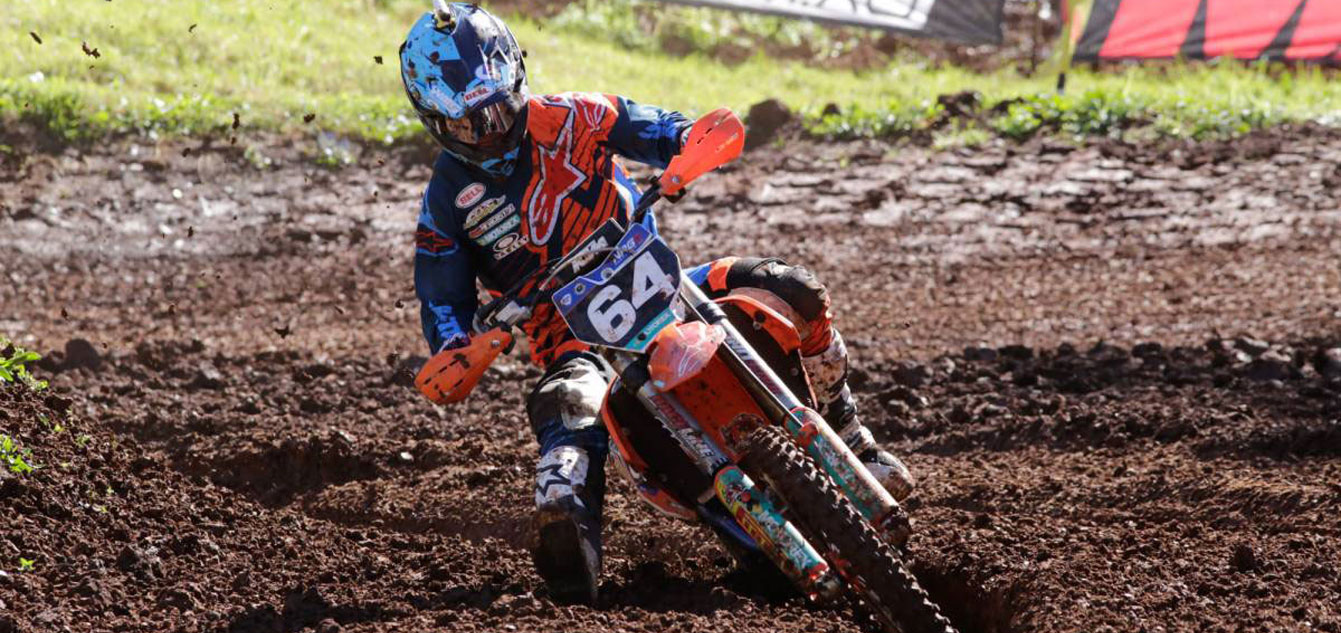 Raceline Pirelli KTM's Dylan Wills and Wade Kirkland have managed to salvage valuable championship points, and race to some top results at Round 9 of the MX Nationals at Toowoomba last Sunday.
Press Release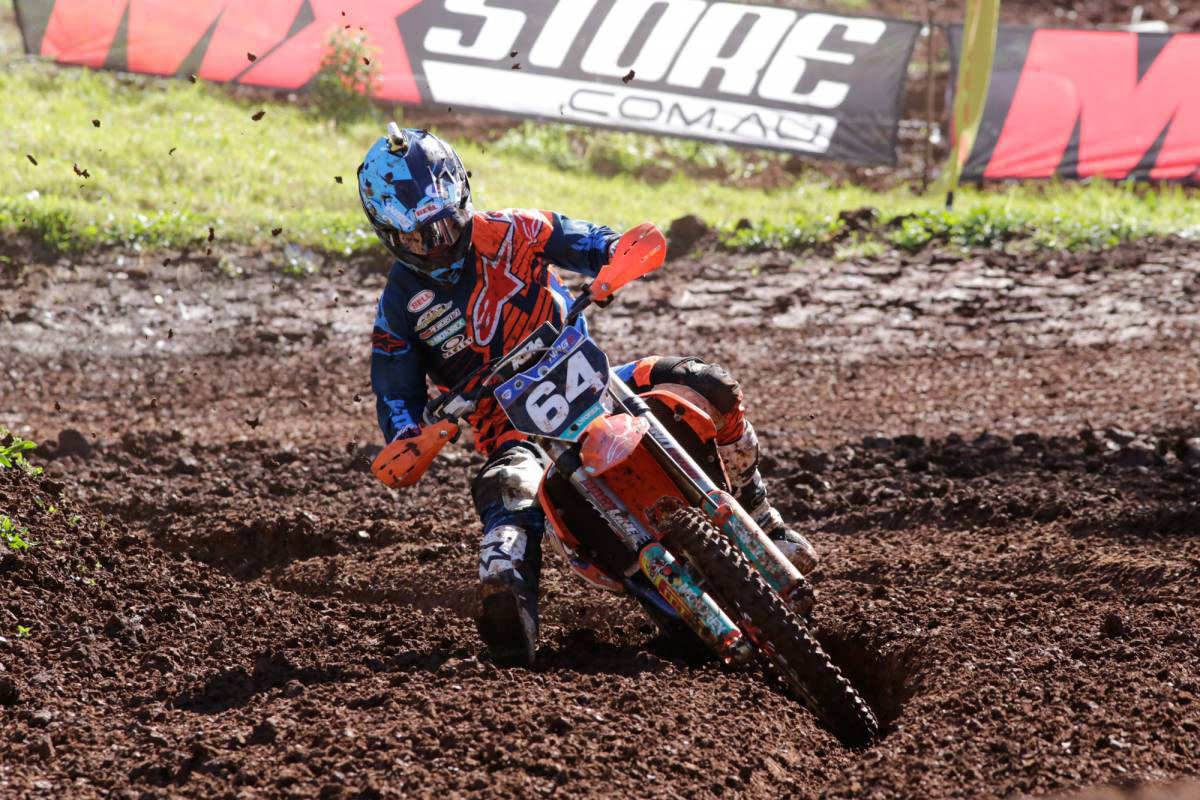 Despite some challenges throughout the day, both Wills and Kirkland recovered well across two motos at Toowoomba, with both riders recording race finishes well inside the top ten throughout Round 9.
For Wills, Toowoomba provided an overall result which was one of the best of the season. After qualifying in 5th position in the MX2 class, Wills raced to 6th in moto one, while in race two, Wills took the second holeshot of the day, however unfortunately went down whilst in the lead in the top section of the track, eventually clawing back to 8th position. With 6,8 finishes, Wills was awarded with an impressive 5th overall for the round.
"Toowoomba was pretty crazy! We had few little issues throughout the day but the whole team worked together super professionally and we put it all behind us and went racing," Wills explained.
"We scored 5th overall for the day which was awesome, my riding was pretty good and I battled with the guys that are going for the championship in Moto 1 so that was good.
"Moto 2 I made a few little mistakes on my behalf, which cost me a fair bit. I sound like a broken record saying it's only a matter of time, but it really is. As a team we improve each round and as a rider I improve every round. So we'll go into Coolum and give it 110% and then turn our focus to supercross which I'm really excited about!"
For Pirelli MXD pilot Kirkland, Round 9 provided some up and down results. After qualifying just outside the top three in fifth, Kirkland looked to step things up in race one. However, a bike issue whilst running inside the top three saw Kirkland nurse his machine to the finish line in a bid to gather points, wrapping up the first moto in 21st position. However, in race two Kirkland was on fire – after starting in fifth position, the Tasmanian rider made a number of passes, eventually concluding the final race of the day in second place. Kirkland's 21,2 results saw him finish the round just outside the MXD top ten, in 11th overall.
"I had a bit of bad luck in that first moto and in the second I came second so that was good. There's still one more round to go though, and anything can happen, so we'll see," Kirkland shared.
"Toowoomba is a really good track, I really like it; it was extra tacky this morning but then kind of hard packed this afternoon, just like the track at home gets in summer time so I was comfortable with it.
"Mitch Evans has stepped it up obviously, but I think I'm getting better as I'm going, my arm pump has been a lot less of a problem. I rode Coolum last year and it was good, I like the sand, so I'm looking forward to the last round of the year."
Wills now sits in 6th in the MX2 championship standings, while Kirkland slipped to 4th in the Pirelli MXD standings after Round 9. One round now remains, with the 2016 grand finale taking place at Coolum next weekend.