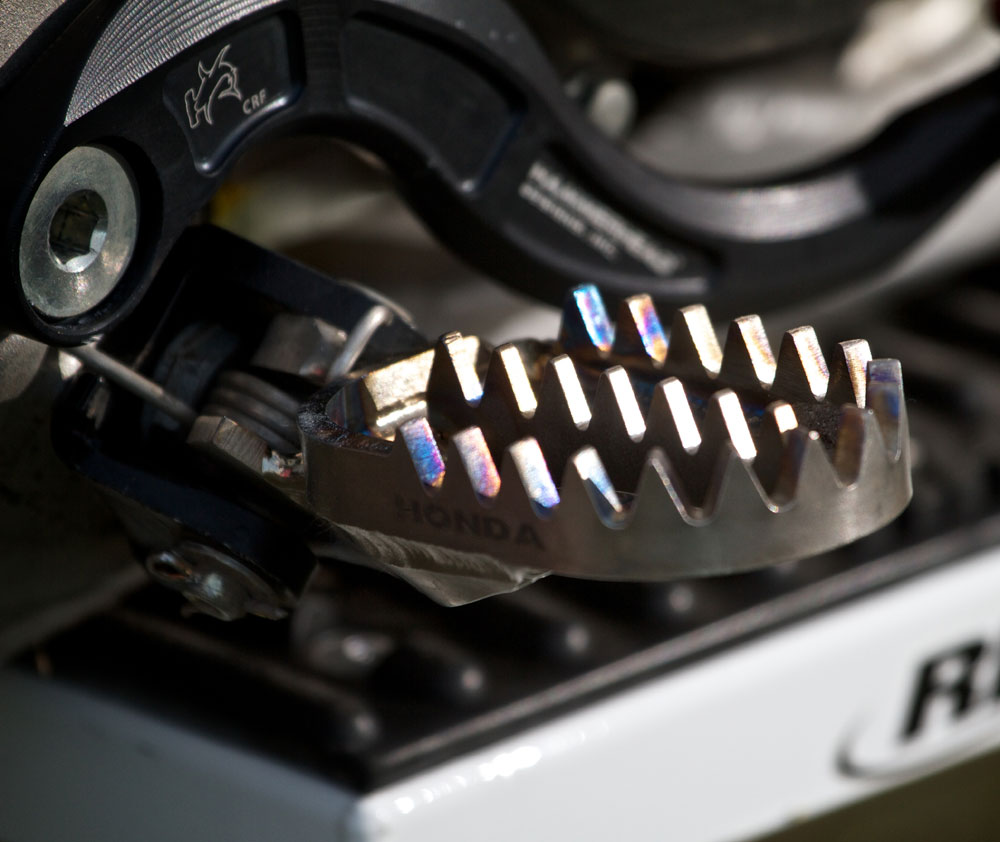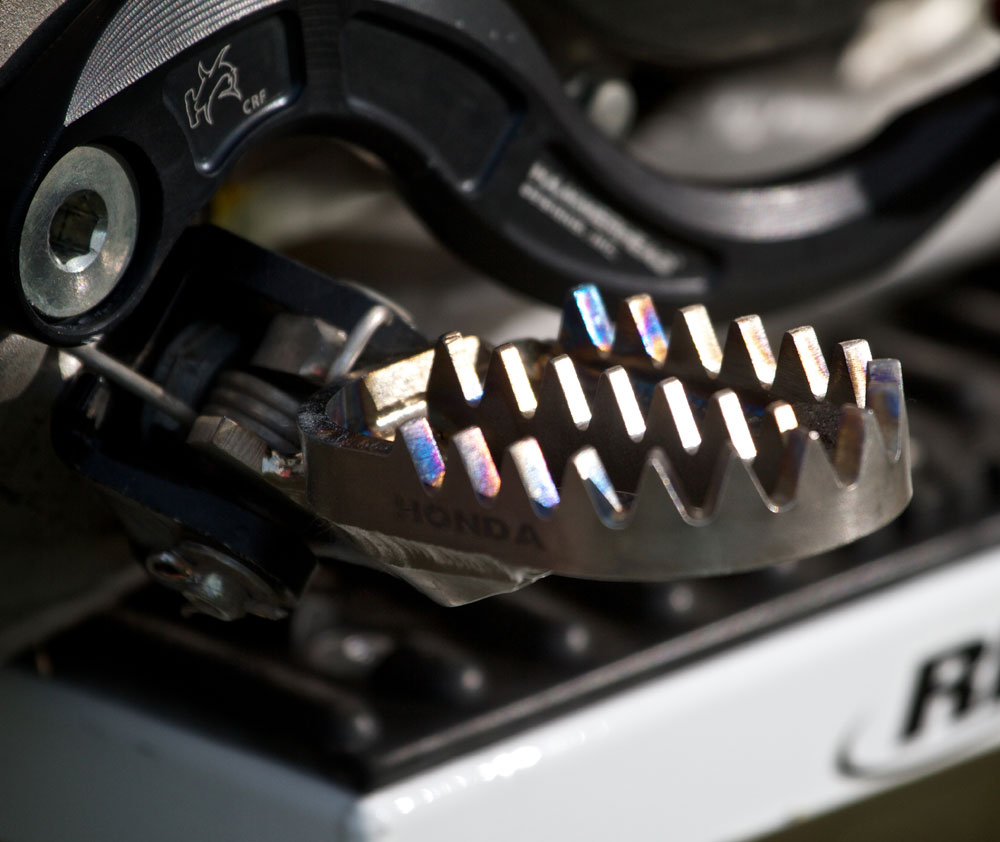 The standard footpegs on the 2013 Honda CRF450R although unchanged for this year are a big step forward from the 2011 machine. However, I raced all last year with a hefty set of pegs. Then, after spending some time recently on the YZ250 with a wide pair of Pro Taper pegs, I felt the need to upgrade the Honda's.
I actually hadn't seen the Raptor footpegs a whole lot until I spotted the ad in our magazine and they blew my mind with how sweet they are. I thought they looked familiar and checked some high-resolution images of Ryan Dungey's footpegs and realised these are the very same titanium pegs he runs on his Red Bull KTM450SX-F — how darn cool is that?
When these pegs arrived I cracked the box open and was very, very impressed with their light weight. These are a true piece of art. If you're after a set of pegs to truly impress your mates and give your bike the finest of finishing touches, Raptor pegs are for you.
Manufactured in UK, they're used by some of the best riders in the world, including Ryan Dungey and Davi Millsaps. If they're good enough for them, they've gotta be good enough for me. — Matt Bernard

Contact: www.mainmoto.com.au