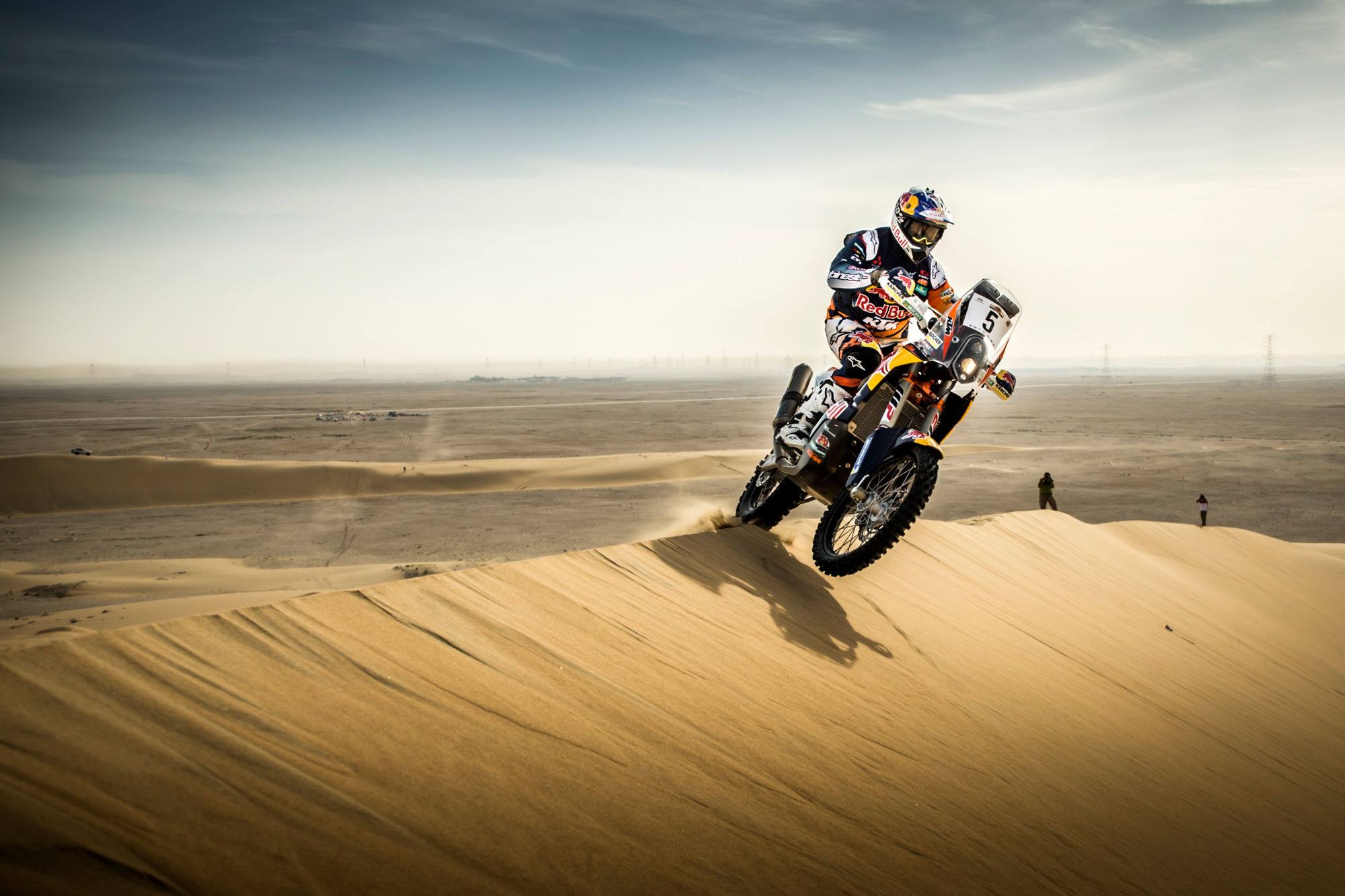 Toby Price holds the overall in Qatar despite slipping a disc in his back.
By Hayden Gregory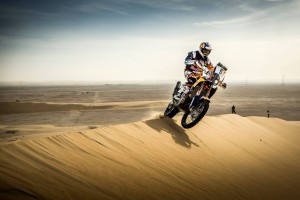 The Red Bull KTM rider pushed through a tough second stage which navigation proved key. The three front runners of Quintanilla, Sunderland and Price were split up with the Aussie prevailing ahead of Juan Carlos Salvatierra and Pierre Alexander Renet.
After the race Price revealed the extent of his injury and is unsure whether he will continue to race the event.
"Not a bad day till the end of Stage 2 where I got lost, so I mixed it up a little. As for my problems yesterday, I had a CT scan and had it checked out today and have slipped a disc in my back which has touched a nerves on the left side so I've been having a sore lower back and weak left leg. Unsure if I'll start tomorrow, really dislike missing races and quitting, but if I miss one I'll have plenty more to do, keep going and may miss a lot more. We'll decide in the morning, sorry to disappoint but I'll keep you posted."
The injury would come as a huge blow to the 2016 Dakar champion and we will keep you informed of any updates.
Overall Results Sealine Cross-Country Rally 2016 (Standings after 2 of 5 stages)
Toby Price (AUS), KTM
2. Juan Carlos Salvatierra (BOL), KTM +38sec
3. Pierre Alexander Renet (FRA), HQVA +1.54min
4. Sam Sunderland (GBR), KTM +1.58min
5. Pablo Quintanilla (CHI), HQVA +3.56min