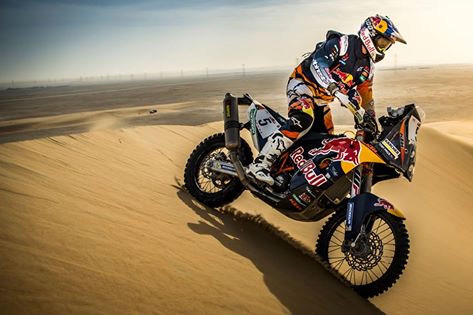 Toby Price will aim to finish this year's Finke race in both the bike and car disciplines.
By Hayden Gregory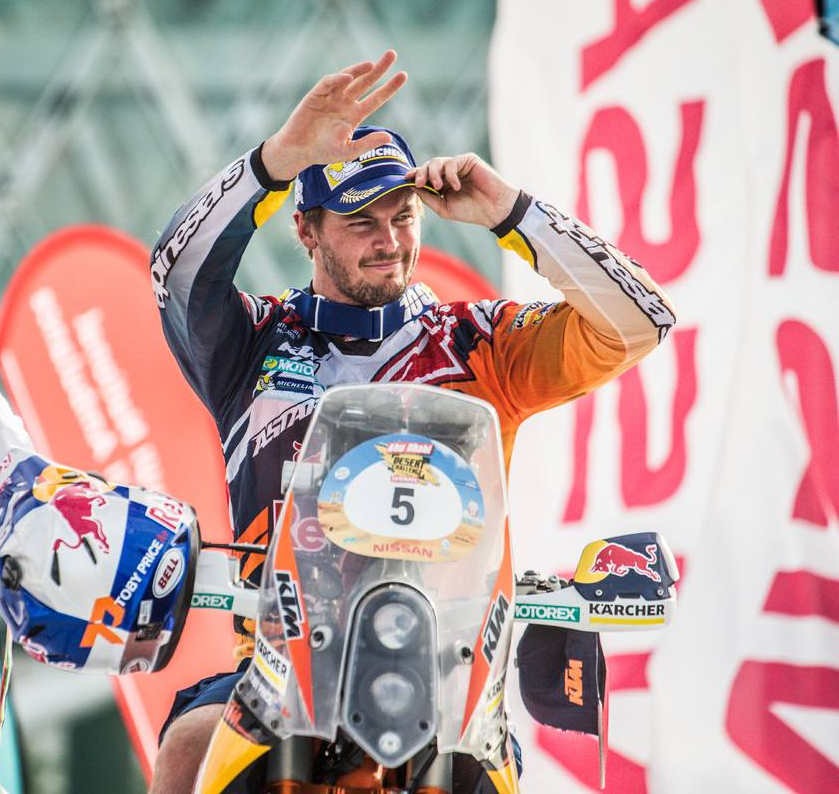 The four time Finke champion will look to emulate Randall Gregory's all time record of five wins as he lines up for the event this year. As if the bike race was not hard enough, Price has also elected to jump on four wheels in what has been dubbed by the media as the 'Iron man division.'
"This is a tough ask of any competitor to compete and finish the car section, fly back along the track to the start line and then compete in the bike section," said Antony Yoffa President of the Finke Desert Race Club.
"Then they do the same again on Race Day 2. This is no easy feat with 900kms covered over the two days if all legs are completed."
Price has experience racing on four wheels as was evidenced the last two years at the Clipsal 500. While not the first person to attempt the double, the Dakar champion will be the first person to risk a title defence in the process.
While still recovering from a back injury, Toby Price will no doubt be fit and raring to go for both disciplines when Finke kicks off over the Queen's Birthday long weekend, 10th-13th June.