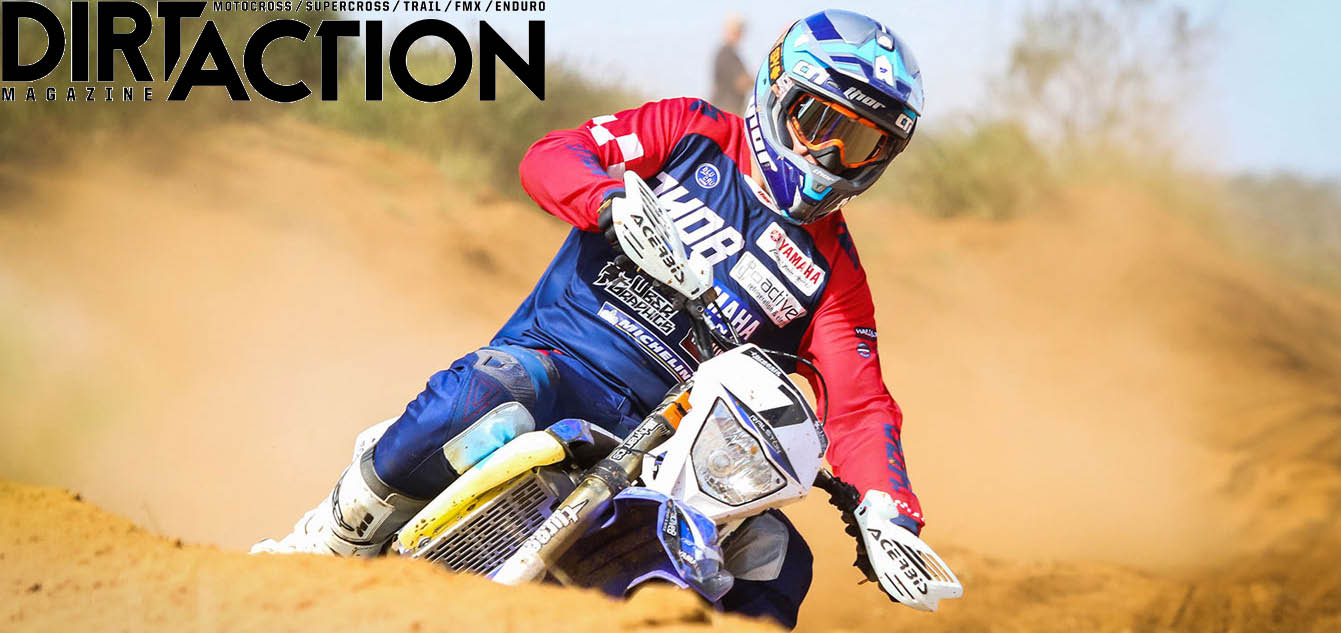 Last year he did it with a smashed foot. This year Toby Price topped prologue once again despite pulling double duty in a car and on a bike. Despite rolling his car yesterday and despite the fact that he has a mob of media and fans shadowing his every move, including a major TV network. No rider has ever had as much attention heaped on them at the Tatts Finke Desert Race as Toby has this year and outwardly he's handling it in his usual relaxed fashion.
Toby topped second place Daymon Stokie by a solid eight seconds which pushed to ten over third place rider Jacob Smith. That means that two Hondas split the KTMs that then make up the next three places with Tye Simmonds being pipped by a fraction by Smith to take fourth. Only 13 seconds split the spread between first and seventh place. Yamaha's Beau Ralston was the only rider to plant something other than an orange or red bike in the top ten although we suspect the big Novocastrian would've had his eye on a top five.
The bikes will start the race to Finke at 11:30am local time with Price having to get back from the much earlier car leg in a plane, get from the airport to the track, get briefed and take off first in an effort to match Randall Gregory's five wins. It seems likely this will be the last time we see Toby Price in the foreseeable future at Finke and to go out matching one of the greatest ever would be a fitting exit for a guy heading to take on the rally world and defend his Dakar title.
Tomorrow holds a lot of questions and a heap of promise. Can Toby pull off one of the greatest wins ever? Can a local rider triumph…on a Honda? We know Tye has been fast and Ralston has put in a ton of work but David Walsh's fifth place today isn't the best representation of what he can do on the real track.
The next two days will be epic. Bring it on.
TOP TEN OUTRIGHT:
1 Toby Price
2 Daymon Stokie
3 Jake Smith
4 Tye Simmonds
5 David Walsh
6 Ivan Long
7 Beau Ralston
8 Todd Smith
9 Nathan Trigg
10 Caleb Auricht
All photos by Damien Ashenhurst