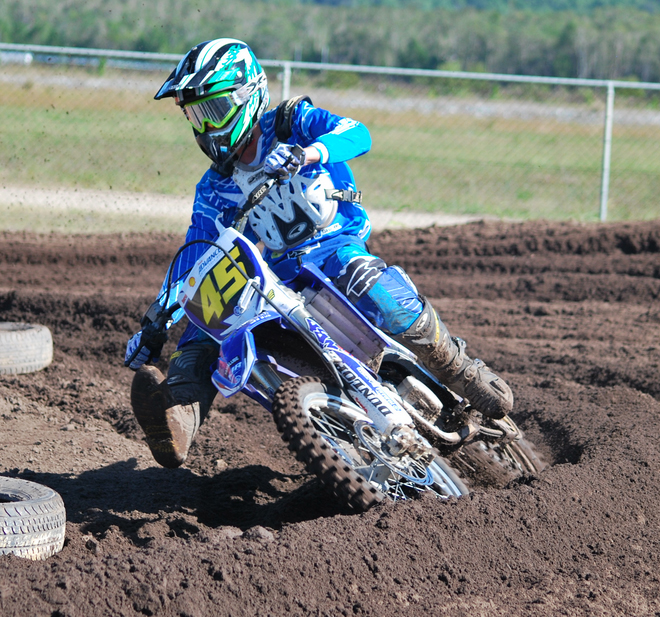 The penultimate round of the series was ran at the Kilcoy circuit over the weekend with the QLD YJR boys again in top form and well on their way to adding more silverware to the trophy cabinet.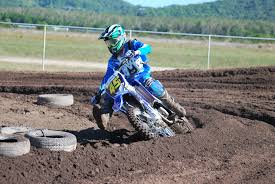 Wilson Todd's impressive year continues taking the perfect 1-1-1 results in the 13-14 years 250cc class. Todd has adapted well to the YZ250F in his first year on the four stroke and after a slow start to race one, he motored away from his rivals. He went on to dominate the final two races and now has a huge 70 point lead with one round remaining.
He also took the class win in the highly competitive 13-15 years 125cc division. Again engaging in some epic duels with team mate Nathan Crawford, Todd made the least mistakes and raced with the right intensity to get the job done with 2-1-3 results in the three motos contested. But the race for the series win isn't over with only 14 points separating the pair.
"The track ended up being hard to race today as it was wet when we started and the race line dried to a real blue groove, hard base," Todd explains. "Starts were really important and not making any mistakes in the rutted turns. It was good to get the win in both classes and racing Nato on the 125 is always good fun."
Nathan Crawford mirrored the results of his team mate with a perfect 1-1-1 in the 15 years 250cc division. Crawford had to work hard for his wins and overcome a foot injury sustained during the day. The perfect round now sees him 50 points clear of his rivals.
As mentioned, the 13-15 years 125 class was a barnburner with the two teammates pushing each other to their limits. Crawford took the opening moto win with Todd less than a bike length behind but a fall in the first turn in race two put an end to his chance of winning the overall. He rebounded well to finish fifth in moto two and then second in the final race to land in second overall.
The Sunshine State Series will wrap up at the final round at Tivoli but not before the Queensland Motocross Championship are held at Townsville on June 28-30.
For full results, www.orion-timing.com.au
To follow the Yamaha Junior Racing team page, www.facebook.com/YamahaJuniorRacingAus
Sunshine State Series – Round Five Results
Kilcoy
13-14 years 250cc
1st Wilson Todd – 75 (QLD YJR)
2nd Jye Zimmerman – 62
3rd Reece Rayner – 60
15 years 250cc
1st Nathan Crawford – 75 (QLD YJR)
2nd Braden Collins – 60
3rd Blake Colleton – 58
13-15 years 125cc
1st Wilson Todd – 67 (QLD YJR)
2nd Nathan Crawford – 63 (QLD YJR)
3rd Blake Colleton – 61
Series Standings – After Round Five
13-14 years 250cc
1st Wilson Todd – 355
2nd Reece Rayner – 287
3rd Jye Zimmerman – 252
15 years 250cc
1st Nathan Crawford – 357
2nd Braden Collins – 304
3rd Blake Colleton – 301
13-15 years 125cc
1st Wilson Todd – 348
2nd Nathan Crawford – 334
3rd Braden Collins – 282