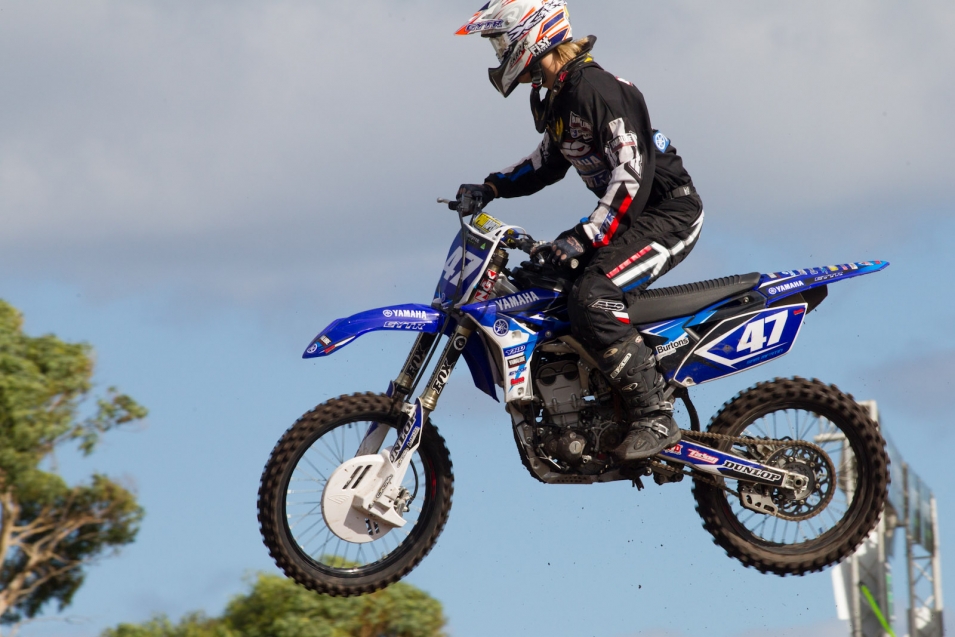 GYTR Yamaha's Sam Martin took second place in the MXD class at round three of the MX Nationals in Wonthaggi, Victoria and has now closed within 11 points of the championship lead in a very tight leaderboard.
For Immediate Release: Tuesday, May 1, 2012.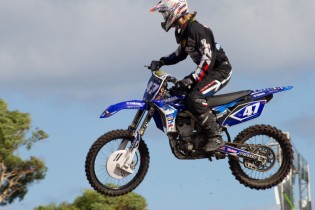 Martin was determined to have a good weekend and was on song from the moment he hit the track on Saturday morning. He posted the second fastest lap in qualifying and then took that form into the opening moto where after a good start, he moved into the lead just past the half way point and went on for his first race victory of the season.
Race two didn't quite live up to the same heights of race one but he fought on bravely recovering from a bad start to take eighth. The final race saw Martin charge through to third place and his 1-8-3 results totaled 58 points and moved him within 11 points of the championship lead.
"I felt confident coming into the round as my shoulder is feeling good and close to 100% and for the first time since the series started, I have been able to get a full couple of weeks of riding and training in."
"A big thank-you goes out to the team as they have all been in a huge effort and things are really working well."
Wonthaggi also saw the return of Shaun Redhead who just four weeks ago broke his hand and his toes in a nasty fall at Conondale. Redhead wasn't confident of his injury standing up on the track as he hadn't done any riding, but elected to give it a go.
He was able to circulate but unable to push hard on the rough and challenging track.
"I came here today just to see if I could ride and while I could get around, I am nowhere near 100% and the pain was pretty bad. We have three weeks until the next round, so I expect my hand to be feeling much stronger and I will be able to put in a much better showing," Redhead explains.
The MXD class isn't competing at round four in Perth but will be back in action at round five of the championship in South Australia.
For a full list of results and more information on the MX Nationals; www.mxnationals.com.au
To follow the GYTR Yamaha team; www.facebook.com/GYTRYamaha
MXD  Results: Round Three
1st Kayne Lamont – 61 (KTM)
2nd Sam Martin – 58 (GYTR Yamaha)
3rd Kale Makeham – 56 (KTM)
4th Dylan Leary – 53 (KTM)
5th Dylan Long – 44 (KTM)
6th Ben George  -43 (Kawasaki)
7th Joel Milesevic – 39 (KTM)
8th Jay Wilson – 39 (Suzuki)
9th John Phillips – 36 (Honda)
10th Mitch Budd – 36 (Suzuki)
MXD Championship Standings: After Round Three
1st Dylan Long 168
2nd Sam Martin 157
3rd Dylan leary 157
4th Kayne Lamont 155
5th Kale Makeham 152
6th Joel Milesevic 131
7th Jay Wilson 128
8th Mitch Norris 123
9th Mitch Budd 90
10th Dylan Wills -87