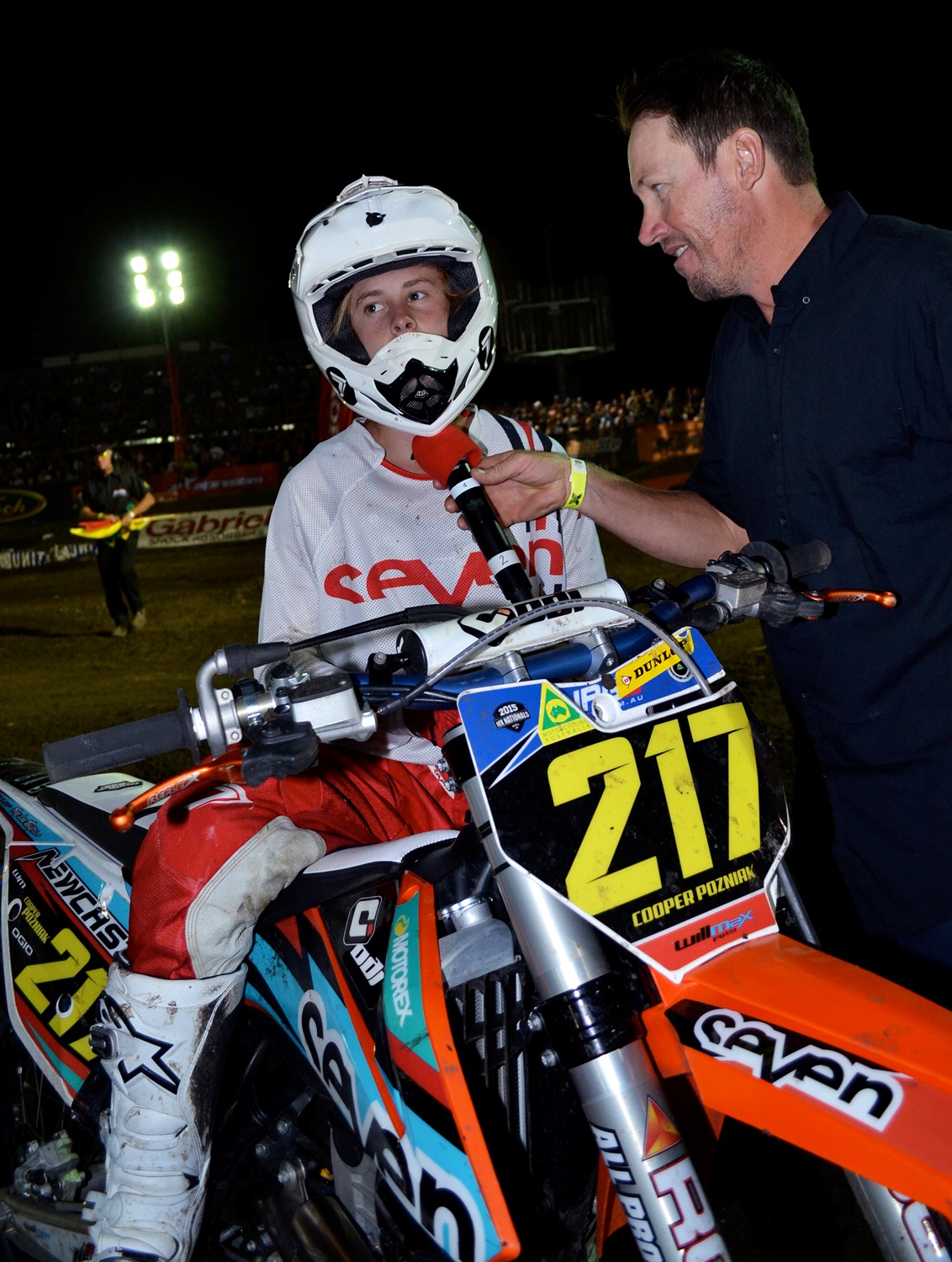 KTM's Cooper Pozniak has finished his junior racing career as a national champion taking out the Junior Lites class at the Australian Supercross Championship.
By Hayden Gregory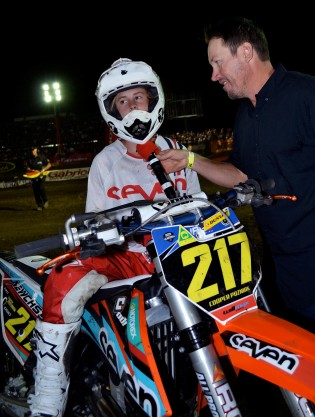 Riding for Newcastle KTM, Pozniak was nothing short of impressive at Melbourne, bursting out of the gates to comfortably win the first two races of the evening. In the final moto Pozniak needed only finish fifth or higher to guarantee an Australian Supercross title.
In a worrying few moments, Cooper came unstuck in race three falling from his bike and recovering near the back of the field. The adrenaline began flowing as the 16 year old desperately manoeuvred his way back to the front, counting off opponents until he made it back inside the top five.
As the chequered flag waved Pozniak crossed in fourth position much to the relief of his team, family and own self. The youngster would finish his junior racing on a high with a much deserved championship before he looks to step up to the senior ranks in 2016.
"This feels awesome. I've been concentrating so hard for the Supercross season and it has finally started to pay off. I can't wait til next year to get up in the under 19's and show them what I can do in motocross and supercross.
"I won the first two last night, and then when they prepped the track before the last one, they ripped the triple up and I hit it and just over jumped it and crashed on the first lap. I need to finish fifth or better to win the championship, and I came from dead last back to fourth. So I just scraped through!
"My bike has been awesome this year, I've had RG3 All-Pro Racing Suspension in my bike this year, and that's been awesome, and the KTM, I'm absolutely loving it, it's the best bike I've ever ridden."