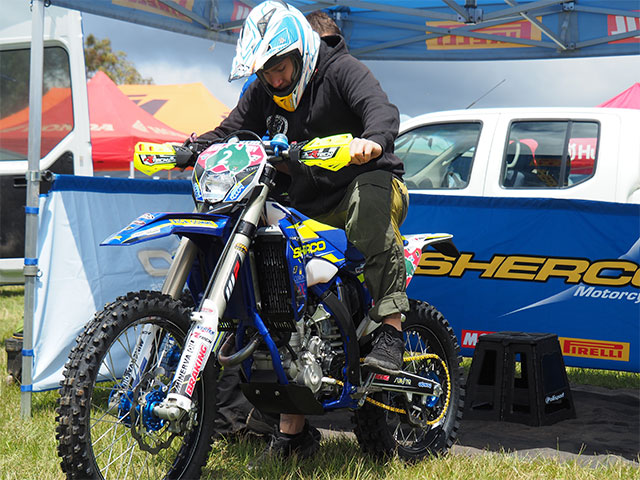 2016 World Enduro GP Champion, Matthew Phillips is looking forward to an enjoyable four days of riding.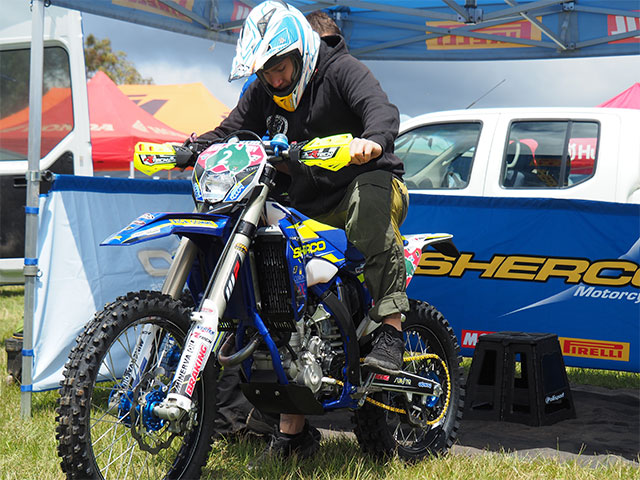 By Hayden Gregory
The Sherco rider has had a standout year in Europe, returning down under for a few months of relaxation and celebration. As the Australian Four Day Enduro kicks off today Phillips admits he is not here to do anything special but rather just enjoy the ride and have fun.
"The preparation has been limited as far as time spent on the bike and physical prep goes. I have had a few months off just to get over quite a good season and regroup for next year," he started.
"As far as preparation this week goes, it was good having Thomas here – the mechanic from our team in Europe. He is over here and has bought with him an engine and suspension, so I have a really great bike and package for this week.
"I met the guys from the Sherco team here and they are really friendly and really helpful. I have gotten a really good vibe from those guys. It is always good to be home and catch up with old friends. It has been good to just relax.
"I am not here to do anything special this week so just be here and try and put a bit of pressure on the guys if I can, if not just be here and enjoy the ride," he concluded.
The A4DE will host a list of top line riders in 2016 including Australia's very own Daniel Milner and French Husqvarna rider Mathias Bellino.