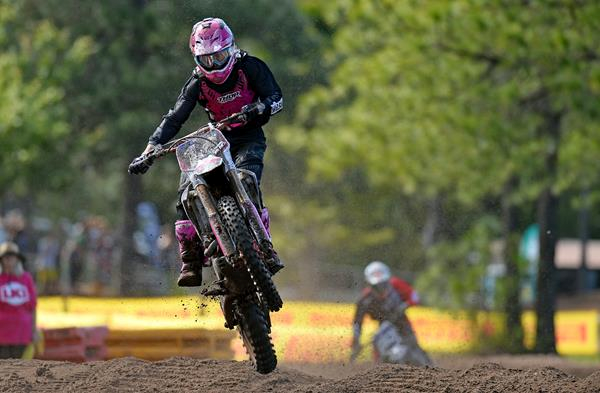 The four man team of Jackson Richardson, Geran Stapleton, Jake Williams and Luke Wilson have spoken out ahead of the 2015 Supercross season, beginning this weekend in Bathurst.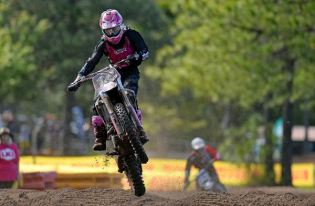 Jackson Richardson:
"I'm feeling really good about this weekend; I am comfortable with the equipment so it's going to be good," he said.
"I'm hoping to be on the podium for sure, that would be nice but it's going to be tough. There are fast guys over here like Clouty and Jay Wilson, plus there's Decotis from America so it's going to be a stacked field for sure.
"Decotis is an amazing rider, and he's super talented so he's going to be the guy to beat in my class that's for sure.
"Being on the Wilson MX team is awesome. Ride's these days are a dime a dozen, so to be picked up at this late stage is a real privilege and I just can't wait to start racing."
Geran Stapleton:
"I'm really looking forward to this year's Supercross season. I have put around 17 hours on the bike since Coolum so I've done a lot of riding and I'm feeling good," he said.
"I haven't told a lot of people but I've had my Supercross track done (laughs) so I've been able to get a lot of time on the bike under my belt and I've managed to keep it on two wheels which is also a massive plus.
"I think we have a good team, and a good bike under us so I'm excited to get to round one this weekend. Everyone loves racing Supercross and it's an awesome event so it's going to be good to get the ball rolling."
Jake Williams:
"My preparation this year has been a lot better than last year, that's for sure," he said.
"I've had a chance to ride a lot and I've been able to test my race bike too. Before I got my bikes I managed to get in a bit of off the bike training too just to help with the fitness a bit – but the main focus for me has been getting the time on the bike.
"I've been off the bike pretty much for 12 months. I have done a couple of little races but no supercross at all.
"I'm hoping to finish inside the top 15 – there's a fair bit of competition this year but top 15 will be good and top twelve will be awesome."
Luke Wilson:
"I'm feeling good about round one; I've been doing a lot of riding with Daniel Reardon, I've been doing a lot of starts with him, and they're really key in Supercross," he said.
"My starts let me down a bit in motocross, so I've been really trying to walk on them for the Supercross series.
"It's going to be busy with all four of us but it's going to be awesome. Hopefully we can all get some good results and make the Wilson team look good!
"I've got the bike setup really good, it's the best Supercross setup I've ever had. I've put a lot more time into it and to be honest in the past I'm the sort of guy that would just ride it as it is. But this year I've worked hard to find a good setting and I can't wait to get out there this weekend."