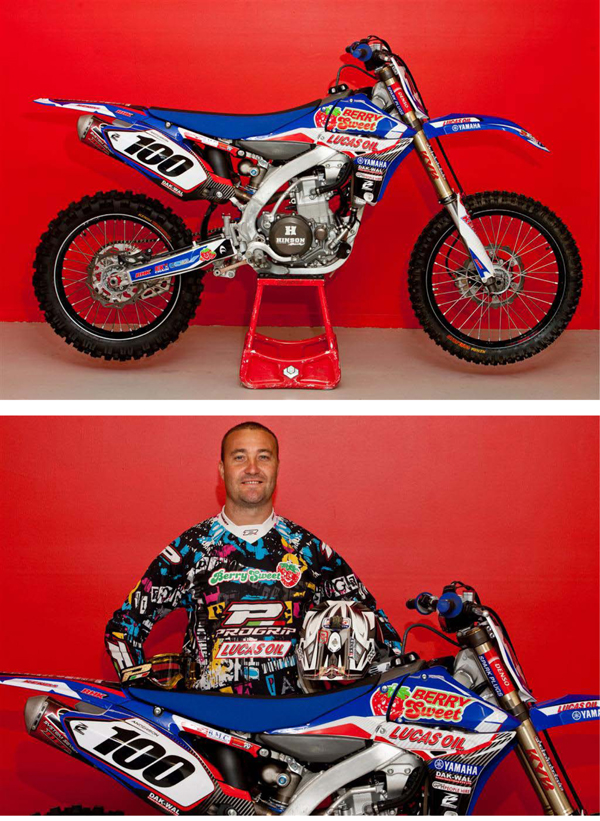 With the start of the Monster Energy Motocross Nationals in sight it's all systems go at the Berry Sweet Lucas Oil Yamaha race team.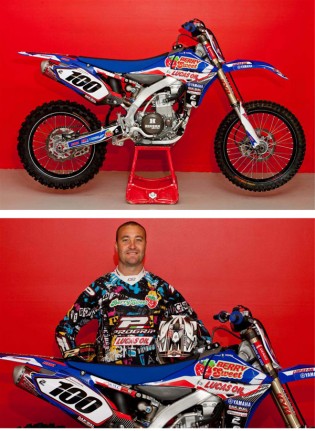 With a solid testing period under the team's belt and good gains in bike performance and rider confidence, team principle and MX2 rider, Craig 'Ando' Anderson, has expressed both a sense of satisfaction and a desire to see the gate finally drop on the 2012 season. "We've worked so hard to prepare for this season and the whole move to Yamaha's has been something I haven't regretted for one second. The YZ-Fs are proving to be brilliant to ride and I just want to line-up behind the gates and get into it," explained Craig.
"We're continuing to attract amazing support from some great companies and we can now welcome High Roller energy drink, Tyre Doctor and Deft gloves to the team. Testing has gone really well and Luke Arbon and Louis Calvin are both riding really good. Also, we've got a new and bigger race truck that I can't wait to see roll-up to one of my favourite tracks at Conondale."
Returning to the fold after a brief hiatus is mechanic Luke Jones who'll work as the in-house engine builder as well as taking on the role of Luke Arbon's mechanic on race day. With Jonsey back in the fold alongside John Elsbury the team can further develop the race bikes into race winners. As Ando explains, "John has been working hard but there's only so much one mechanic can do at a time. With Jonsey back on the crew we can have him developing the engines and working with Luke Arbon while John works on the suspension. This way we'll achieve more and get to where we want to be faster."  
Further big news for the team is that New Zealand motocross legend and multiple-time Aussie champ Darryll King will be lining up under the teams colours for the first round at Conondale. King is one of the most accomplished riders in world motocross and as the recent New Zealand championships proved; he still has a tonne of speed on a motocross track.
"Having Darryll as part of the team for any amount of time is something we're very proud of. There isn't much he hasn't achieved and at the moment he's riding fast. He'll be a great influence on Luke and Louis and a real drawcard for the fans," said Ando.
Any fans that wish to meet any of the Berry Sweet Lucas Oil Yamaha race team on race day are welcome to come up to the team truck to grab and autograph or have a chat on race day. "We're looking to accommodate the fans in any way we can," said Ando. "Throughout my career I've always been accessible and I'll make sure this team will always have time for motocross fans."