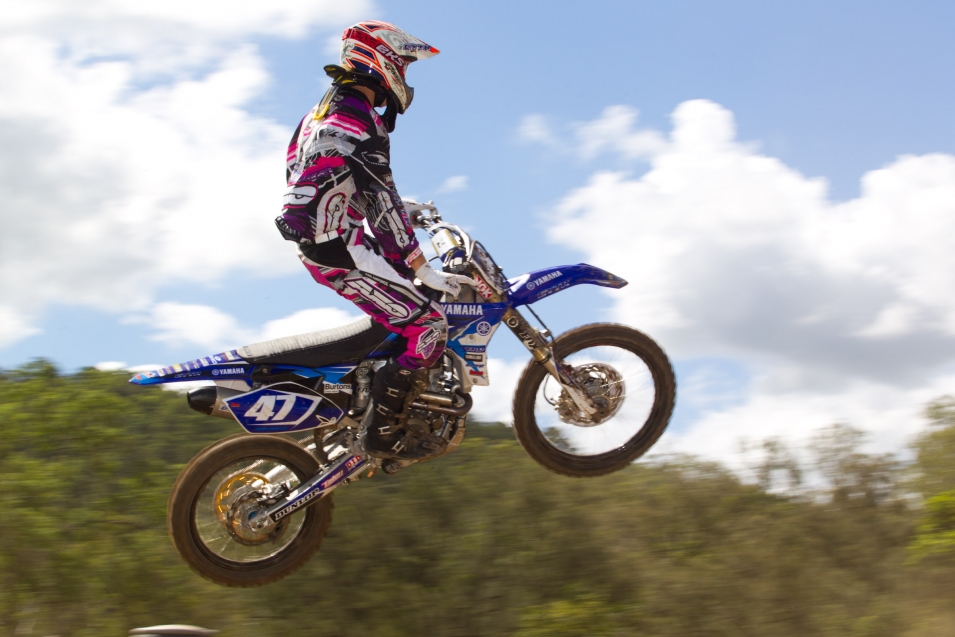 17 year old Victorian, Sam Martin, scored a podium result in his first MX National race on the factory supported GYTR Yamaha at the opening round of the 2012 Monster Energy MX Nationals at Conondale over the weekend.
For Immediate Release: 3 April 2012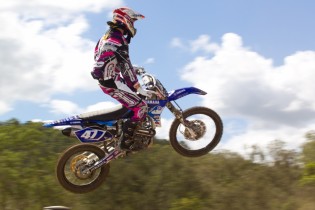 Martin dug deep in all three races as he came into the event struggling to overcome a shoulder injury sustained prior to the weekend. He posted three consistent race results of 5-6-4 to finish on 49 points and claim third spot on the podium for the MXD (u19) category.
"I probably should dedicate this to the team at Race Safe who were able to give me the medical attention I needed and keep me out on the race track. My shoulder was pretty tender but they strapped it up solidly and I was able to race with only some discomfort."
"The GYTR Yamaha team also did a great job. The whole crew rallied around me and gave me plenty of good advice and encouragement and it's nice to be surrounded by good people."
"With two weeks until the next round, I won't have long to let my shoulder recover but I will do what it takes to get it right and be back up to full speed as quickly as possible."
The day wasn't so good for team mate, Shaun Redhead. Redhead clipped a trackside marker and was sending flying from his bike in the early stages of the opening moto. He sustained injuries to his knee, toes and wrist and now faces uphill battle to be fit and ready for round two at Coonabarabran.
"I'm not really sure what happened out there. I got an average start and passed a heap of guys on the opening lap and moved into about seventh when I hit a track marker and lost control."
"I am so disappointed at the moment as I had worked hard leading up to this race and this isn't the ideal start to a championship. But, I will get myself fit and healthy and come back swinging as soon as possible."
For more information and full results: www.mxnationals.com.au
And to follow the GYTR Yamaha team; www.facebook.com/GYTRYamaha
Results
MX Nationals – Round One
MXD (Under 19)
1. Dylan Long 72 – KTM
2. Kayne Lamont 58 – KTM
3. Sam Martin 49 – GYTR Yamaha
4. Jay Wilson 48 – Suzuki
5. Dylan Leary 47 – KTM
6. Kale Makeham 45 – KTM
7. Mitch Norris 43 – Kawasaki
8. Dion Picard 41 – Suzuki
9. Mitch Budd 38 – Suzuki
10. Joel Milesevic 34 – KTM
Credits:
Shayne Rice / Daniel Mackenzie