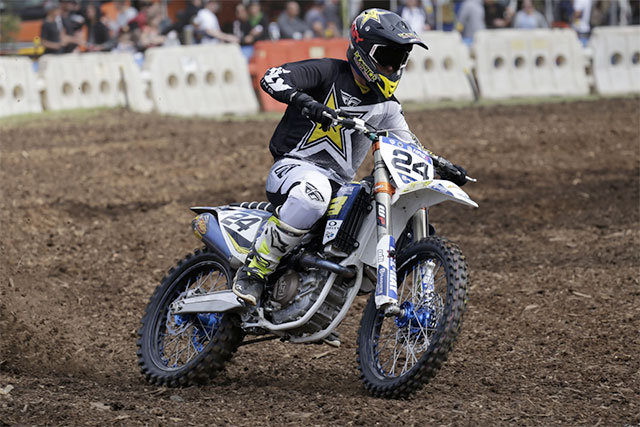 The Huqvarna rider has won his first MX Nationals race while also securing second overall in Appin.
By Hayden Gregory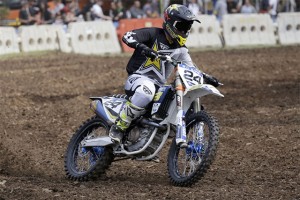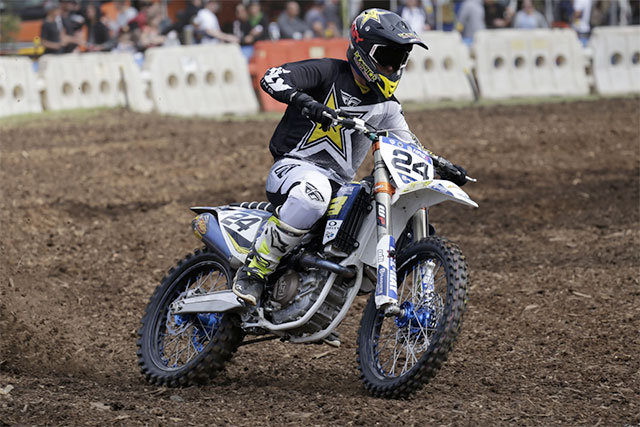 Metcalfe had high expectations for his four round stint it in the 2016 MX Nationals, and a debut victory seemed all part of the plan. After only jumping aboard the Husqvarna FC450 three weeks ago, Metcalfe has cracked the podium and will only be looking to improve for the next two rounds.
A 4-1 weekend left Metcalfe in second place for the round just behind leader Dean Ferris.
"That was nice to come away with a moto win, and almost the overall. It was a good racing and a good day for us all on the SD3 Husqvarna team too. I didn't qualify that well but that's going to be a challenge for me anyway because each track is a new track and it's always very muddy in practice.
"I didn't feel ultra comfortable but I think that's just the way the Appin track is, with hardpacked underneath and a lot of technical and square-edged bumps. I think that was to our advantage today with the Husqvarna's steel frame that works well in those conditions.
"In Moto One I got a horrible start with a wheelspin off the gate. I chipped away from 10th and ended up climbing back to fourth, but I knew my pace was good. Then in Moto two things just kind of came together and I was able to get a really good start, and I just sat second behind Matt Moss and was able to get the lead about half way in.
"I got a little gap, and then as they closed in at the end I just watched my pit board and managed the gap. It was great to bring the SD3 Husky home for the Moto win and second for the day," Metcalfe concluded.
SD3 Husqvarna Team Owner Steven Mckinnon was super impressed with Metcalfe's performance and is glad the move to bring Metty home has payed off.
"Metty showed the wily old dog has still got it, with fourth in the first race after a rubbish start and he just burrowed his way through the pack," Mckinnon added.
"He just doesn't give up. He was over the moon with his first MX Nationals win in just his fourth start, even though he copped a couple of rocks in the face today. On a completely stock Husqvarna FC 450 he's only been on for three weeks, he got the job done and did it pretty easy in the end, I think it's fair to say."