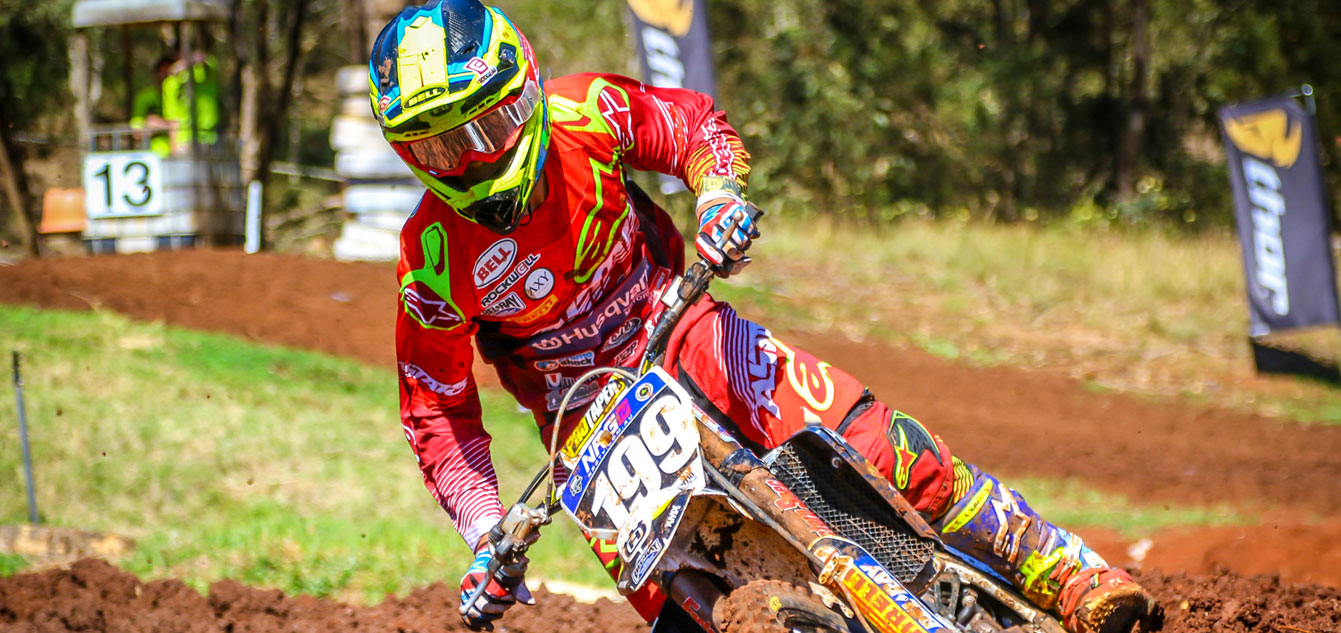 Nathan Crawford has had his championship dreams shattered following a huge training crash.
By Hayden Gregory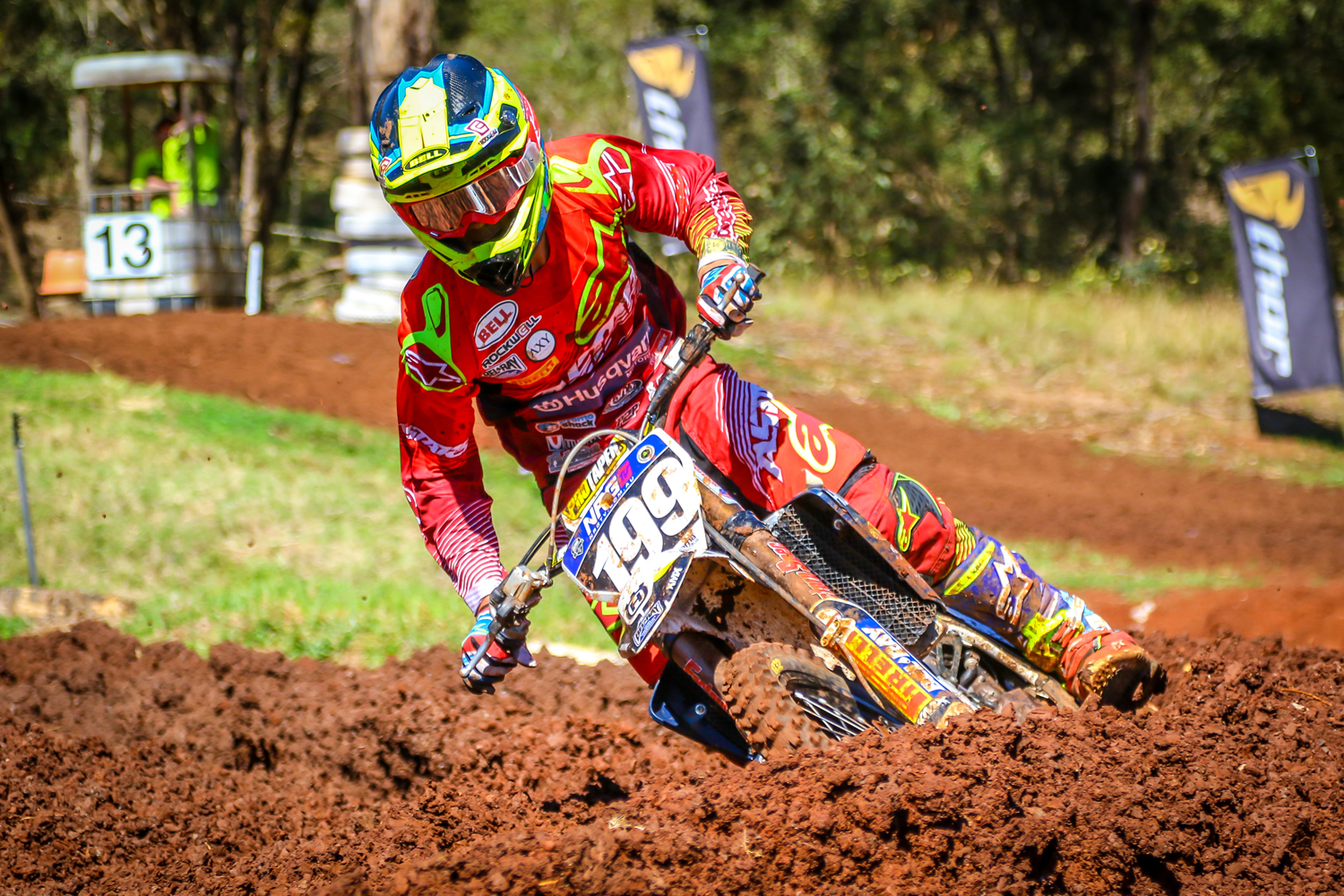 The Husqvarna support rider is the current MX2 red plate holder heading into the finale at Coolum this weekend. Earlier in the week disaster stuck the anticipated motocross champion after a crash led to his handlebars slamming into his abdomen. As a result the Queensland teenager suffered lacerations to his spleen and kidney.
"I copped a handlebar in the stomach," Crawford said, "I felt pretty winded but started to get all the oxygen back and noticed a little bit of pain down near the left side of my tummy, right down near the bottom. When I got home I ended up peeing a lot of blood.

"At the hospital I got all my scans done and basically they've told me I'm not well enough to ride, and I definitely feel that physically I'm not strong enough at the moment in the tummy area to ride somewhere like Coolum. I don't even think I could go for a jog right now so racing's out of the question this weekend."
Despite the obvious disappointment, Crawford is still proud of his efforts up until this point.
"It's tough. I put in everything this year, and obviously I do 100% every year but this year was just going really well. I showed lots of promise all year and put myself into a really good position going into Coolum. But as tough as it is not to be able to race and to give up the championship, obviously my health is a lot more important than that trophy.

"The CT scan showed that I lacerated my spleen and my kidney. Obviously it's pretty severe; the laceration to my spleen is dangerous, but the one to my kidney is the one they are most cautious about. They don't want me doing any more damage there."
The recovery period is anticipated for six weeks which should have Crawford aiming for a return at round two of the Australian Supercross Championship.
"My main concern now is getting healthy and getting back there for supercross. I've been told it's six weeks before I can do any contact sports, so I might be missing the first round, but I'll be definitely there for the second and the rest of the season."

Husqvarna Australia General manager Jeff Leisk was quick to throw his support behind Crawford during this tough time.
"This is a devastating blow for Nathan," said Leisk, "after he had positioned himself perfectly to win his first senior Australian Championship. We are all right behind him and wish him a speedy recovery."

In the MX2 title chase Jed Beaton now sits in prime championship contention, 11 points shy of Crawford, while Caleb Ward sits a further 8 points back. Crawford will finish no lower than third with fourth placed Jayden Rykers nearly 100 points adrift.
Crawford was asked who his pick for the title was before giving the following response.
"Caleb, all day," He said. "As far as I'm concerned, I don't think anyone's going to beat him around there this weekend. I would have liked to, but seeing as I'm not going to be there, hopefully he goes 1-1. And if I get out of hospital in time I'm going straight up there to watch."
MX2 Championship Points after round 9:
Nathan Crawford 574, 2. Jed Beaton 563, 3. Caleb Ward 555, 4. Jayden Rykers 479, 5. Wilson Todd 444, 6. Dylan Wills 429, 7. Hamish Harwood 398, 8. Joel Wightman 383, 9. Kyle Webster 324, 10. Wade Hunter 324