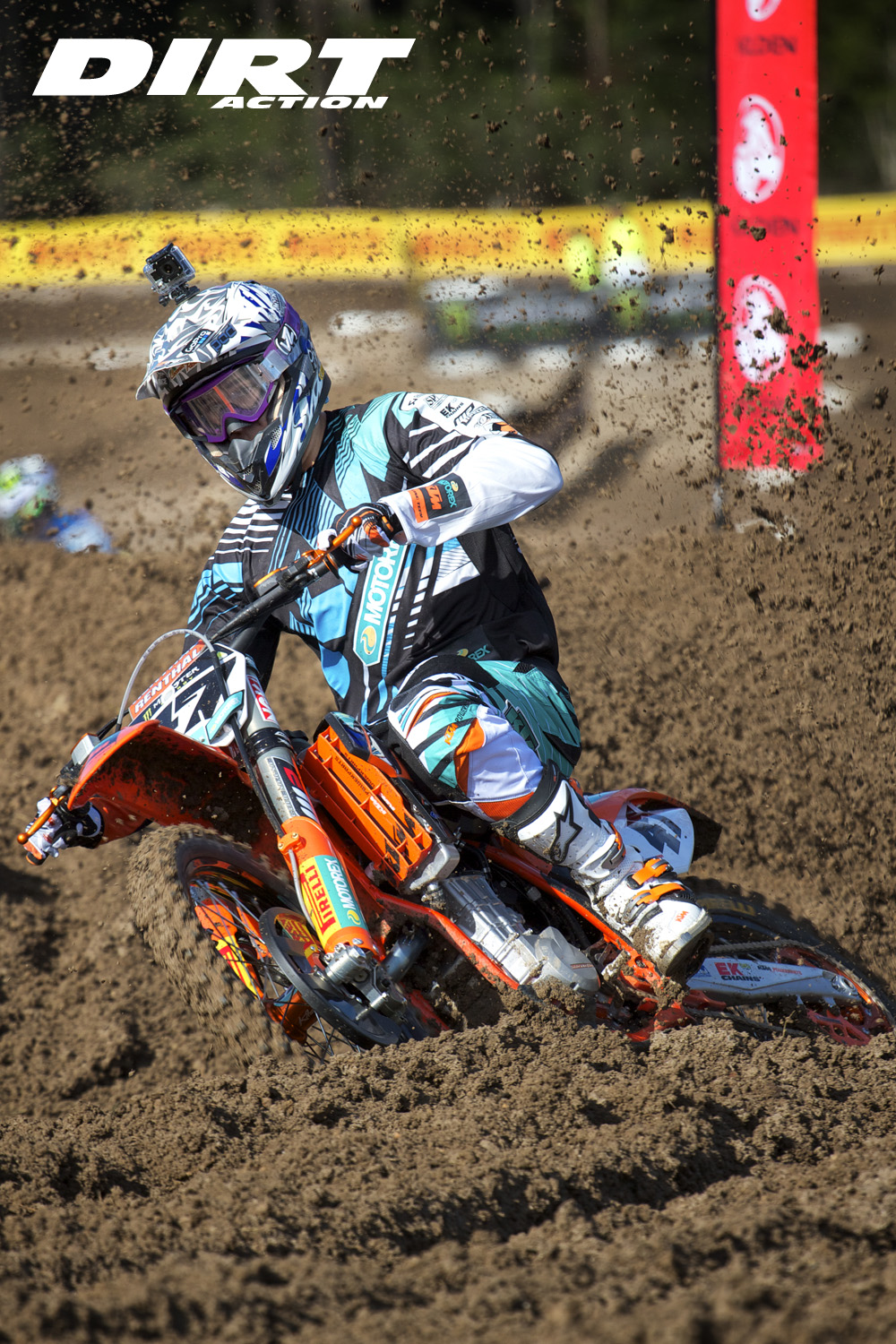 Husqvarna announces Motocross Factory Team for 2014 season
Husqvarna Factory Racing has announced its intention to be a major player in the FIM World Motocross Championship series from the 2014 season with a full factory team in the paddock for both MX1 and MX2 classes.
In the MX1 class it will be South African born Tyla Rattray and Australian Todd Waters who will wear the Husqvarna colours while in the MX2 class Romain Febvre of France and Alexandr Tonkov of Russia are to represent the new team.
Rattray, former MX2 World Champion with the Red Bull KTM Factory Racing Team, has spent recent seasons competing in the AMA SX and MX competitions in the US and in 2011 he was second overall in the AMA 250 MX class. Now 28, he first relocated from South Africa to Germany in 2000 to compete internationally and qualified for his first GP races in 2001 at just 15.
Australian Todd Waters joins Rattray in the MX1 lineup for Husqvarna. Winner of five Junior National titles and 2012 MX1 Australian Vice Champion, Waters is currently racing for the Motorex KTM Racing Team in Australia. He has overcome injury in the current season to be in second position in the 2013 National Championship after nine of ten rounds.
Finnish Motocross legend Antti Pyrhönen, presently of Kimi Raikkonen's Ice One Racing is to manage the Red Bull Ice One Husqvarna Factory Racing MX1 team and brings with him a wealth of first hand experience in Motocross and personal association with the Husqvarna brand.
'ICEONE Racing is pleased to welcome our new riders Tyla Rattray and Todd Waters, both from outside Europe, to the World Championship series. The new Red Bull ICEONE Husqvarna factory team is aiming for the top. We believe it can be reached by our dedication to the sport, and by the commitment of our riders and their determined will to win," commented team owner Kimi Räikkönen.
Strong lineup of youthful talent in MX2
The Husqvarna Factory Racing Team has acquired the services of two promising young riders for the MX2 World Championship in Febvre of France and Tonkov of Russia.
Despite both riders missing rounds in the current season through injury, Febvre and Tonkov have been stand out young competitors at other times and finished well up the order in a number of individual races. Febvre took two podiums in the season's early overseas GPs and Tonkov picked up a podium third in Loket, Czech Republic.
The young riders will both be under the expert guidance of former 500cc World Champion (Husqvarna), Belgian Jacky Martens, who will manage the MX2 Wilvo Nestaan Husqvarna Factory Racing Team. Febvre has already been under Martens' wing in the 2013 season with Marten's Wilvo Nestaan JM Racing KTM.
Jacky Martens: "With Aleksandr Tonkov and Romain Febvre we have two talented riders who are able to fight for podium positions. Both riders have shown great things this season but due injury they have lost a lot of points. The team will give them a better structure so they are able to grow in the right way. We are looking forward to working with Alexandr and Romain next year and we hope to see a lot of nice things from them in the 2014 season. As the factory Husqvarna Team I am confident that we will score good results next year, and in the years to come''.