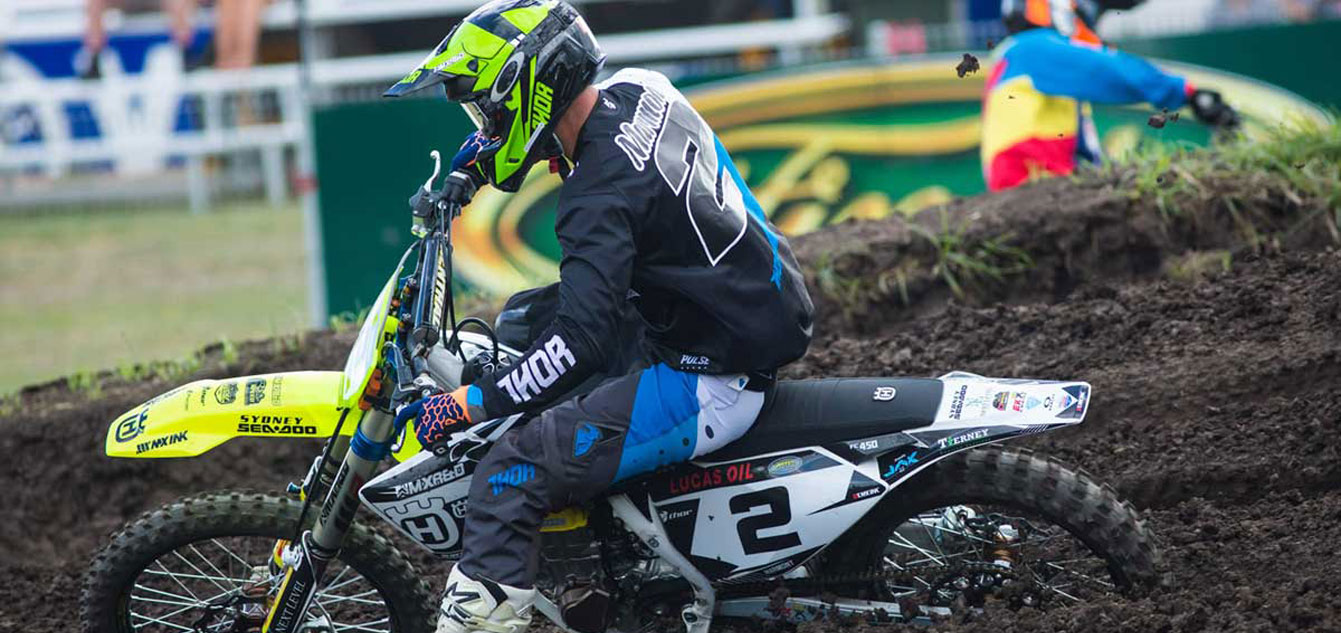 Former Australian Motocross Champion Jay Marmont has finished fifth at the second round of the ASX Championship.
By Hayden Gregory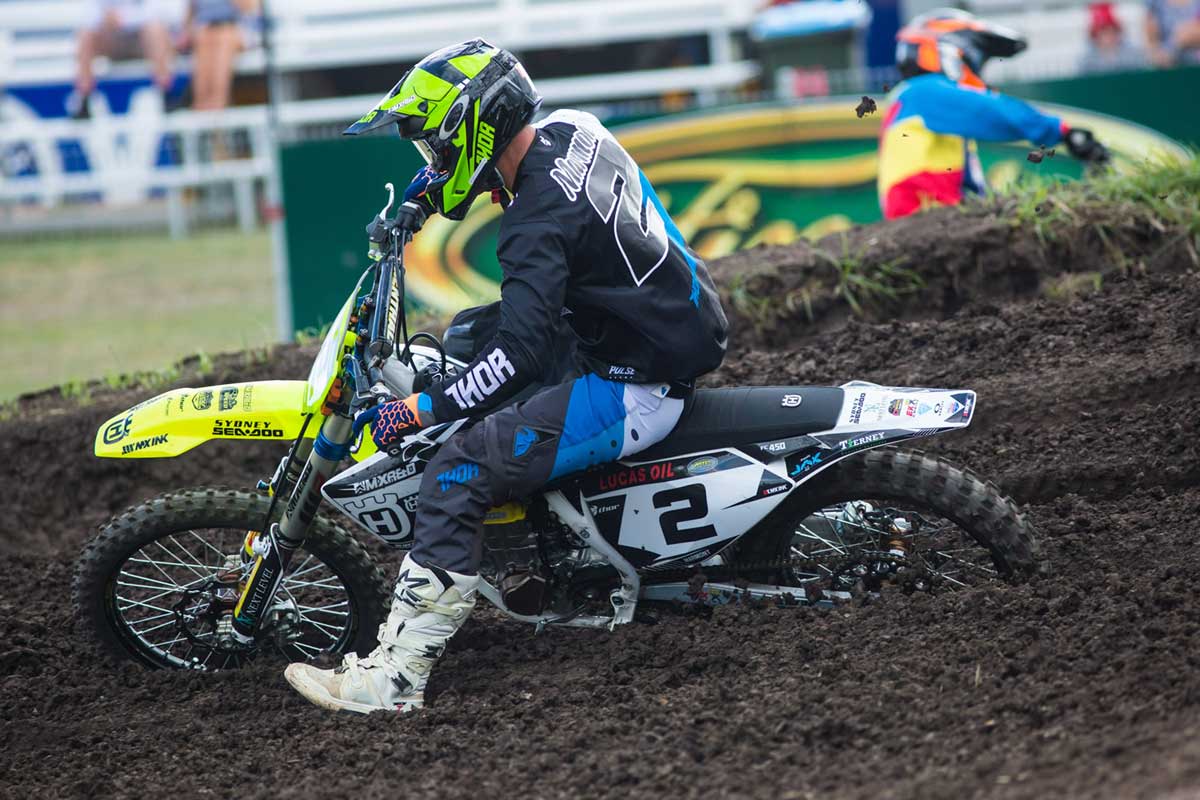 The Husqvarna rider endured a challenging day at Toowoomba but once again proved his worth on the National stage. A lead up of illness and a crash in the opening heat left the veteran with his back against the wall but in trademark fashion he went on to impressively tackle the technical track
"It was an up-and-down day to be honest," Marmont reflected. "I was pretty excited going into it, knowing that the track was quite technical, I thought that that would really suit me. One of the rhythm straights caught me off guard in practice and I just tagged one of the offs which sent me flying. I crashed pretty hard and from there didn't qualify the best.
"I've been sick this week and had hot and cold flushes going into the main but when the gate dropped, I don't know, I just took off and found myself in a good rhythm and overtook Brayton and Wil Hahn. I was right behind Reardon there, and Hahn and Brayton got me back but I managed to tag onto the back of them and got dragged along pretty well with that front pack. I just rode myself into a comfortable pace and got my 20 laps done, and ended up with a top five, so for me, with how I was feeling at the start of the day, top five is a good result, and puts us in a pretty decent spot in the championship."
The American duo of Justin Brayton and Wil Hahn topped the SX1 event ahead of Dean Ferris in third.
In the SX2 class, Husqvarna's Nathan Crawford showed glimpses of brilliance in his return to racing. Crawford has been off the bike with internal injuries after suffering a big crash in preparation for the final round of Motocross.  Aboard his FC250 the youngster managed a sixth place finish with Jackson Richardson taking out top spot.
"I've been injured so to come back to Supercross was great," Crawford said. "I've definitely been excited. The track was super gnarly, I thought it was full AMA-spec. I felt a little tight as you would in your first race back. I found it a little hard to flow but I kind of sorted out by the night show.
"I had a little crash on the last lap of my heat race so I got fourth, but I got a ticket straight to the main which was good. I got the holeshot, and then just tried to do 15 of my own laps. I probably could have gotten fifth but just made a couple of little mistakes. I'm pretty happy with that for my first race back, I haven't had a lot of experience on Supercross, so sixth isn't bad, I'd say I fulfilled my goals for the first round back, but Adelaide I will be looking for a little more, that's for sure."