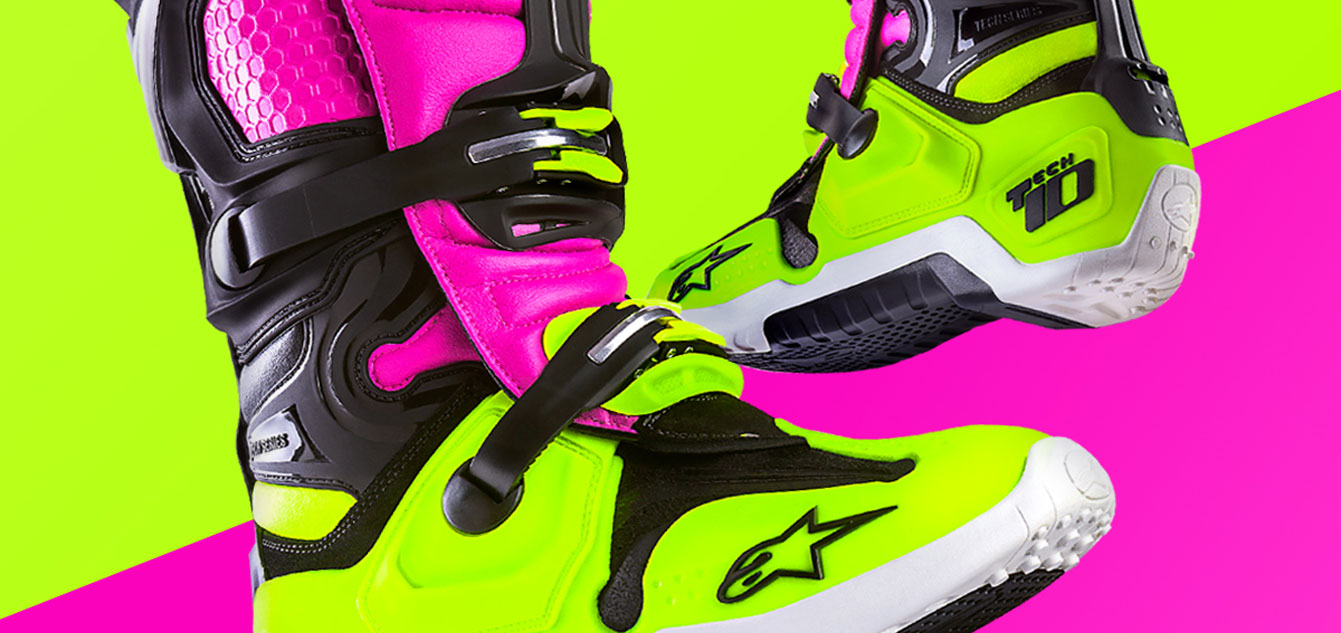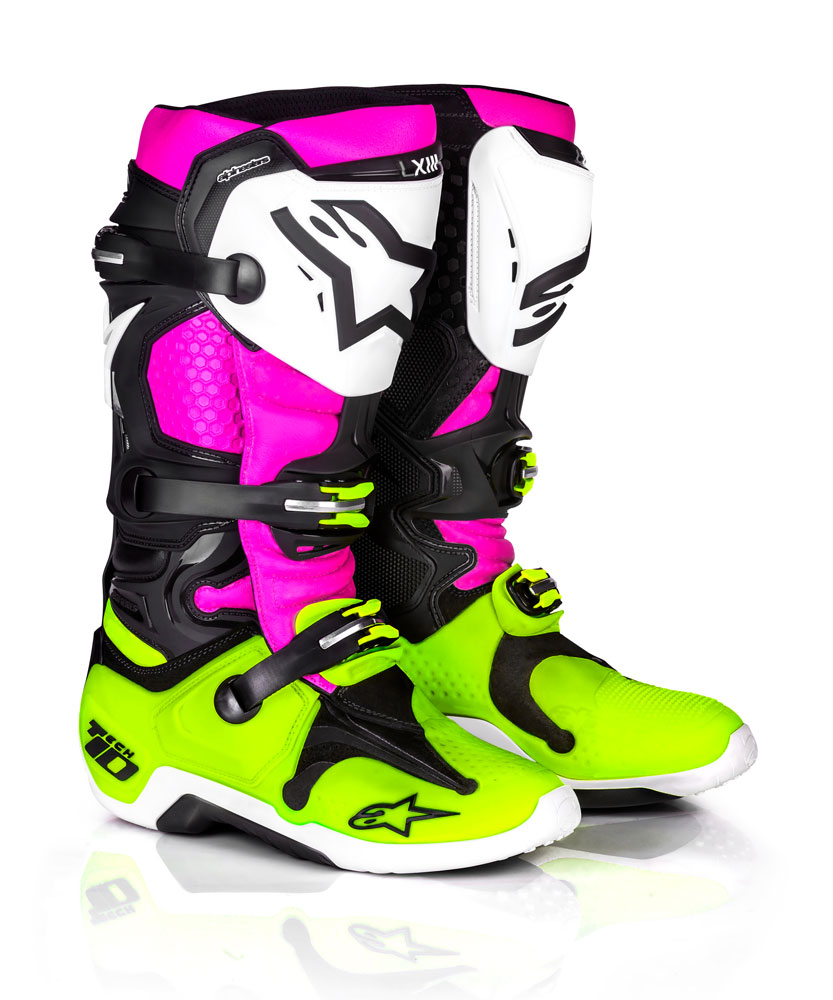 There is something about A1 that both fans and racers alike cannot deny… the electrified crowd, the lights, the fireworks, and the high race speeds all partner to create a radiating experience. To celebrate all the glory that is Anaheim 1, Alpinestars has created the Limited Edition 'Radiant' Tech 10.
This new LE boot will be used by Alpinestars athletes at A1 and will be available for Australian consumer to purchase in-store on Monday.
The world's most technologically advanced and protective motocross boot, the Tech 10 offers unrivaled  race-winning performance to dirt riders who demand nothing less than the best. The limited edition 'Radiant' Tech 10 fuses all the performance innovations of the iconic Tech 10 with an exclusive colour combination. Bright and vivid, the 'Radiant' Tech 10 features a fluro yellow lower chassis, a luminous pink front upper and a bright white shin plate. To complete the look, the rear of the boot is sleek black with an Alpinestars logo accented in white.
The result, a vibrant, high performance motocross boot worthy to be debuted at one of the most exciting Supercross rounds of the year, A1.