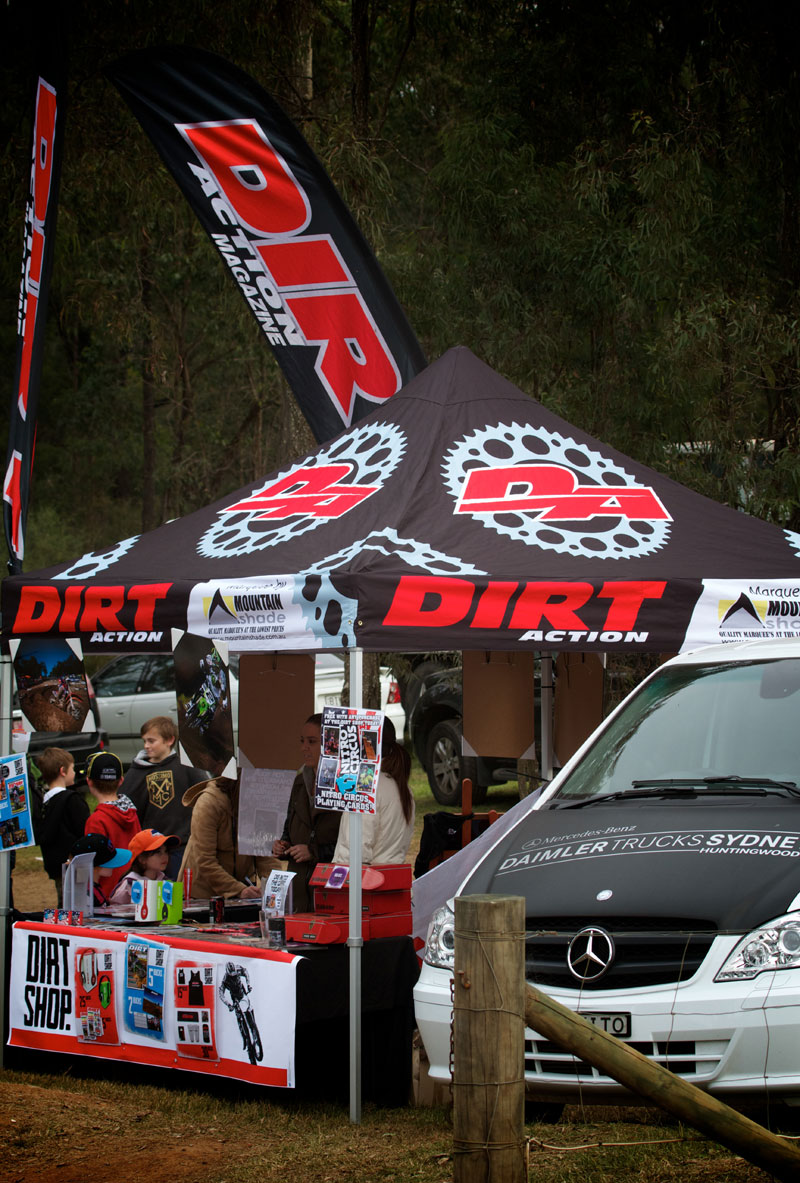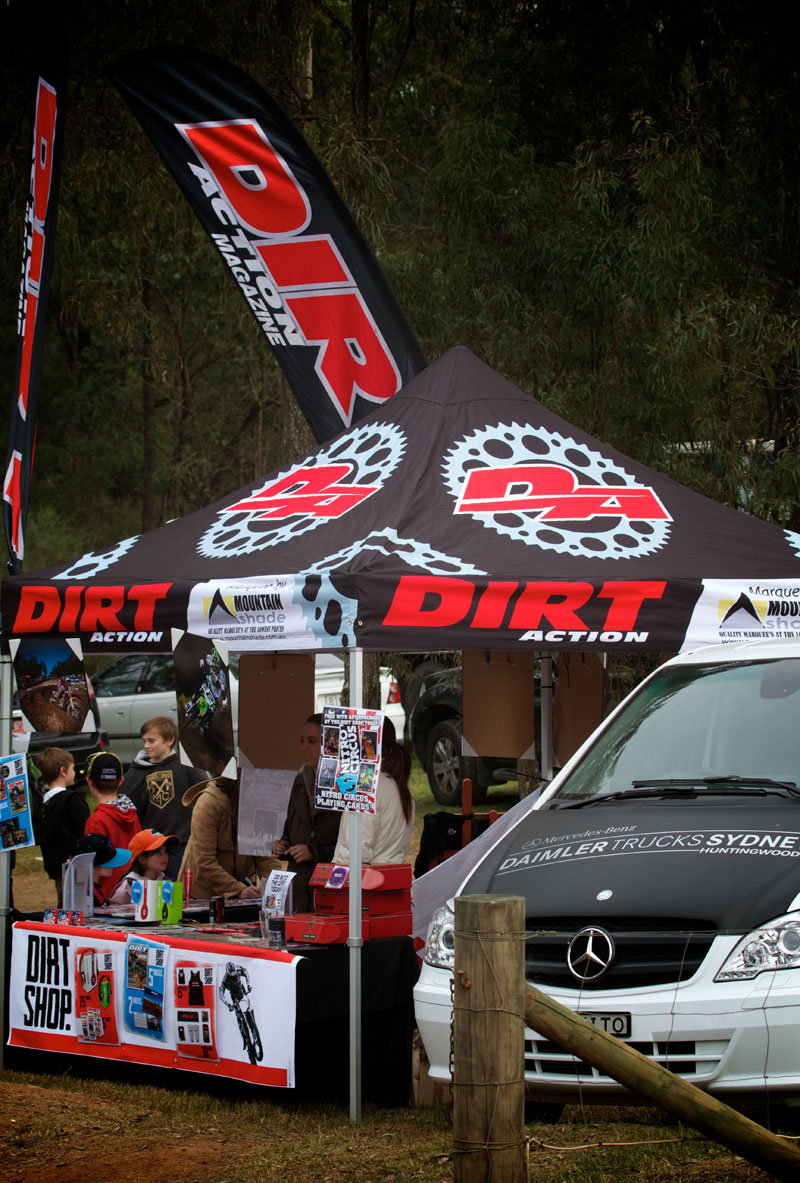 A quality pit shade is essential for racing motocross. I've been carting around a cheap shade for a few years; we've replaced a canopy within that time and the thing is held together with cable ties. I was looking online at a few of the custom printed shades now readily available and stumbled across Mountain Shade. The custom-printed, professional-looking shades that were reserved for the factory-level teams are now readily accessible to the general public thanks to companies like Mountain Shade.
The process from the first contact to having the shade landing on our doorstep was easy. The guys at Mountain Shade were super easy to work with and came up with a cracking design on the first go — we didn't make a single change. The quality of the shade is top notch; the aluminium legs are strong and, like most good-quality shades, it was nice and tight when we first popped it into position. Most Mountain Shade marquees are available in three frames: 30×30mm, which has a three-year warranty; 46×40mm, with a five-year warranty; and 58×52mm, which boasts a whopping 10-year warranty.
The print quality is very impressive and comes with a one-year warranty. The canopy is nice and thick and of a high standard and the colours are vivid and look terrific. The DIRT ACTION quickshade gives us an instant presence at events we're racing, riding at or just covering. A custom-printed Mountain Shade is a terrific way to represent sponsors and have an instantly professional pit space.
Mountain Shade not only has shades available in 20 colours, six sizes and five strengths; it also has a big range of accessories to complete your professional pit or your weekend campsite. So hit the website and check 'em out. — Matt Bernard
Contact: www.mountainshade.com.au