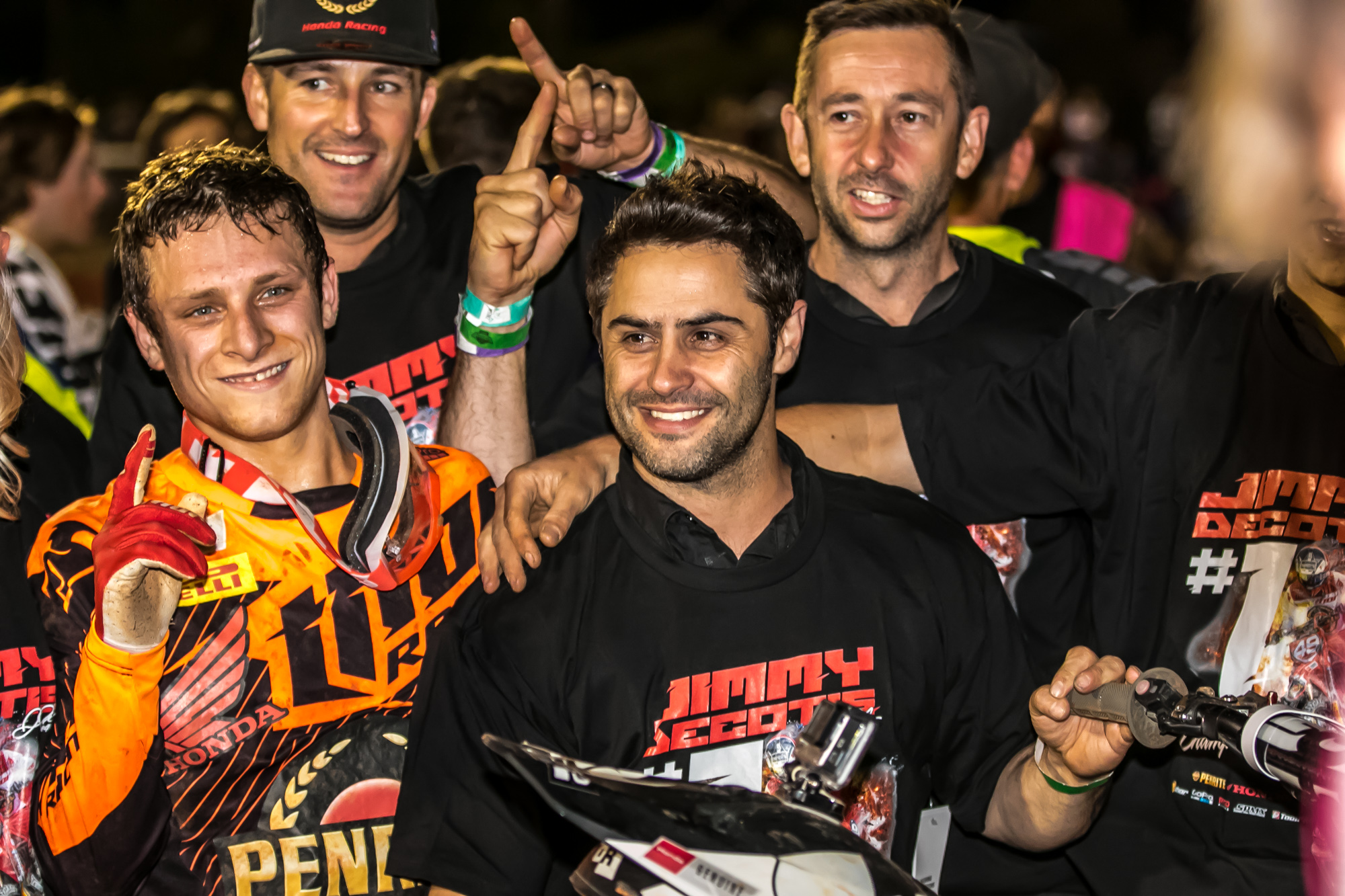 Following eight years as Team principal for Honda Australia's Racing Team, Yarrive Konsky will take a new direction for 2016 and beyond.
By Hayden Gregory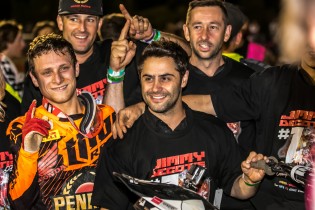 Konsky has been vital to the efforts of Honda Racing but has opted to take up a position with Erebus Motorsport as General Manager of Commercial and Communications.
Penrite Honda Racing will no longer compete as Honda Australia's official team as they look to implement an all new Supercross only program. Despite the move Konsky has revealed he will still have a level of involvement with the Honda Racing team.
"I simply love racing, and there is no questioning my loyalty towards two-wheeled competition, I will run a Supercross only team with Penrite and Honda, do some riding and racing myself and be involved in the Supercross Championship" Yarrive reveals.
"In 2008 I was given the opportunity to manage Honda Australia's factory Motocross/Supercross race team and in the seven years since, I am extremely proud to be able to say we have won five Australian Championships, finished runner-up in another two and third in another. Overall in 8 years of senior competition we have been on the podium 124 times across Supercross, Motocross, Superbikes, Australian Off-Road Championships, Hattah Desert Race and Enduro X"
Konsky has served many dedicated years to the sport and his contribution has not gone unnoticed. In announcing the news Yarrive thanked many people including first and foremost all the staff who have helped him over the years.
"Firstly, to all my staff members, both past and present, I wish to say thank you. From the bottom of my heart I have to explain that your relentless pursuit to racing, winning, supporting the team and its riders and sponsors has been the primary driver that kept me going.
"I am delighted that Honda Australia has signed on one of our full-time junior technicians (George Rawling), while Steve Powell, the owner of SPMX and sponsor of Penrite Honda Racing, has employed our other full-time lead technician (Blair Myer). I look forward to working with Steve and Blair in the future as team members of our Supercross Program.
"Steve has been instrumental in building our winning motorcycles over the past two seasons, while Blair has been a breath of fresh air. His tenacity and professionalism can be witnessed in the team's professional endeavours off and on the track.
"Martine of Fluid PR has been involved in everything I have been a part of since 2009 and her commitment is priceless. Darlene Van Slooten will continue on in a part-time role and Kasie Powell will maintain her involvement on a casual basis.  Wayne Harker will also continue as the logistics manager.
"To everyone at Honda Australia, I thank you for the amazing opportunities and I look forward to working with you on a different level in the future"