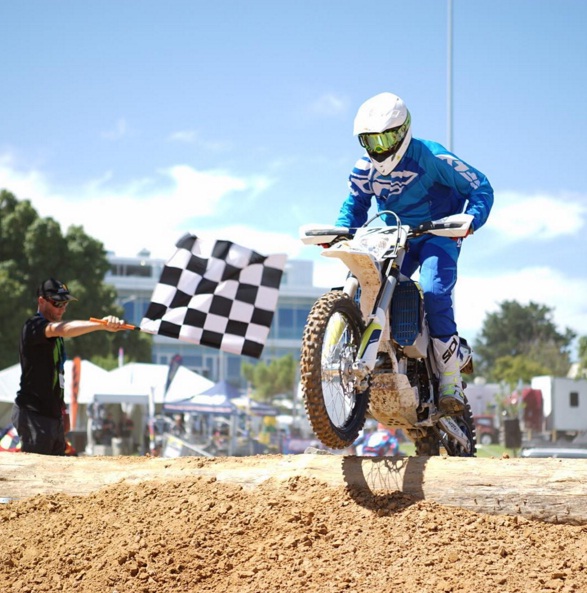 The privateer dominated the inaugural Cup which coincided with the Clipsal 500 V8 Supercars.
By Hayden Gregory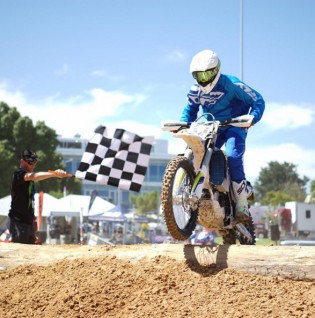 The event showcased some great enduro talent including local legend Lachy Stanford and 2016 Dakar winner Toby Price yet it was 24 year old Harper who stole the show. The Husqvarna rider dominated proceedings to win all three main event motos in a fantastic display of enduro skill.
Harper won the opening two motos convincingly before holding off a fast finishing Price in the third to score a comprehensive clean sweep and pick up a cool $5000 for his efforts.
"I'm pretty stoked! I haven't done that much racing in the last couple years, so it's pretty good to win an intense race against those top boys," Harper said. "I love the two-stroke for the races like Wildwood, but the 350 power was perfect for this stuff. Unreal.
"I was probably the only rider here all weekend with a full stock bike barring the exhaust. I won one on Friday, all three yesterday and one today after Palmer crashed in front of me and his rear guard ended up going through my spokes, so I came from last to about fourth, and then I won that last one. It was a great weekend!
"I got great starts all weekend on the 350, against some top motocross riders and Toby Price and Peter Boyle who aren't exactly new to the sport. It had perfect power over all the obstacles and was really smooth and the stock suspension was surprisingly good for this level."
Price was the overwhelming drawcard of the weekend a favourite among both four and two wheeled fans. On the track however he would have to play bridesmaid for Harper happily taking the second step on the podium. Lachy Stanford would round out the inaugural top three just beating Peter Boyle on a count back.
NEW HOLLAND CLIPSAL500 ENDURO-X SATURDAY OVERALL RESULTS
1. Mitch Harper – 75 Pts
2. Toby Price – 62 Pts
3. Lachlan Stanford 56 Pts
4. Peter Boyle – 56 Pts
5. Jacob Smith – 47 Pts
6. Ivan Long – 42 Pts
7. Trevor Campbell – 36 Pts
8. Skipp Rothe – 26 Pts
9. Wally Palmer – 15 Pts