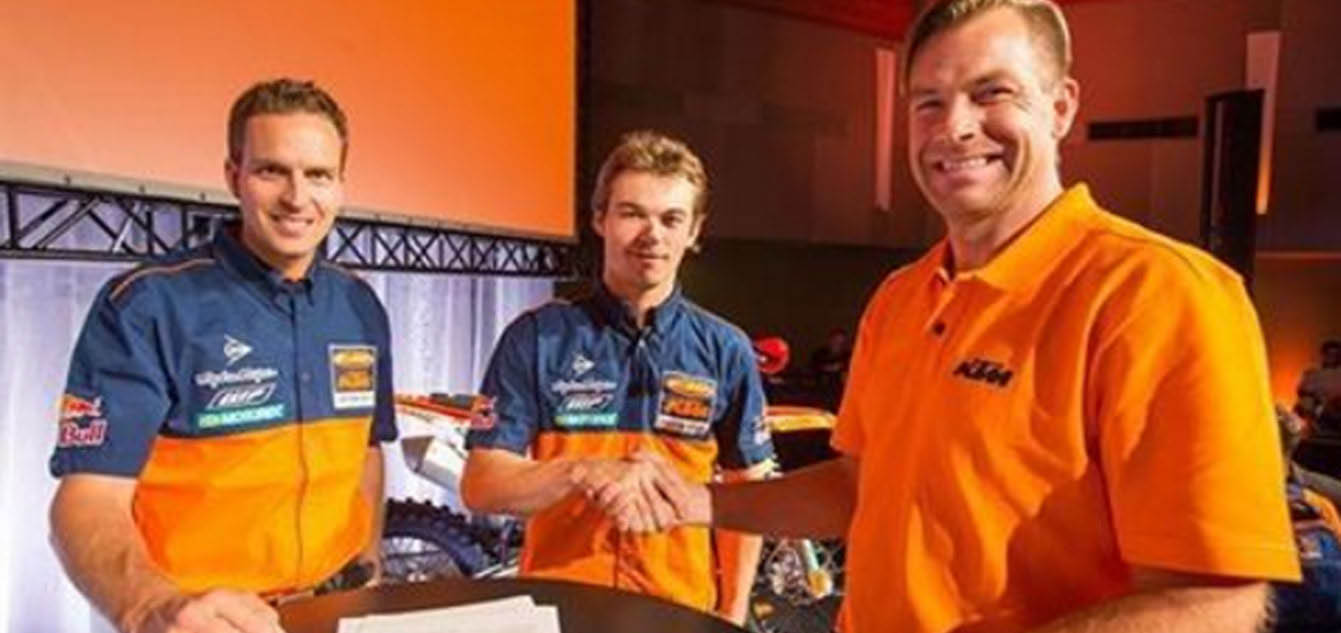 The three-time AMSOIL GNCC Champion has penned a new four year deal.
By Hayden Gregory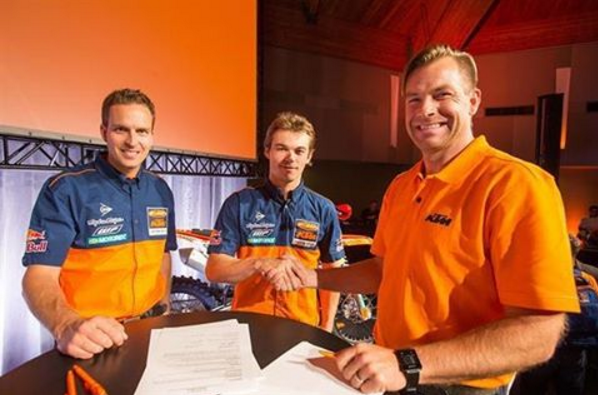 Russell has signed an unprecedented deal that could see him remain with KTM for eight years. The contract has an additional four years in his favour should he choose to stay on. This is a huge career move that could see him remain a one brand man given he is currently 26 years of age.
"I'm happy to know that I'm going to be able to complete my career where it all began – with KTM," Russell explained. "It's the only brand I've ever ridden since they've made a model for each class so it's only fitting for me to be loyal to the company that has provided me with the tools I need to continue to accomplish my goals."
The off-road rider is currently leading the 2016 XC1 points charge after victory at Snowshoe over the weekend. He now leads Australian rider Josh Strang by 15 points.
KTM Team Manager Antii Kallonen is glad to see all of Russell's hard work paying off.
"It is one of my career highlights to be able to sign Kailub – who has been with KTM since day one – with a contract that secures him for the duration of his racing career," he said. "It's such a great feeling to see a rider that we signed from day one work so hard for many years to achieve his current success and to know that our relationship will continue throughout the rest of his racing career."
The GNCC Series is now on a two month break with racing to resume on September 11, at Unadilla in New Berlin, New York.