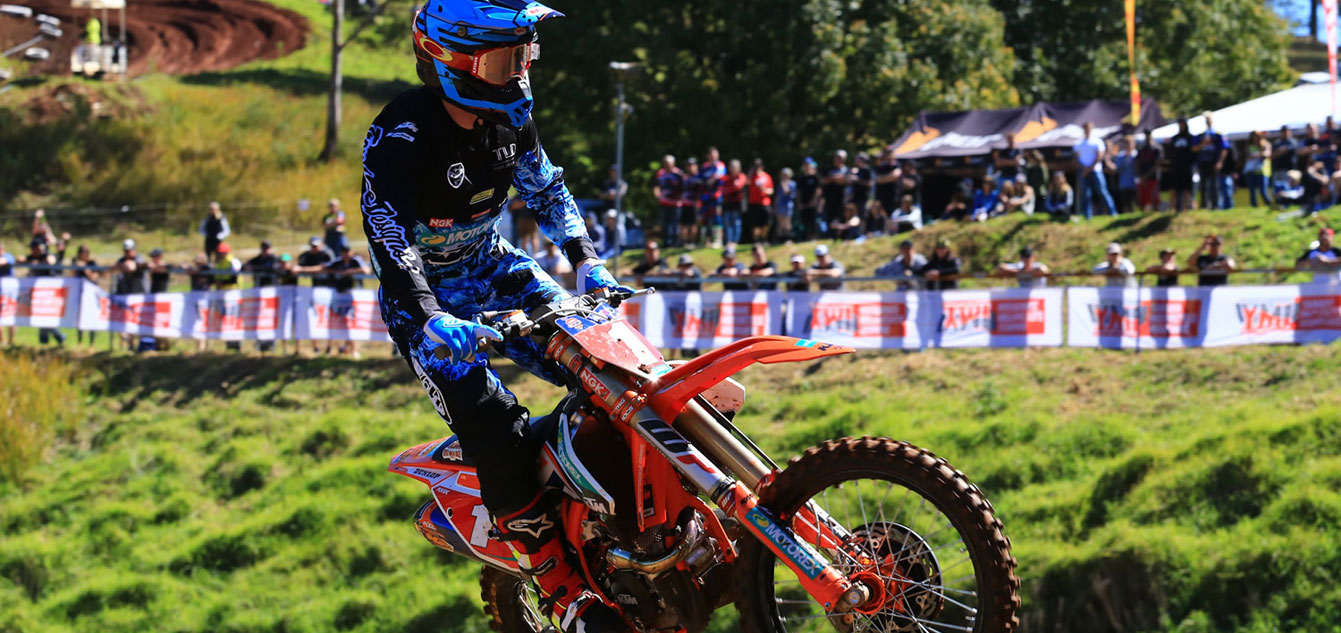 The KTM rider will carry the red leader's plate into the final round of the 2016 Motul MX Nationals.
By Hayden Gregory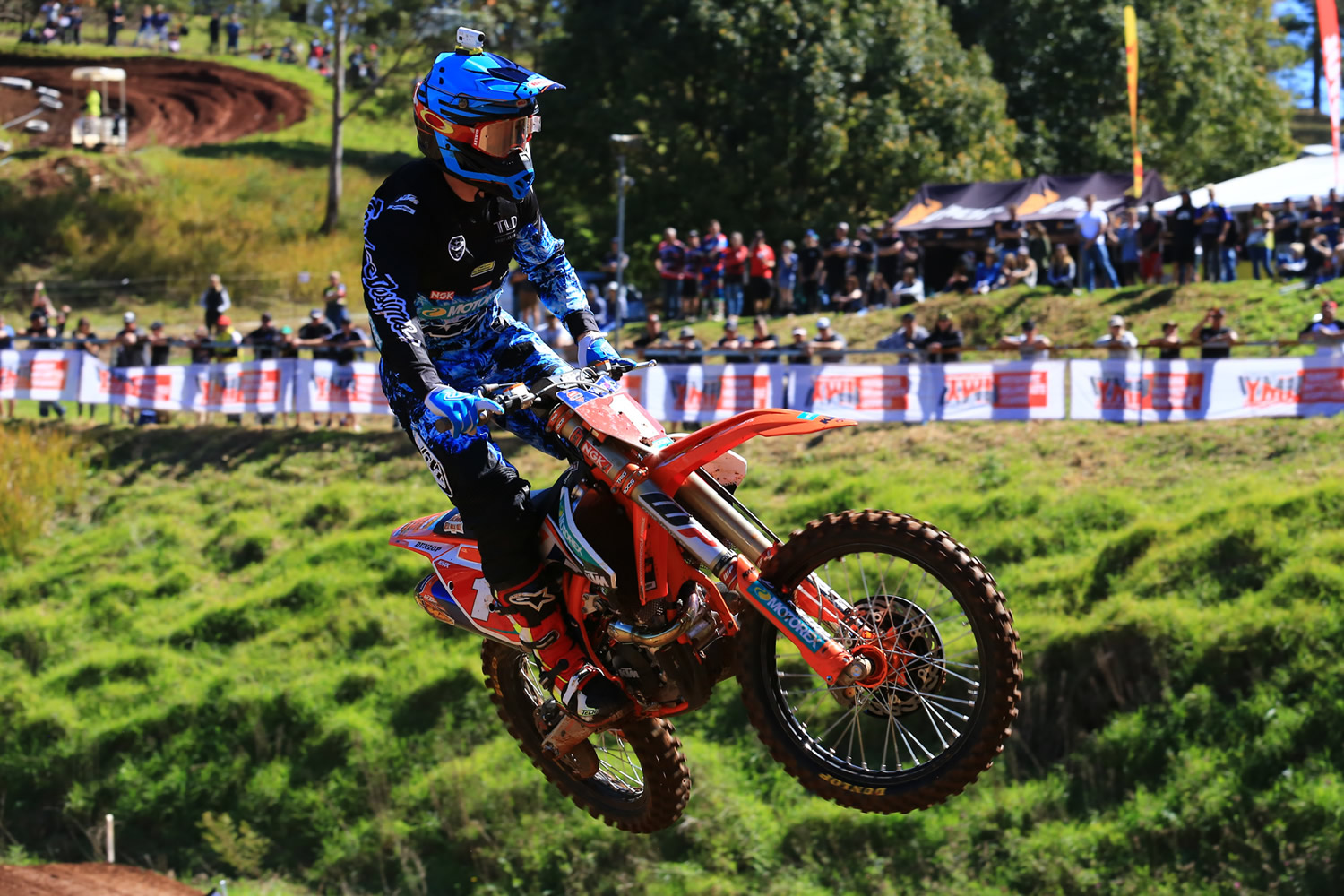 Kirk Gibbs currently holds a six point lead in the Thor MX1 championship with CDR Yamaha's Dean Ferris within striking distance. Gibbs enjoyed a consistent weekend in Toowoomba finishing third with 3-2 moto scores. Main danger Ferris won the round and will be carrying momentum into the finale this weekend.
"I felt like I rode pretty good all day, just having that lay down in that first moto just put a big dampener on things," Gibbs said. "Dean made three points on us today, and without that crash it could have been a two or three point swing my way there instead.
"I definitely knew I had to make that pass on Kyle on the last lap, and it just worked out perfectly, I made that right-hander and then the left at the top of the track really well and just drove down the hill really hard and threw it up the inside.

"So we take the points lead into Coolum and we'll put 120% in, and hopefully it's good enough, and if not, it's been an amazing championship, and I'll still look forward to heading over to the Des Nations."
KTM Motocross Racing Team Manager Kyle Blunden is confident that Gibbs can hold onto his lead and take out the 2016 championship.
"Today we lost three points and Kirk's done an amazing job in that when there's been losses, he's minimised them," Blunden shared. "I think that if he can continue this into the final round we will be fine. He is in a strong position and he definitely showed today that he's got plenty of speed. We go there to win, and he puts down all he's got, and that's all you can ask.
All eyes will no doubt be on the battle between Gibbs and Ferris next weekend as the series comes to an end in Coolum.