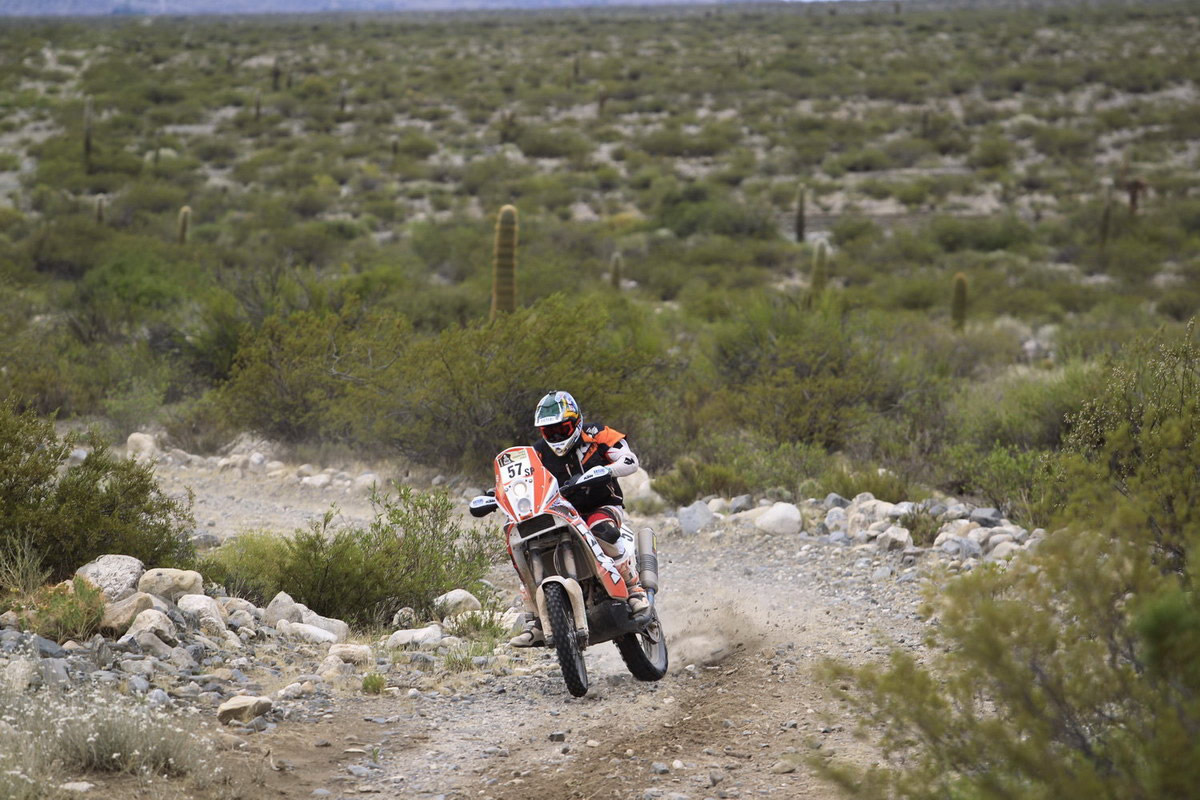 Halfway through his maiden effort in the world's biggest off-road race, Australian KTM rider Ben Grabham has cracked the top twenty positions of the Dakar Rally.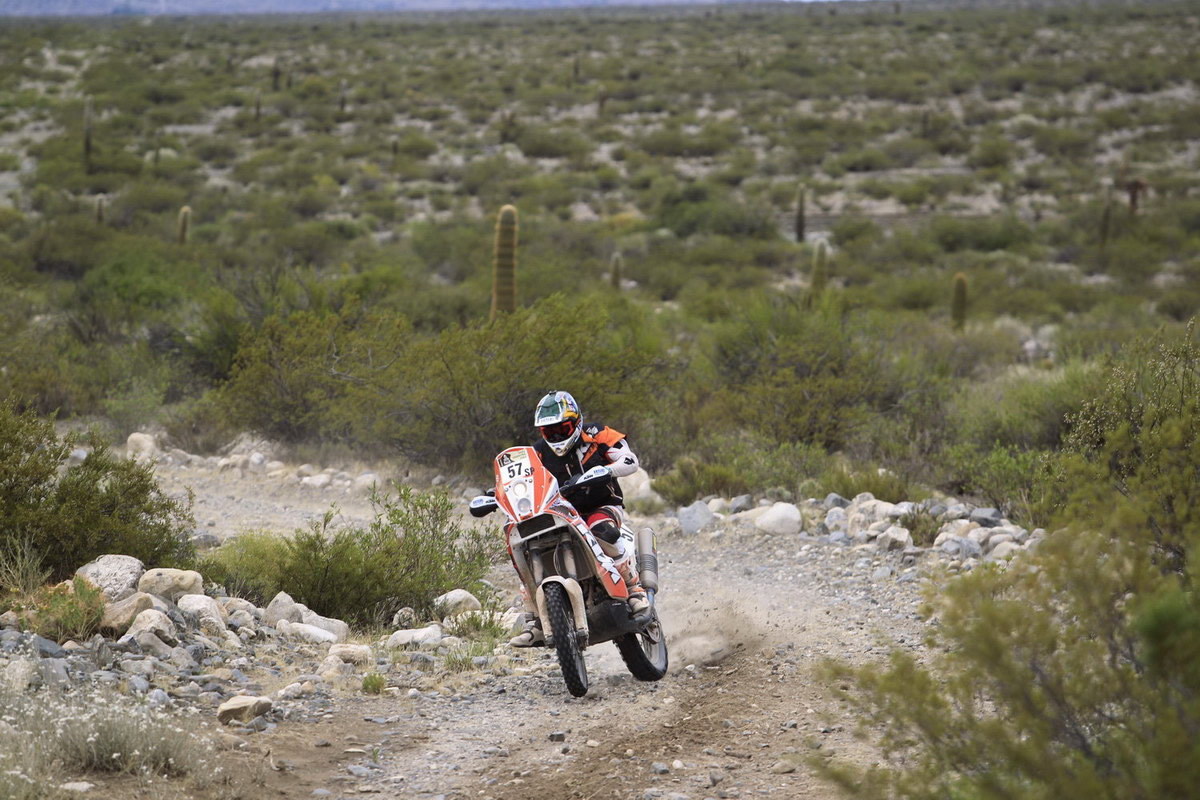 The HSE Motorex KTM Desert Racing Team rider was credited with 32nd in the 8th stage of the epic odyssey which spans Peru, Chile and Argentina.
Spanish rider Joan Barreda Bort won today's stage from American Johnny Campbell and Slovakian Ivan Jakes while French rider David Casteu takes over the lead of the Dakar.
The conclusion of Day Eight ends a two-day Marathon Stage, in which Dakar support crews are prohibited from accessing motorcycles for servicing, and even the riders have had to bivouac separately from their teams.
Grabham and the rest of the Dakar competitors will now enjoy a well-deserved rest day before tackling the remaining six stages.
Monday's Stage 9 in Argentina, however, will quickly bring competitors back to reality with the biggest day of the race, and a herculean 593-kilometre Special Stage.
For more information on KTM motorcycles visit www.ktm.com.au or www.facebook.com.KTMAustralia
DAKAR Rally Stage 8 from Salta, Argentina to San Miguel de Tucuman:
1. Joan BARREDA BORT (ESP) HUSQVARNA 02:07:26
2. Johnny CAMPBELL (USA) HONDA 02:14:30 00:07:04
3. Ivan JAKES (SVK) KTM 02:15:23 00:07:57
32. Ben GRABHAM (AUS) KTM 02:30:25 00:22:59
Motorcycle Overall:
1. David CASTEU (FRA) YAMAHA 19:56:33
2. Ruben FARIA (PRT) KTM 20:07:49 00:11:16
3. Francisco LOPEZ (CHL) KTM 20:08:33 00:12:00
20. Ben GRABHAM (AUS) KTM 21:10:06 01:13:33