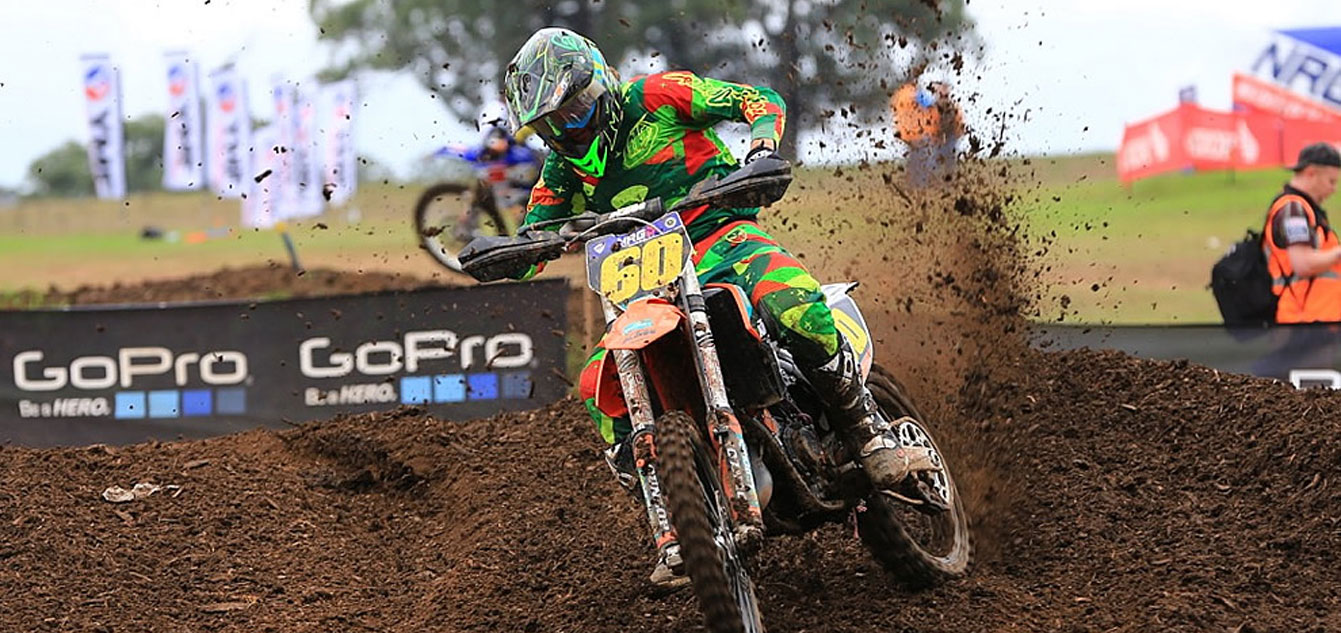 KTM Junior Motocross Racing Team rider Caleb Grothues will headline a trio of orange-mounted young hotshots making their way this year's FIM Junior Motocross World Championship, to be held in Orlyonok, Russia, on August 14.
Press Release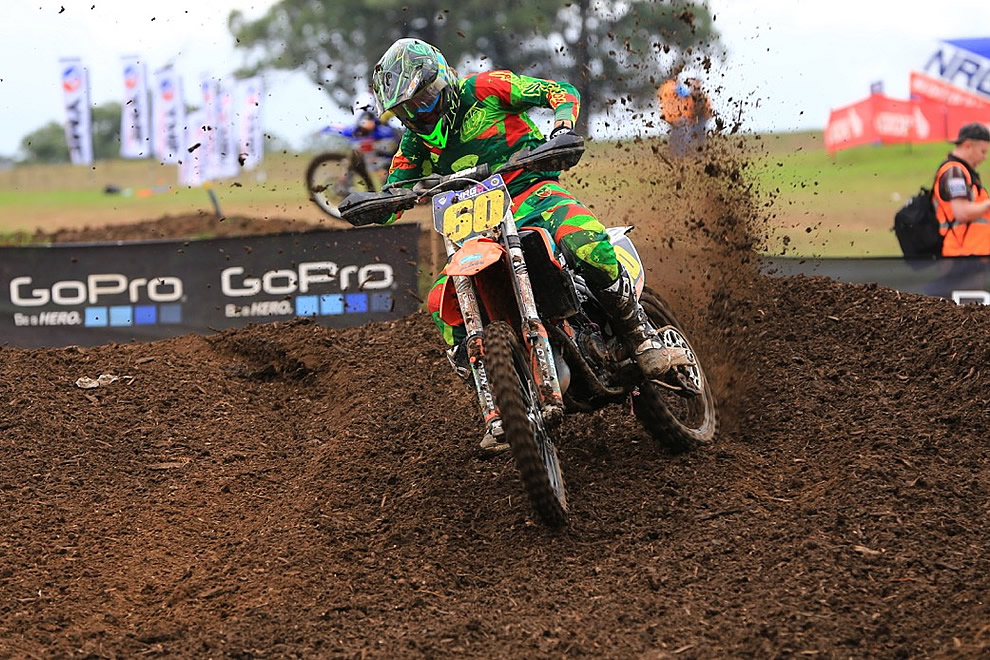 They will be part of a talented young Aussie squad competing in two classes (125cc and 85cc) under the guidance of Team Manager Glenn Macdonald.
Former World Junior Champion Grothues, who spectacularly came second in the 125cc U13-15 category at last year's junior nationals just months after a severe injury in which he lost the outer two fingers on his right hand, is one of three KTM riders in the squad, which comprises Cody Dice, Riley Dukes (reserve), and KTM pair Cody Chittick and Dante Hyam.
Grothues proved he's now back in very hot form when the MX Nationals came to Appin earlier in the year, dominating proceedings in the Rising Star Rookies 125cc class on his KTM 125SX to win from Dyce and Cal Norton, and the sixteen-year-old hopes to make his last junior worlds another memorable one.
"I've done the worlds a few times in the past,"Grothues said, "so it's good to do it on a bigger bike and hopefully show what I've got. I think we've got four flights, so there is a lot of travelling. Where it is is a bit scary so we've done a bit of a detour and we'll get there, so that's the main part. I might be more excited to get out of the place than in! I'm hoping for a good result, I've done a lot of training coming up to this since my hand injury, which has gotten better and better with each ride that we do, so that's a plus. I'll just put 100% in and let the outcome show how hard I tried. It took me a while to get used to it and a long time before I could do a few laps, but we've got a lot of strength back in the hand, and it seems to be working again quite nicely, but I haven't particularly changed anything much in my bike or my riding style. But I'm back being able to do long motos, so I'm happy with that. At the start it was a bit hard, and at Bunbury it was hard to hang on for a long time, but apart from that it's pretty much exactly the same.
Fellow west coaster Chittick advertised his presence in no uncertain terms at last year's junior nationals winning the Australian 65cc Championship and finishing second in the 85cc class.
"I'm really excited to have this experience I've never had before and to get the chance to race against other countries," Chittick said. "I've been over to the Loretta Lynn's event before, but there weren't many countries represented there. It will be cool to see riders from so many more countries and see what styles they use. Russia looks pretty nice place from the pictures I've seen and it's pretty cool how the track is close to the beach. If I could qualify and make it into the top 30 that would be pretty good I reckon.
NSW rider Hyam was initially a reserve rider on the team, but he got the call to the starting lineup a couple of weeks ago with the withdrawal of Jett Lawrence.
"It's a great honour to go over there and represent my country," Hyam commented. "I've never raced overseas and I can't wait for it. I'm not quite sure what to expect but I know that it's going to be the best riders in the world and I'm up for the challenge. I've ridden KTMs for quite a while, I used to race a KTM50, and I currently race a KTM85 and KTM125 also. I've been doing a lot of training lately and I probably riding the 85 the best I've ever ridden it. I've seen some video and a couple of pictures of the track will be racing at, and I really like the look of it. It looks like it will suit my style a lot, it's fast and open and I can't wait to get over there and ride it.
The KTM boys will ride 2017 model KTM125SX and KTM85SX, and will again enjoy the support of the high-profile German KOSAK KTM team, which has in the past worked with such riders as Jay Marmont, Chad Reed and Bubba Stewart.