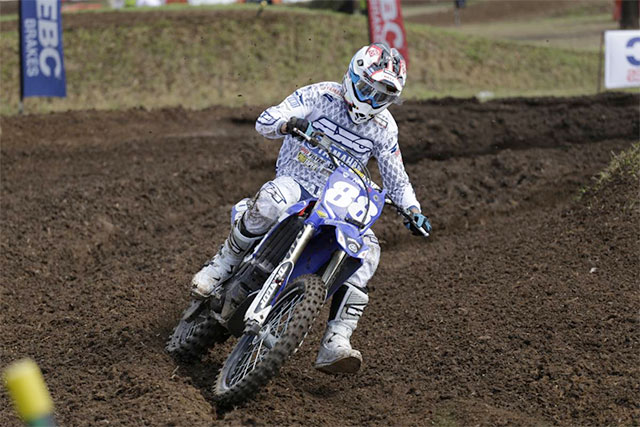 The Yamalube Yamaha racer finished on top of the podium following a very competitive day in the Under 19's class.
By Hayden Gregory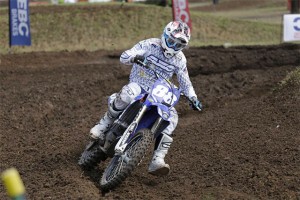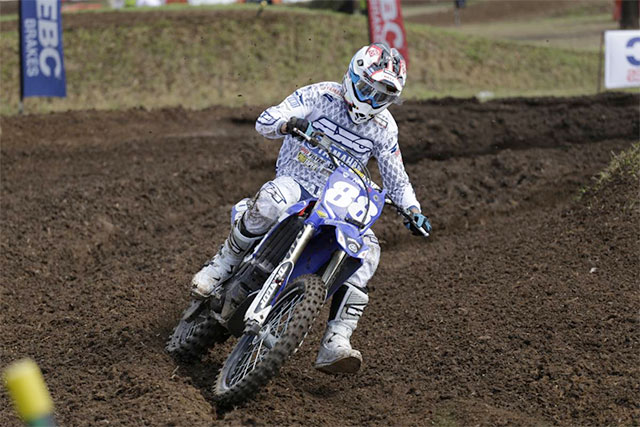 Hill laid early claims as the man to beat qualifying fastest before claiming the holeshot in the opening moto. Closely followed by Mitch Evans and championship leader Connor Tierney, the trio began to check out on the field.
All the action was with the front runners and Tierney made a pass on Evans for second before setting his sights on Hill.
With pressure mounting Hill executed with precision maintaining the lead all the way to the chequered flag. Tierney would finish in second with Hill holding onto third.
In the second moto, red plate holder Tierney moved into the early race lead followed by Hill and KTM's Wade Kirkland. Evans suffered from an early crash with plenty of work to be done, moving through the pack.
At the halfway stage, Hill mounted enough pressure to pass Tierney for the lead. Despite a fight back from Tierney, the top positions would not change as Hill claimed his second chequered flag for an Appin clean sweep.
"I'm so happy to get the round win here at Appin, this is a home round for me so I've got all of my family and friends here, which it makes it even more special," Hill said.
"The track was very different today than what I'm used to at Appin, usually it's no where near as rutty, but I've had a lot of years riding here so it's cool to have a round of the MX Nationals at my home track.
"For me, I'm just going to take this year round by round, and see what we can do. I have a great team with the Yamalube Yamaha Racing Team, and I'm just wrapped to give those guys a good result today."
A pair of runner up finishes for Tierney enabled him to hold onto the overall championship lead followed by Cooper Pozniak and Wade Kirkland. Despite a second round clean sweep, Hill sits in fifth place overall 31 points adrift of Tierney.
The Motul MX Nationals will now begin preparations for round three of the championship, being held at Broadford in Victoria on May 1, 2016.
Pirelli MXD round two results
1) Jordan Hill – 65 points
2) Connor Tierney – 64 points
3) Mitchell Evans – 63 points
4) Wade Kirkland – 54 points
5) Cooper Pozniak – 52 points
6) Kaleb Barham – 49 points
7) Zak Small – 48 points
8) Lochie Latimer – 45 points
9) Luke Abela – 43 points
10) Jimmy Griffin – 37 points
Pirelli MXD Championship Standings
1) Connor Tierney – 134 points
2) Cooper Pozniak – 112 points
3) Wade Kirkland – 111 points
4) Kaleb Barham – 107 points
5) Jordan Hill – 103 points
6) Zak Small – 102 points
7) Mitchell Evans – 90 points
8) Lochie Latimer – 84 points
9) Justin Hart – 74 points
10) Luke Abela – 70 points