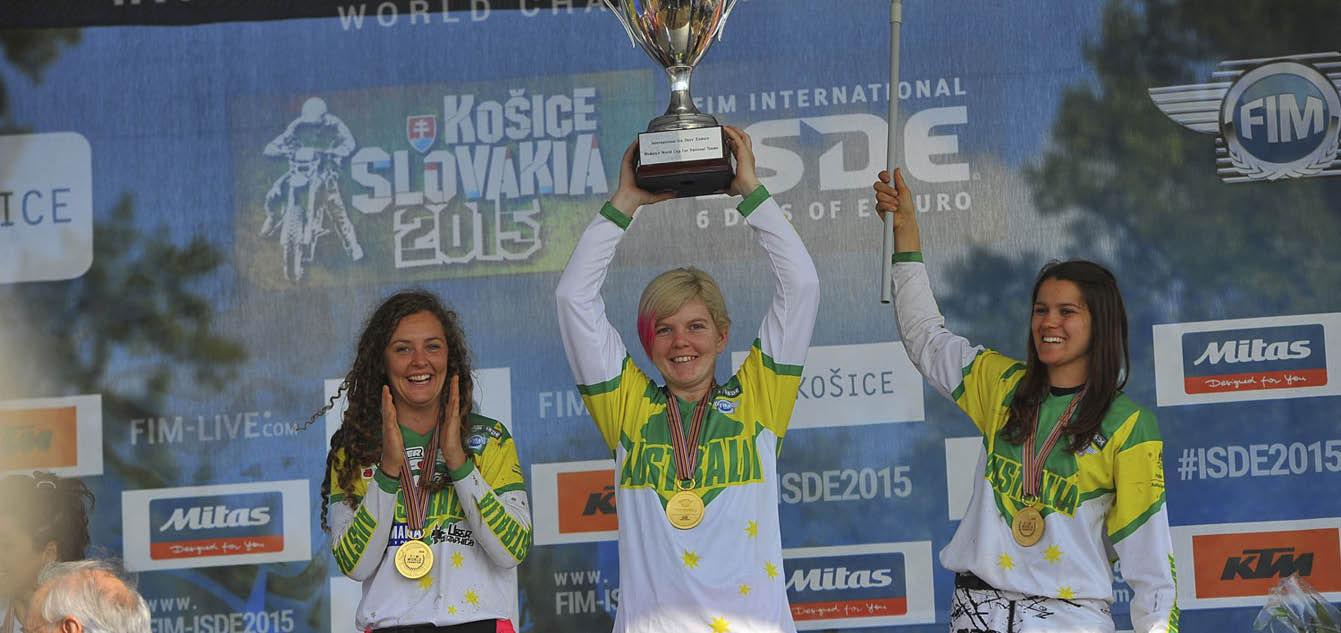 A team has been selected to defend the women's title in Spain during October.
By Hayden Gregory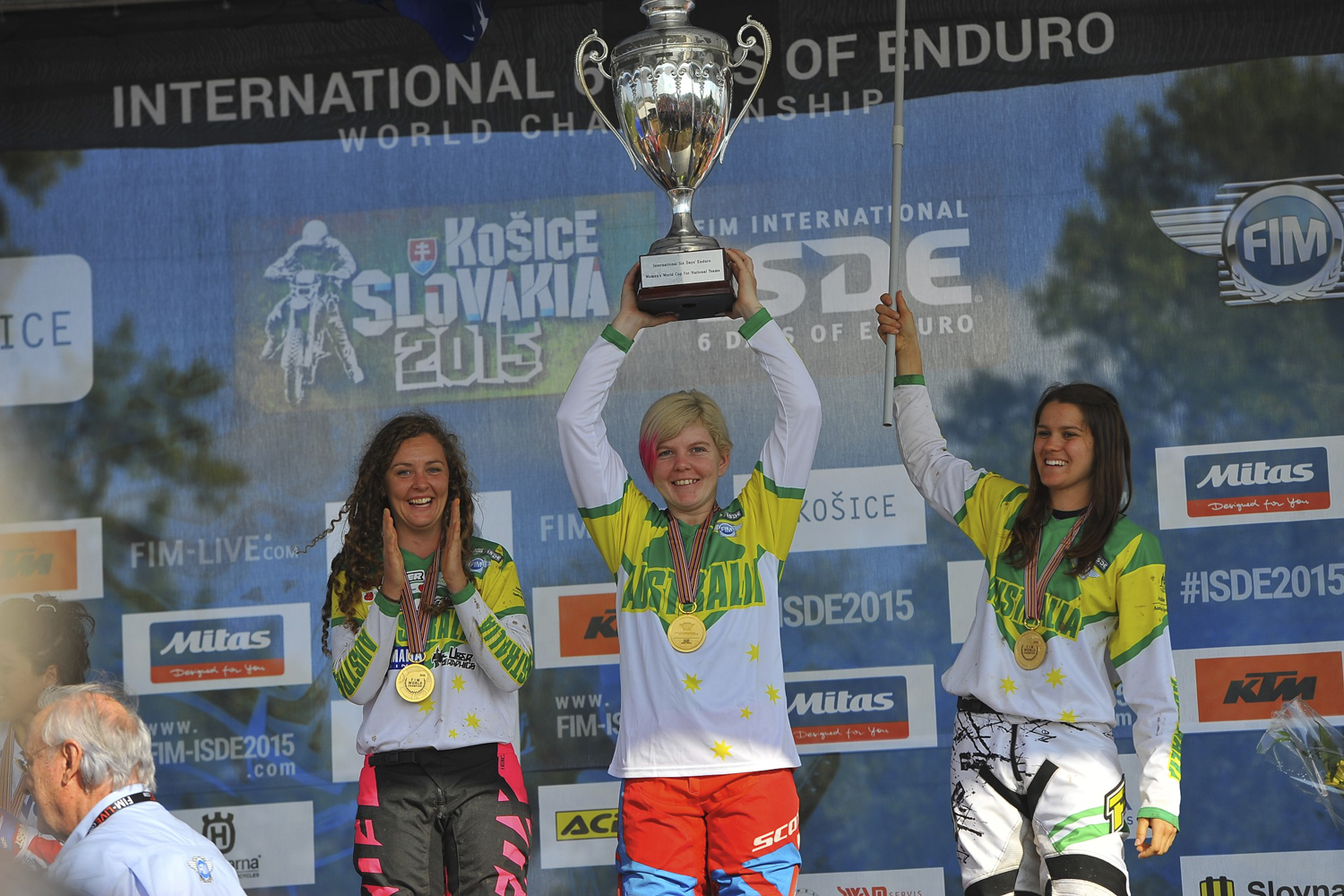 The Australian Women's Trophy Team has been nothing short of spectacular in recent times, coming home with the world title the last three years running. Going for four straight will be the powerhouse team of Tayla Jones, Jemma Wilson and Jessica Gardiner.
The team will be Yamaha mounted hence the naming of the Yamaha Blu Cru Women's Trophy Team. The girls will need to put personal rivalries aside as we have come to see in the Australian Off Road Championships as they band together to represent their country.
Yamaha's Motorsport manager Ray Howard explained his excitement in the ability to support the girls in their world title defence.
"Yamaha are excited to be the naming rights sponsors of the Yamaha Blu Cru Women's Trophy Team for 2016," conveyed Howard.
"Australia boasts some of the best Enduro racers in the world and our success at the ISDE has been impressive in recent years. We are delighted to be able to assist the girls in their endeavours to secure a historic fourth championship at the ISDE and put their talents on display at a world championship level.
"We look forward to watching them compete and hopefully securing another world championship for Australia and Yamaha," Howard ends.
Acting CEO of Motorcycling Australia, Peter Doyle, further gave his support to the all conquering team.
"It's great to be able to announce the The Yamaha Blu Cru Women's Trophy Team, with the backing of Yamaha Motor Australia. With the assistance of Yamaha, it's enabled the team to be in a position to defend their titles in Spain this year and I'm sure they will do MA, Yamaha and themselves proud.
"Yamaha has long been a major supporter of not only riders and teams but off road in general in Australia and we are grateful for their contribution to these talented riders to again show the world we they can do and hopefully successfully defend a championship which they have made their own in recent years," Doyle said.
Senior and Junior Trophy teams are expected to be announced very soon.