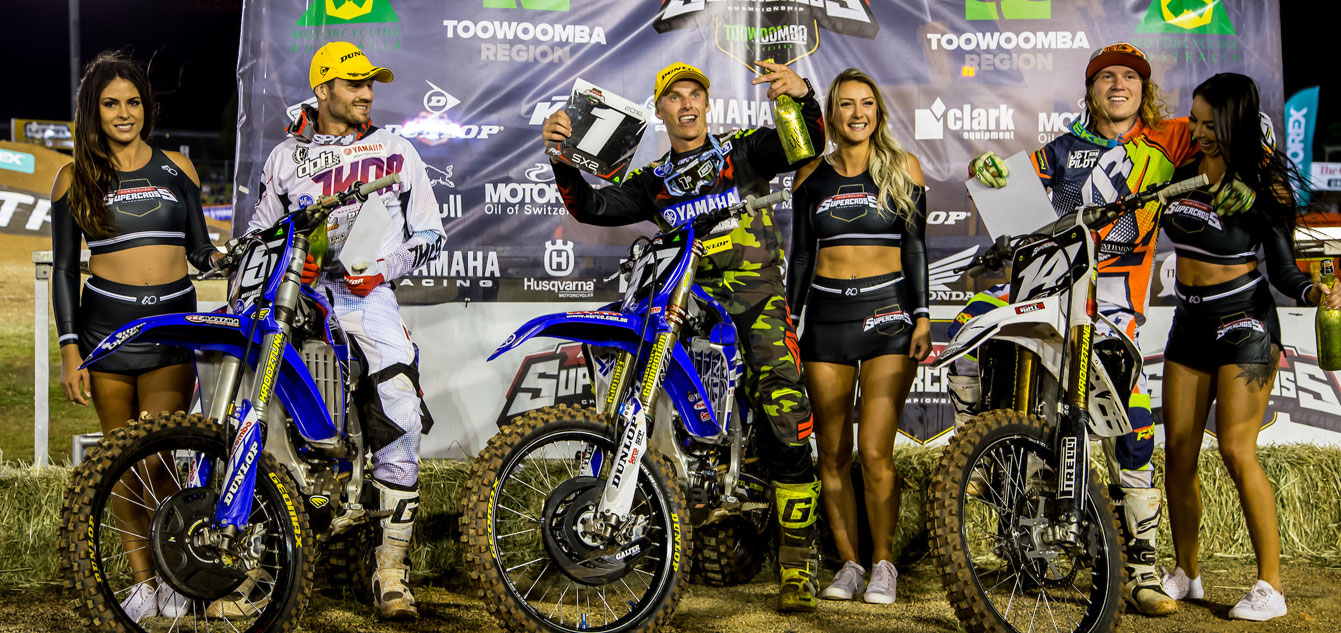 Jackson Richardson has topped the SX2 field at round two of the Australian Supercross Championship.
By Hayden Gregory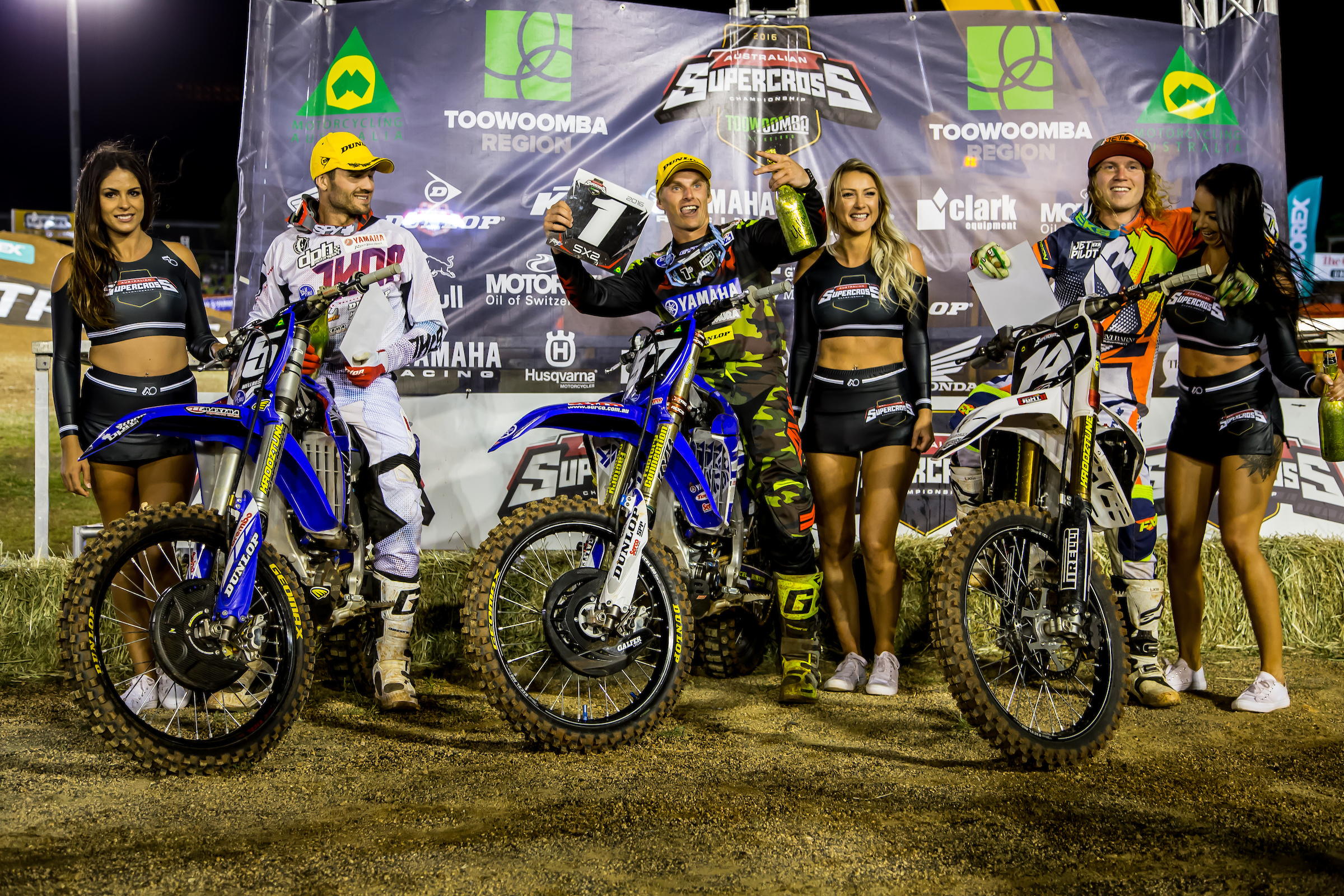 The Serco Yamaha rider comfortably won his heat before leading all but one lap in the main.  The only threat to Richardson was teammate Wade Hunter who eventually fell leaving Richardson an easy path to the finish line.
"I'm pumped to get the win tonight," Richardson exclaimed. "I wasn't even planning on racing supercross this year and then this opportunity came up with Serco Yamaha very late but I'm glad we were able to make it happen.
"I haven't been on the Yamaha long but the team have made me feel very comfortable right away and the bike is awesome. It was good to repay everyone with a win and can't wait to race again in Adelaide in a couple of weeks' time."
Hunter recovered from his crash to finish in fourth place. It was a difficult night for the Serco rider who also crashed a number of times in the heats.
"Even though it caught me out a few times, I really liked the track tonight as it was tough to ride and kept you on your toes," Hunter shared. "The opening few laps were awesome with myself and Jackson out front but I got pretty loose on lap five and went down.
"I only lost a couple of spots and was able to get back to fourth and not far behind third at the end.
"So all up, not a bad night but I want to be back on the podium at Adelaide."
Wilson Todd returned for the Serco Yamaha team and will be better off for the run. A hand injury has kept him off the bike for the past four weeks and it was his first start in a supercross event since 2014. Despite the said facts, Todd still managed to finish in eighth place.
"Eighth isn't great but it's a start and I got through without any more injuries," Todd said. "My hand still hurts on some of the harder landings but we have another two weeks before the next round and it will continue to improve.
"It was also good just be on a race track. You can ride a practice track as often as you like but racing is where it's at and I feel you gain more from being in a race environment so it was good to experience that again."
Round three of the Australian Supercross Championship will take place at Adelaide Showgrounds on October 29.