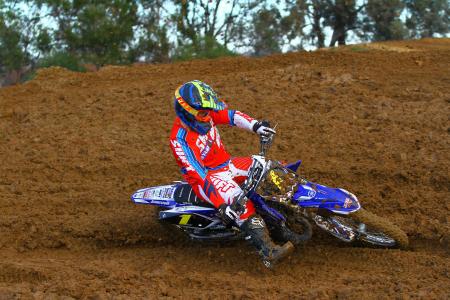 Yamaha Junior Racing team are gearing up to contest the 2015 Australian Junior Motocross Championship in Bunbury later this week.
By Hayden Gregory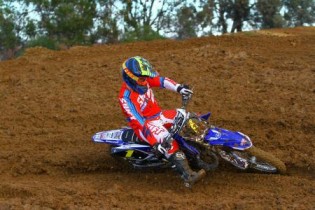 Yamaha will field a total of eleven riders in the event, posing as a huge challenger to other teams. Coming together from five different states and New Zealand the team will look to head to Western Australia's deep, sandy track with a common goal; victory.
The Junior Yamaha team has dominated 2015 state based events and will be sure to continue their run of form into the nationals.  Hunter Lawrence is one of the key riders for the Yamaha team in the 15 years division. Lawrence has had a blockbusting year results wise and recently came third in the World Junior 125cc championships held in Spain.
New South Wales representative Brendon Walther will also be looking to impress in his final race as a junior. Walther has had a great 2015 season boasting a state championship.
Cody Dyce will be the kid to beat in the 13-14 years group having won the Victorian 125 and 250cc state championships in 2015. WA resident and local rider Matt Fabry will be hot on his heels hoping his specialist sand riding will keep him in touch of the podium.  The two Yamaha riders will also be joined in the class by team mates Thomas Larwood and Kai Stephen.
Yamaha will be strongly represented in the 85cc class with Liam Andrews and Sam Stephen in the 12-14 years group while Alex Larwood, Taj Gow Smith and Levi Rogers will compete in the 9-11 years division.
The Yamaha Junior Racing team will be supported by coaches Shane Metcalfe, Shane Booth and Cameron Taylor.
"It is a huge undertaking by the riders and families to compete in this event and we wish them all the best of luck," says Yamaha's Ray Howard. "The success of the YJR program this year has been remarkable and it would be a great way to cap off the year with some national success in Bunbury," Howard ends.
The championships will run a week long starting September 27th and finishing October 3rd.
Below is a list of the Junior Yamaha Team.
YJR- WA
Matt Fabry -125/250cc
Kai Stephen – 125/250cc
Sam Stephen – 85cc
YJR- SA
Thomas Larwood -125cc
Alex Larwood – 65/85cc
Taj Gow-Smith – 65/85cc
YJR – VIC
Cody Dyce 125/250cc
Liam Andrew – 85cc
YJR – NSW
Brendon Walther – 125/250cc
YJR – QLD
Hunter Lawrence -125/250cc
Levi Rogers – 85cc
NZ
Wyatt Chase – 125cc