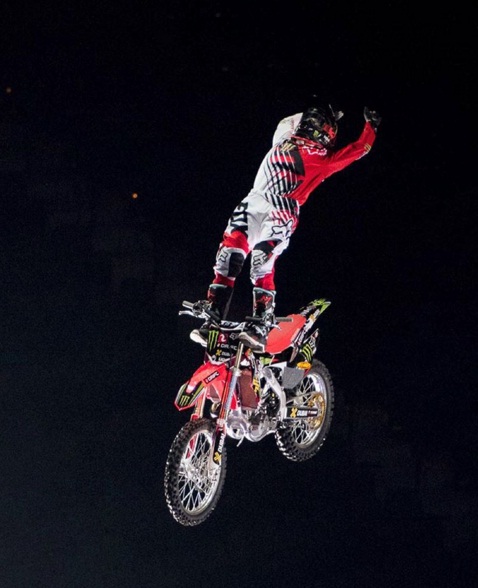 Australian Freestyle Motocross rider Josh Sheehan has agreed to take part in Perth's Speed Fest on Sunday December 13th at Perth Motorplex.
By Hayden Gregory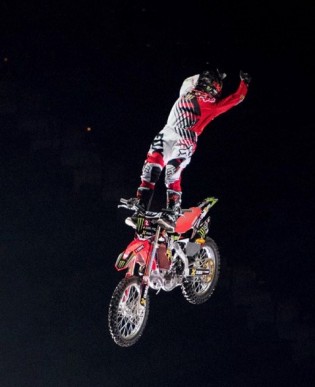 The 29 year old is a freestyle specialist and is the only current FMX rider to consistently pull off the double back flip. Not bound by any limits, Sheehan wowed fans all across the world in April this year after he landed the world's first ever triple back flip on a motorbike.
Sheehan has had a meteoric rise in the world of FMX, winning the Night of the Jumps World Championship six times in a row. The Perth born rider has also had experience as part of Red Bull X-Fighters and is excited to show off his skills this weekend for Australian fans.
Perth Speed Fest Event Director Greg McNeil is confident that Sheehan will be a huge drawcard for the event.
"Josh Sheehan is one of the best in the world at Freestyle Motocross – he's exciting to watch whether you're into bikes or not," McNeil said.
"What he can do on a motorbike is amazing, I'm sure he'll leave many people stunned with his spectacular moves." 
Sheehan will join a host of other Australian sports stars at Speed Fest including Formula One driver Daniel Ricciardo, F1 champion Alan Jones, V8 Supercar drivers Will and Alex Davison and V8 ute driver James Brock.
60 separate events are set to take place on Sunday spanning 25 disciplines of motorsport on five customised tracks. If you are a revhead of any nature, this is a must see.
For more information including tickets, and time schedules visit: www.perthspeedfest.com