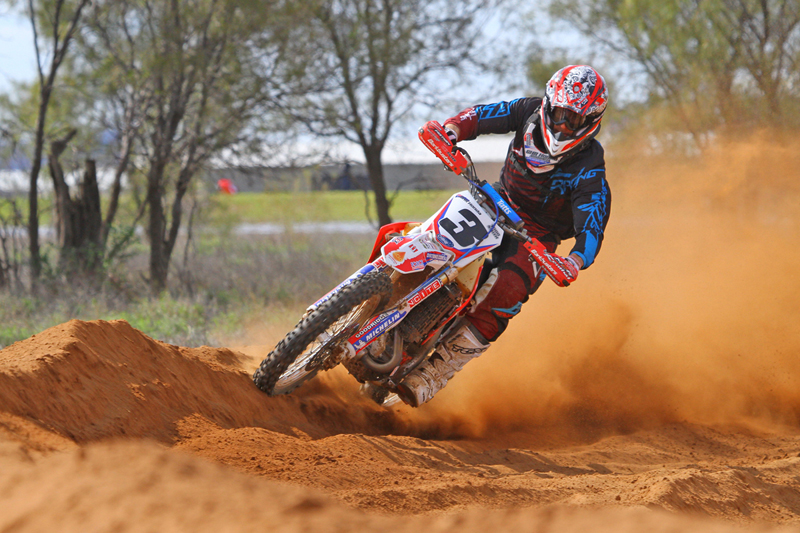 Glenn Hoffmann Racing (GHR) riders Todd and Jacob Smith led the Honda domination of the 2013 Finke Desert Race taking 1st and 2nd places respectively.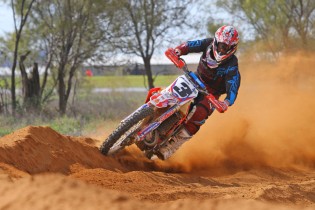 Supported by a total of five Honda CRF450Rs in the top ten, Honda more than proved its endurance ability in what is known as one of Australia's most difficult off-road competitions.
Strong from the outset, the Smith brothers, led by Jacob, took the top two spots in the prologue and then went on to enjoy a family duel for much of the two-day race before Todd took the victory from his brother by just under four minutes.
In what is shaping up to be a very successful year for the Smith brothers, they add their 2013 Finke results to several other wins and podiums. Jacob and Todd Smith recently took 1st and 2nd places respectively in the Condo 750 and have proved their stamina and skills in competitions such as the Dakar Rally, the Australasian Safari and the Hattah Desert Race.
Numurkah rider and Peter Hill Honda employee, Ryan Cossens proved his talent and agility on board Honda's CRF250R arriving at the finish line 1st in class.
While the Desert Edge Race Team (DERT) did not quite achieve the results they were looking for with two riders ending with a DNS, Caleb Auricht achieved an impressive 7th position while team mate Michael Walsh took 13th in the competitive race.
Honda's CRF450R and CRF250R have long been celebrated off-road champions. With their powerful engines, light frames and the revolutionary Honda Progressive Steering Damper (HPSD) these machines really show their power in competitions such as the Finke Desert Race.
The Finke Desert Race has developed a reputation for being one of the toughest off-road races in the country attracting thousands of interstate visitors to the Northern Territory region every year.
Honda Provisional Results 2013 Tatts Finke Desert Race:
| | |
| --- | --- |
| 1. T. Smith | Honda 04:02:08 |
| 2. J. Smith | Honda 04:06:03 |
| 6. J. Dooley-Mcdonnell | Honda 04:13:14 |
| 7. C. Auricht | Honda 04:16:08 |
| 10. L. Marr | Honda 04:22:18 |