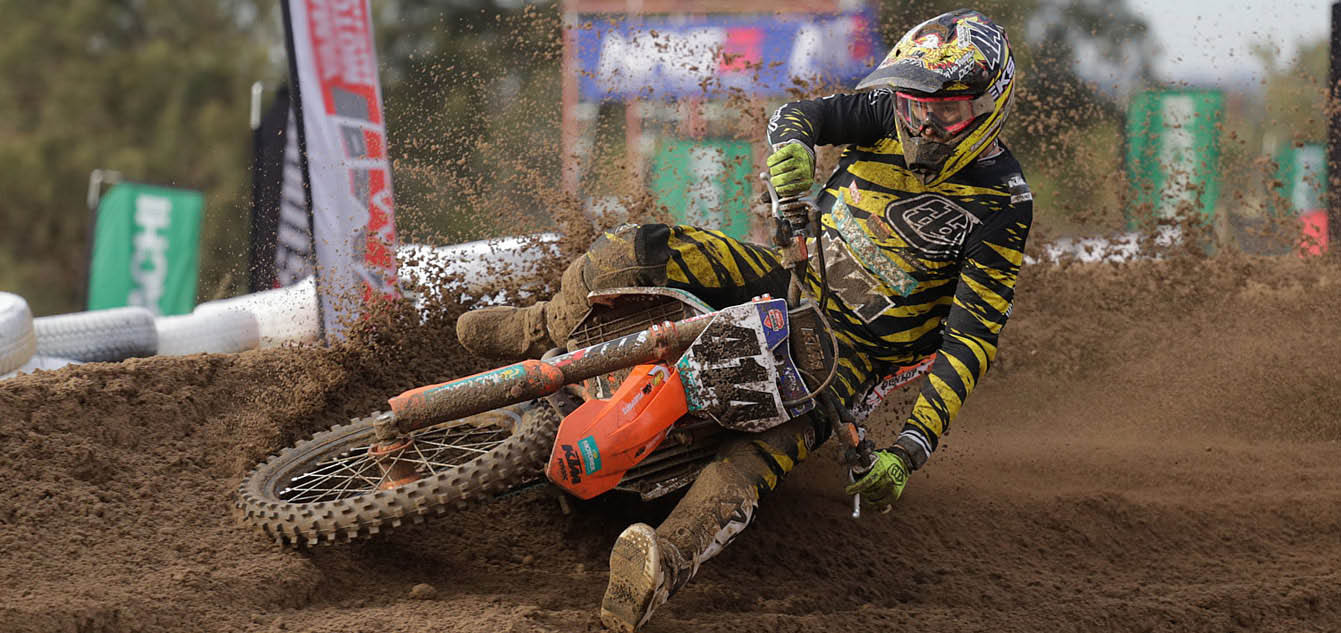 The KTM rider will sit out the sixth round of the Motul MX Nationals season.
By Hayden Gregory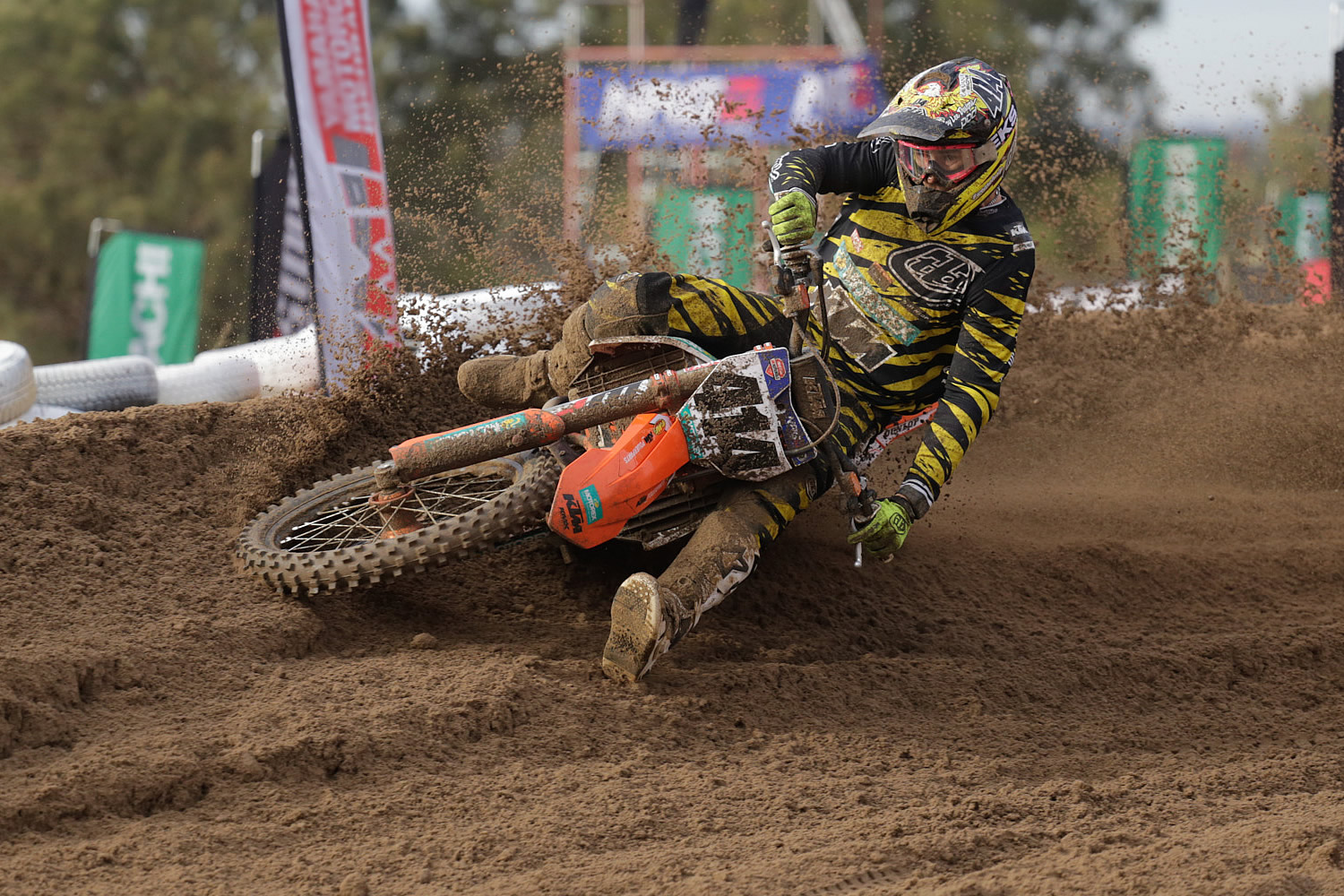 A little over a week ago Jesse Dobson suffered a training crash which resulted in a broken hand. Rather than aggravate the injury this weekend, the youngster has decided along with the KTM team that he will withdraw from event.
It has been a difficult year for Dobson who also fractured his pelvis before the second round of the series in April.
"I was at a practice track last Tuesday and I was working on some sprint speed and I landed off a single and there was a wet spot that caught my front wheel and threw me on the ground," Dobson explained. "I thought it would be fine, I thought I'd just corked my hand, but Kyle and the team came up to rebuild my bike two days later and they said 'go get an x-ray'. I did and before I even saw the doctor, the lady said yep, it's broken! I just couldn't believe it."
With all things going to plan the KTM rider will look to return as early as next week in Conondale.
"These things don't take too long to heal, so we looked at our options and the best way to go was to miss this weekend and try and be 100% healthy for Conondale and come out swinging there. We're nowhere in the championship so we're just chasing results for the rest of the season, and the team wants me riding 100% at the front of the pack rather than at 50% at the back of the pack. so we are better off missing this one and being healthy for the rest. We'll heal up and be ready for Conondale," he finished.
The KTM team will head to Nowra well represented with Kirk Gibbs holding the leader's red plate in MX1 while Caleb Ward continues to press on for the MX2 title.