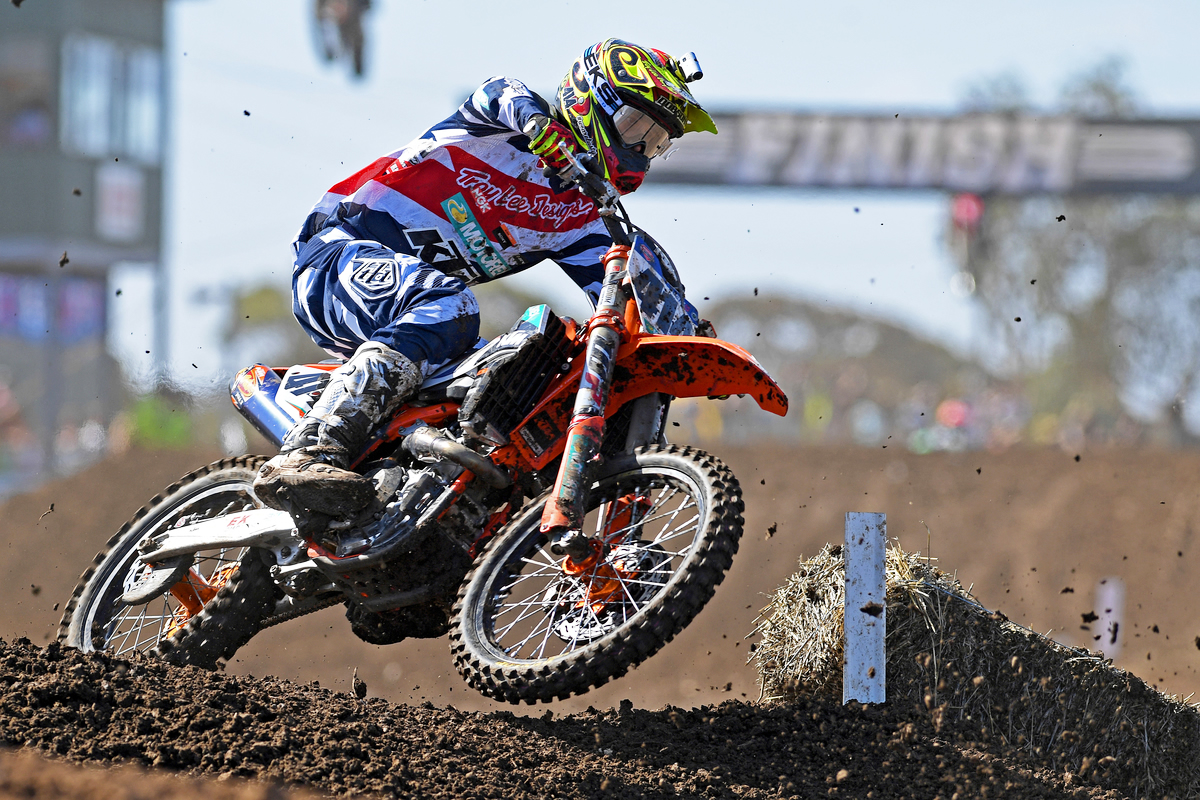 The KTM rider will be sidelined after doctors detected two hairline fractures in his pelvis.
By Hayden Gregory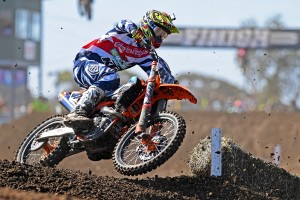 Dobson sustained the injury in the lead up to the second round of MX Nationals. Despite the crash he lined up at Appin before pain set in and he was forced to withdraw from the second moto. It was only upon further examination and x-rays that the fractures were found.  Luckily for Dobson they occurred in the non weight bearing part of the pelvis so recovery time should be short.
"I was really starting to find my groove after a very hectic start to the season, but I had a crash before Appin and the bike ran me over," Dobson said.
"I thought I'd just pulled the muscles in my groin and went to Appin and tried to race, but it just wasn't possible. I got scans and X-rays and it showed two breaks in my pelvis, on the bone that the hamstrings attach to. Luckily it wasn't a weight-bearing bone so I can still walk and carry on with my activities. But it's one of the trickiest injuries I've had pain wise – it's really difficult to do anything.
"So for about the last week and a half I've been pretty much laying in bed trying to heal up, but on the bright side, it's only normally a 4-6 weeks thing, and I'm confident that with my nutrition and diet that I'll be back nice and healthy for Murray Bridge.  "It's disappointing to give it a miss this weekend, and I could try to race, but we are far better off not being silly about it, and coming back healthy on the softer surfaces."
KTM Motocross Team Manager Kyle Blunden has encouraged Dobson to take all the time he needs, to ensure there is no possibility of damage from an early comeback.
"Our focus is to make sure he doesn't come back early and end up hurting himself further – we want him to come back healthy and do what we know he can do and get some great results.
It's disappointing, but we are very happy with how our other two riders are going this year, Kirk and Caleb are both still finding their peak and both are already at or near the top in their respective championships so we are in a fantastic position," Blunden finished.