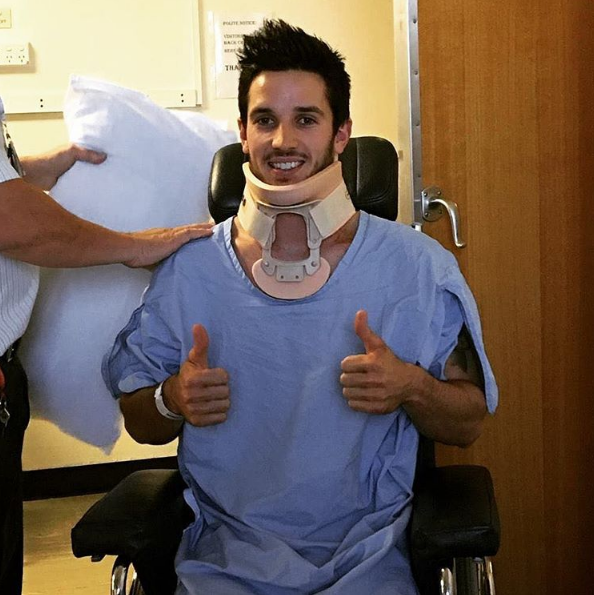 SD3 Husqvarna rider Luke Arbon has fractured his vertebrae at the fourth round of MX Nationals.
By Hayden Gregory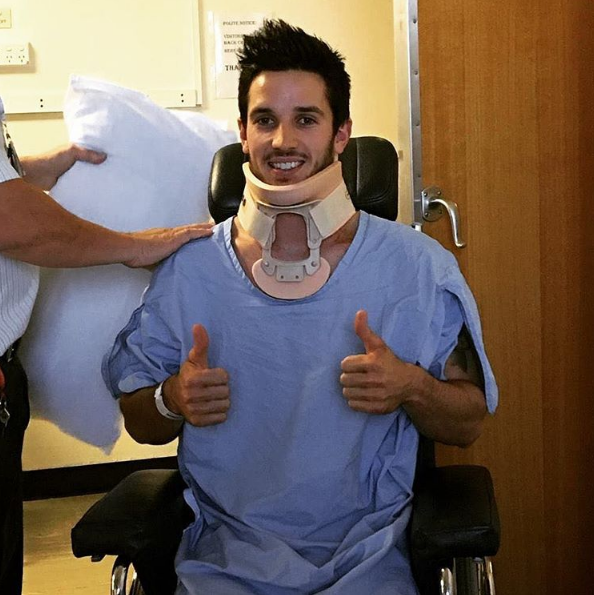 Fortunately for the MX2 rider, there was no loss of movement following the crash on his home track. Scans have revealed a fracture to his C6 vertebra and a very lengthy recovery period is expected.
"Luke was bedding in an engine on Saturday, on his home track that he's ridden a million times and just came up short and landed on the point of his head." Team owner Steve McKinnon explained. "He had a clean fracture of the C6 vertebra, so there was no displacement at all and no chord damage and he's got movement in all limbs. 
"He'll be in hospital for a few days and in a neck brace for a number of weeks, but right now the prognosis is pretty good. It will be a tough recovery, but Luke is a tough cookie so I'm sure he'll be okay.
"He's still in hospital now and working through everything we need to do, but it certainly gave us a scare. Thankfully he will be okay, we've just got a lot of water to go under the bridge before then." 
Arbon's Husqvarna team mate Brett Metcalfe shared his concern for Luke and the toll it has taken on the entire team.
"I was heartbroken on Saturday, I think Luke's injury took a big toll on everyone throughout the team, that was a tough one." Metcalfe commented. "He's going to heal up and be okay but it was definitely a low for all of us.