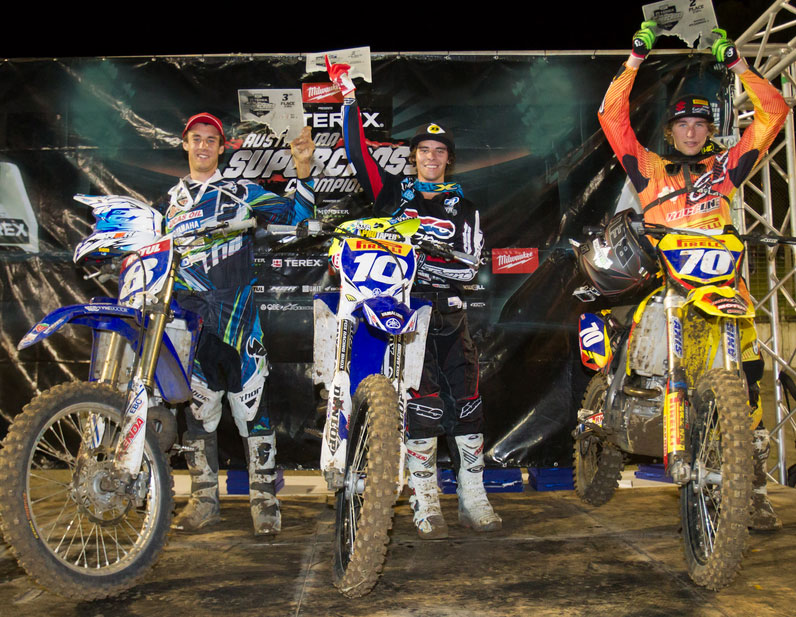 The Mt. Gambier event was the opening round of the championship for the Under 19 class and Wilson pulled off a remarkable wire to wire victory in the 12 lap main event.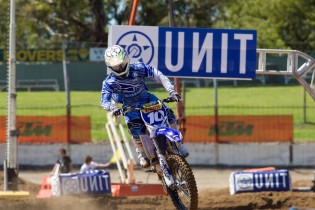 He shot from the gate and instantly took control of the race as the field exited the first turn. He stretched out a good lead in the opening laps as his main rivals battled behind him. His winning margin was eight seconds at the fall of the chequered flag and he sailed over the line with fist in the air.
"That was just the race I needed," Wilson said from the podium. "I got an awesome start and was able to pull a little gap early in the race which allowed me to just ride my own race. I could see what was happening behind me and things did become interesting as I got into some lappers but the riders behind me had the same issues.
"It felt awesome to get the win and as a team we have worked hard since the end of the MX Nationals to be prepared for this championship. The GYTR Yamaha team and my mechanic Wardy have been amazing and this is a result they deserve," Wilson ends.
The GYTR Yamaha team also assisted two members of the Yamaha Junior Racing program in Wilson Todd and Nathan Crawford. Both have very little experience riding and racing supercross and it was a big learning curve for the Yamaha young guns.
Both riders fell at different stages of the main event with Todd eventually coming home in second place and Crawford in fourth. Both riders will contest all the remaining rounds as they learn and experience supercross for the first time.
The GYTR Yamaha team now focuses on the upcoming triple header weekend at Phillip Island to be run in conjunction with the Moto GP. Both the Under 19 and Junior Lites class will compete on Friday, Saturday and Sunday during the MotoGP.
Follow the GYTR Yamaha team on Facebook: www.facebook.com/GYTRYamaha

Australian Supercross Championship – Mt Gambier
Under 19s
1st Jay Wilson (GYTR Yamaha)
2nd Jake Emanuelli
3rd Corey James (Yamaha)
4th Joel Wightman (Yamaha)
5th Jett Anderson
6th Jake Donaher
7th Jesse McNally
8th Tim O'Brien
9th Bailey Coxon
10th Jordan Waters