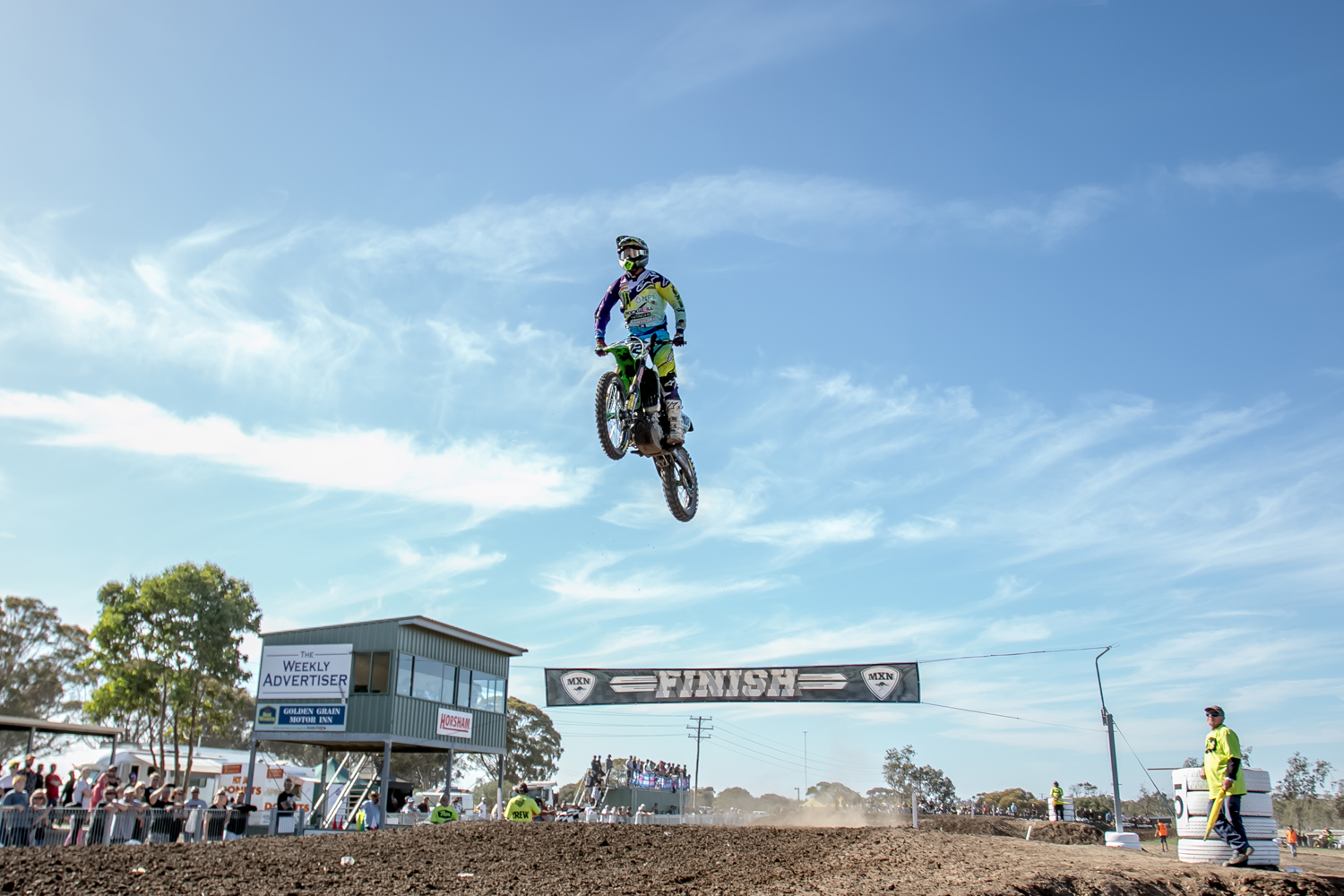 Matt Moss will look to retain his leader's red plate in the MX1 class this weekend.
By Hayden Gregory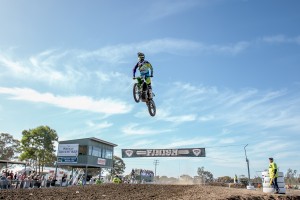 A former two time champion, Moss has started the 2016 season on fire with new team National Pump Monster Energy Kawasaki. It was a successful team debut for the rider beating home a stacked MX1 field. Moss will now head to Appin looking to build on that first round; on a track he has tasted a lot of success in the past.
"Appin is my home race, so I'm really excited both about that and having the red plate on the front of my bike," Moss said. "It's been a long time since I've had that in motocross, but I've had some great races at Appin over the years and I'm looking forward to keeping that streak alive."
Teammate Kade Mosig also showed signs of brilliance in the opening round clocking the fastest times in practice and claiming the Superpole. Mosig went on to finish fourth in the main and is hoping to get up onto the podium this weekend.
"I've had a really good couple of weeks and we've been able to work on a couple of areas that came out of Horsham," he explained. "There were a lot of positives to take out of that first round, such as my speed and my starts, but it's a matter of eliminating the little mistakes. We're nearly there, I just need to keep my focus and continue building throughout the season and we'll be on the right track."
In the MX2 class, Jake Moss bounced back from a year of injury to claim third first up. With less than one point separating the top three riders Moss will need to be on his A game once more.
"I'm excited to be back racing again," Moss stated. "I've had a couple of days off so I'm feeling refreshed and can't wait to get back to Appin. My aim for the first half of this season is to finish top five in both motos at every round, but if something better comes along I'll grab that opportunity with both hands."
Sydneysiders have the chance to meet the National Pump Monster Energy Kawasaki Racing Team up close and personal on Friday, 15 April, from 2:30pm to 4:30pm at the Kawasaki Motors Australia headquarters in Rydalmere.