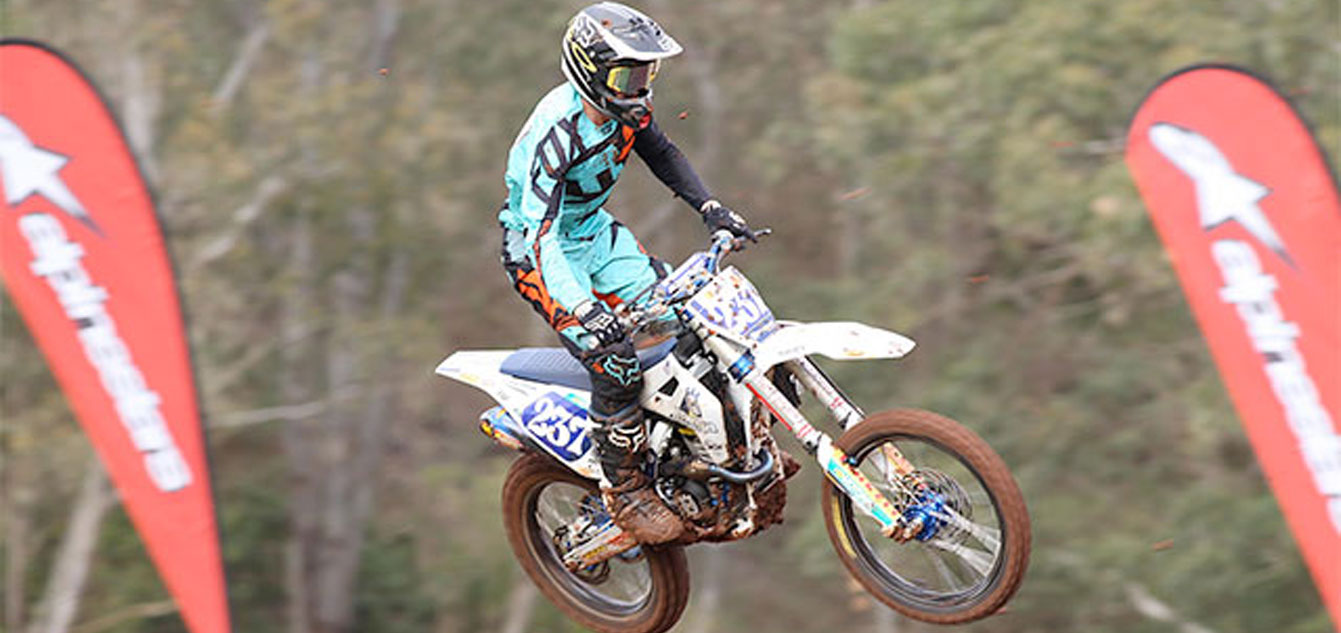 Husqvarna factory Support rider Zak Small found what must count as one of the hardest routes to a title when he secured his career-first Sunshine State series premier class crown at Toowoomba's Echo Valley circuit at the weekend.
Press Release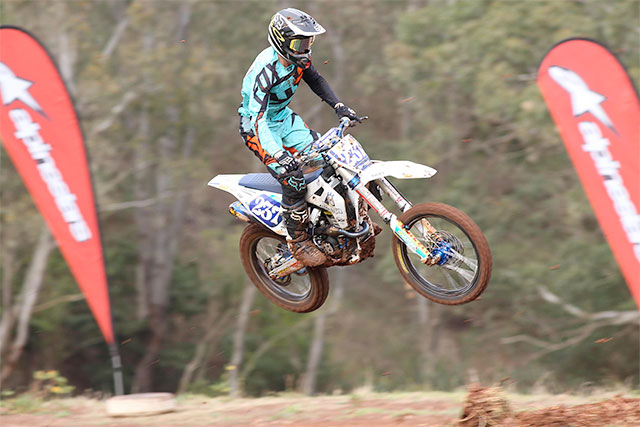 The 18-year-old builder's labourer from Bundaberg entered the last of five rounds with a 57-point lead in the MX1 category, and needed almost every point of that buffer after a big crash in the opening moto
"I had a massive crash," said Small. "I knocked myself out and injured my leg, my knee, and I was probably out for a couple of minutes. Obviously I DNFed that Moto and missed the second Moto."
Small then went into the city of Toowoomba to seek medical guidance on whether he would be able to contest the critical final race or not, and after he was deemed fit to race by Doctor, he returned and rode out the final moto.
"I went out in the last Moto and just had to ride around to score some points," said Small. "I did that and luckily we scraped through!"
Small secured the Sunshine State MX1 Championship on his Mega Motorcycles Husqvarna FC 350, by a scant eight points over Toowoomba's Kerrod Morrisey.
Brodie Downes made it a podium double for Husqvarna and Bundaberg's Mega Motorcycles dealership, finishing third overall aboard a Husqvarna FC 450.
For the newly crowned champion though, 100cc less was the perfect amount; "I'm definitely going to be riding the 350 next year as well. The power of the 350 suits me much better than a 450. A little bit more aggressive, it revs a bit more, and the weight difference to I like."
MX1 Honours on the day went to Dean Ferris, ahead of evergreen Series Coordinator and Husqvarna FC450 rider Robbie Marshall, with Luke Wilson third.
On top of his eventful victory in the MX1 championship, Zak Small also finished third in the Pro MX2 category, behind Ricky and Lochie Latimer.
The Shell Sunshine State series is well known as a breeding ground for emerging talent, and as part of its support of this year's series, Husqvarna Australia has been awarding Clubman Cash on a round-by-round basis.
The highest placed Husqvarna-mounted Clubman rider in the MX1 and MX2 ranks takes home a $100 cash bonus each round, and in Toowoomba the Husky Clubman Cash went to Trae Kuehn in both the MX1 and Lites categories.
It was a successful Sunshine State Series for Kuehn, who came out overall victor in the club and MX1 category, defeating Kye Orchard and Conor Walton, as well as finishing fourth in the Clubman MX2 category.
For more information on Husqvarna motorcycles visit www.husqvarna-motorcycles.com
2016 Sunshine Shell Series Pro MX1 Championship:
1. Zak Small 406,
Kerrod Morrissy 398,
Brodie Downes 355,
Brendan Swaffield 328,
Travis Regeling 322