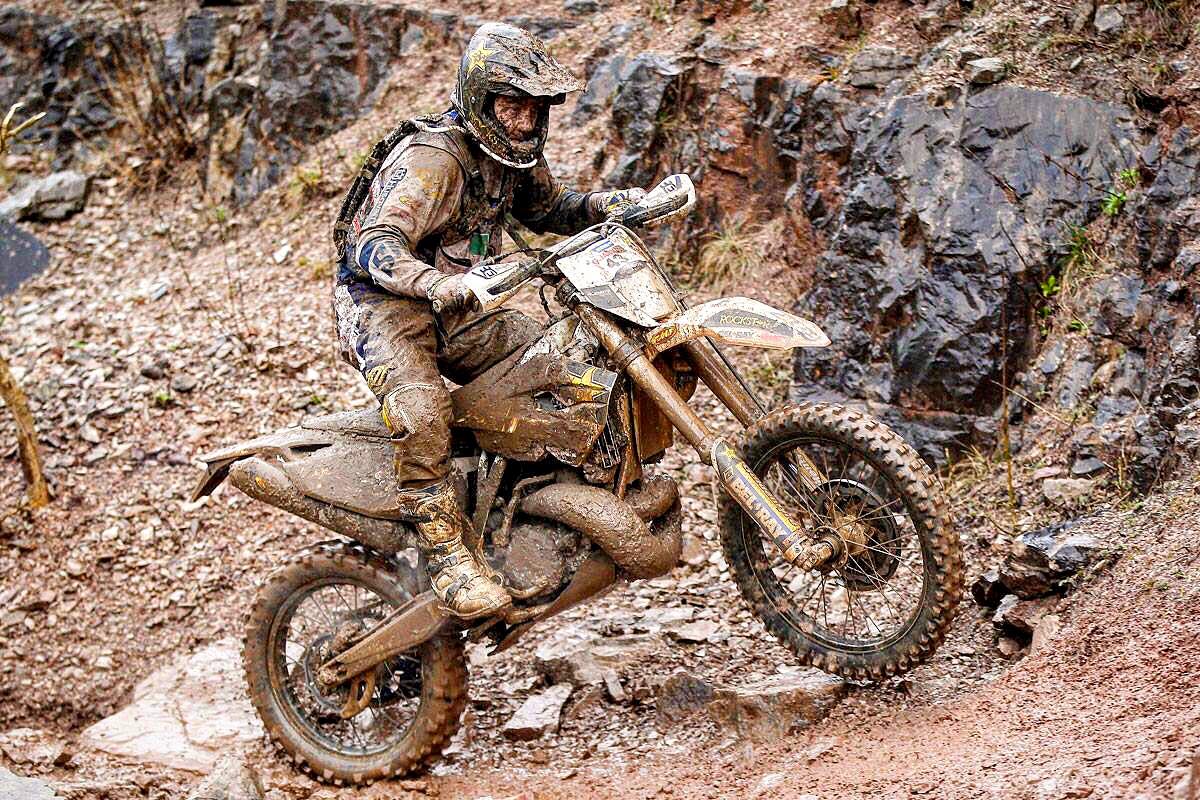 The Rockstar Energy Husqvarna Factory rider has opened up his 2016 enduro account with a dominant display in England.
By Hayden Gregory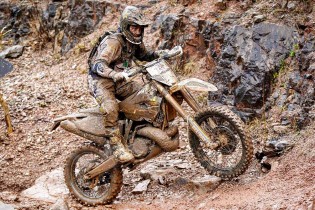 Inclement weather added to the challenging conditions presented on the day for the twelfth and final running of UK's leading extreme event. Making his way into the lead early Jarvis locked into battle with multiple time Tough One winner David Knight. The pair were the standout riders on the day with Jarvis ultimately pulling away in the second half of the race to win by two minutes.
"I was second off the start, which is a huge improvement compared to my previous races," Jarvis said.
"Some riders overtook me but the goal for the first few laps was to look for the best lines. I had a decent fight with David Knight today. Knighter knows this place well and is always fast here. When he pitted I decided to push hard and ended up crashing. I quickly got back on my bike and decided to stay behind Knight for a few laps. Shortly after the midway point I passed him and managed to open up a decent gap.
"The track was wet and muddy but to be honest it didn't really make a huge difference for me. My strongest point was the slower and more technical sections inside the quarry, that's where my TE 300 excelled really. It's been ten year since I first raced here at Nantmawr Quarry. I'm glad I got the win, my fourth Tough One victory, at the very last edition of the event."

While Jarvis claimed his fourth career victory at the event David Knight's effort cannot go unnoticed. His battle for the lead was exciting and it was only an exceptional late charge by Jarvis that separated the two.
KTM rider Paul Bolton claimed the final spot on the podium a further six minutes behind Knight. Wade Young and Jonathan Richardson rounded out the top five.
Results – The Tough One 2016, Pro class
1. Graham Jarvis (Husqvarna) 14 laps 02:33:06;
2. David Knight (KTM) 14 laps 02:34:59;
3. Paul Bolton (KTM) 14 laps 02:40:48;
4. Wade Young (Sherco) 14 laps 02:42:09;
5. Jonathan Richardson (KTM) 13 laps 02:39:16;
6. Billy Bolt (KTM) 13 laps 02:45:24;
7. Owain Humphreys (Husqvarna) 12 laps 02:34:12;
8. Gethin Humphreys (Husqvarna) 12 laps 02:34:13;
9. Wayne Braybrook (Husqvarna) 12 laps 02:35:22;
10. Ben Hemingway (Beta) 02:37:00…