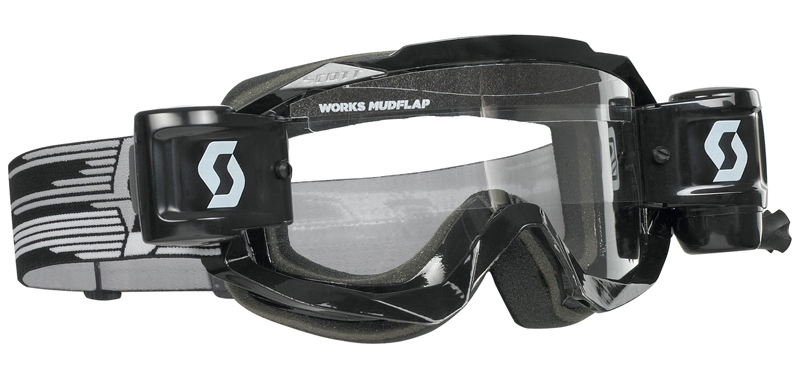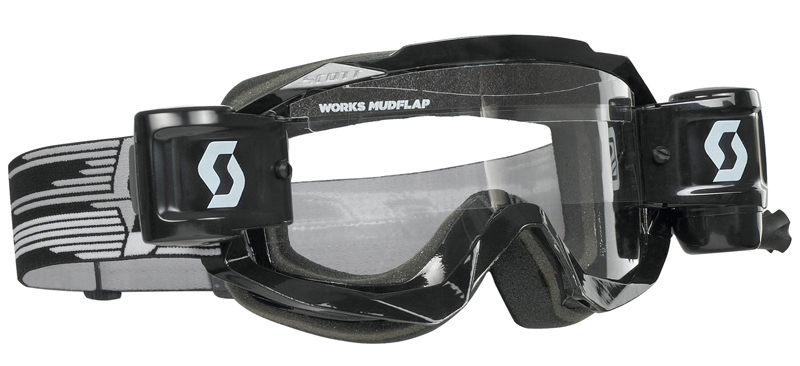 I used Scott Hustle roll-offs back in Hattah this time last year. With the word that Leeton Amcross would be a wet and sloppy one, I thought I'd dig them out and give them a good clean to be ready for a weekend of playing in the mud. I called into Ballards to pick up some replacement roll-off film and packed my bags for Leeton.
The night before the race, I pulled them apart in the motel, gave them a good, thorough clean and replaced the roll-off film for the next day's racing. Replacing the film is really simple; as long as you don't drop it on the floor and unravel all the film, it should be an easy process.
The next day, she was super muddy but the roll-offs performed flawlessly. I've found with some roll-offs in the past that the clean film isn't directly in front of my field of vision, which always put me off, so I've steered away from them. These Scott Hustle roll-offs were perfect, however, and I didn't have a single issue all weekend.
The Scott goggles themselves are absolute top quality and the FIT system ensures you have a perfect fit around your face. Combine that with a terrific moisture-wicking foam and a good-quality goggle strap and you have a top pair of goggles. The best part? Whip out your roll-off lens and replace it with a standard lens and you have two pairs of goggles for one investment. — Matt Bernard