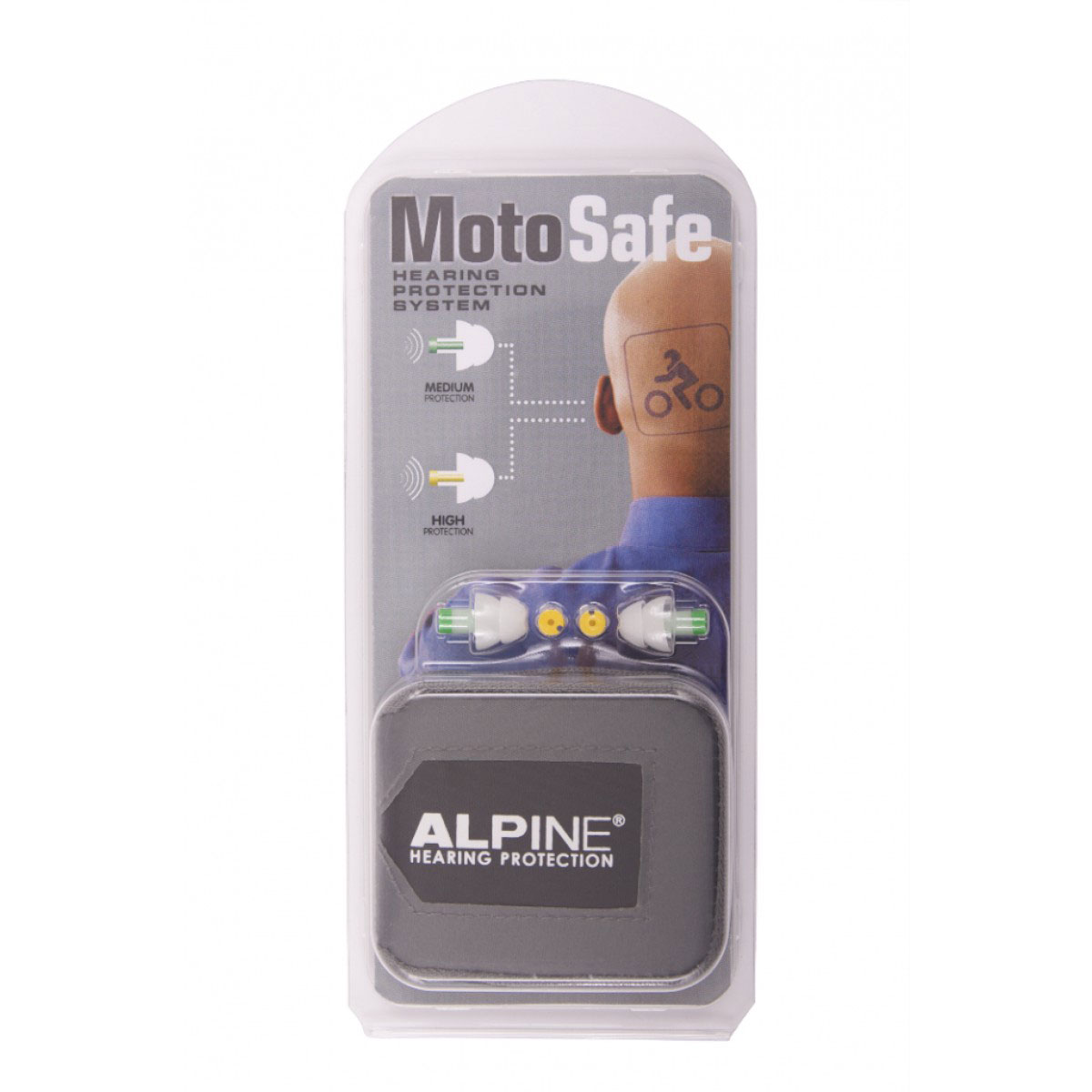 After years of audio abuse, my ears have taken more punishment than the directions on the box said they should take. Riding bikes is a loud hobby/occupation and from time to time I've used ear plugs. I like riding with them in and I reckon it's easier to concentrate when the noise levels are cut down — and for whatever reason it seems to be less fatiguing as well.
I usually use the foam jobs you can get from Bunnings and while they aren't too bad, they're a bastard to fit and keep in place.
I recently tried a set of ear plugs called MotoSafe by a company called Alpine; they have a bit more engineering involved than the foamy job. The plug's body is made of a soft rubber that looks a little like inner-ear headphones and down the centre is an interchangeable plastic filter. You get two filters in the pack, with one providing medium and the other high protection. You also get a neat zip-up pouch to keep it all clean and dry between rides.
I've used the MotoSafe earplugs on the trails and on the road and they are far superior to the foam squishy units. The damaging top-end noise gets cut but you can still carry on a conversation at a stop without too much hassle. I've even used the MotoSafes in the music studio and they do a great job at cutting the bight of the snare drum but not illuminating everything else.
As a good solution to a universal problem, the MotoSafe ticks a heap of boxes. – Damien Ashenhurst