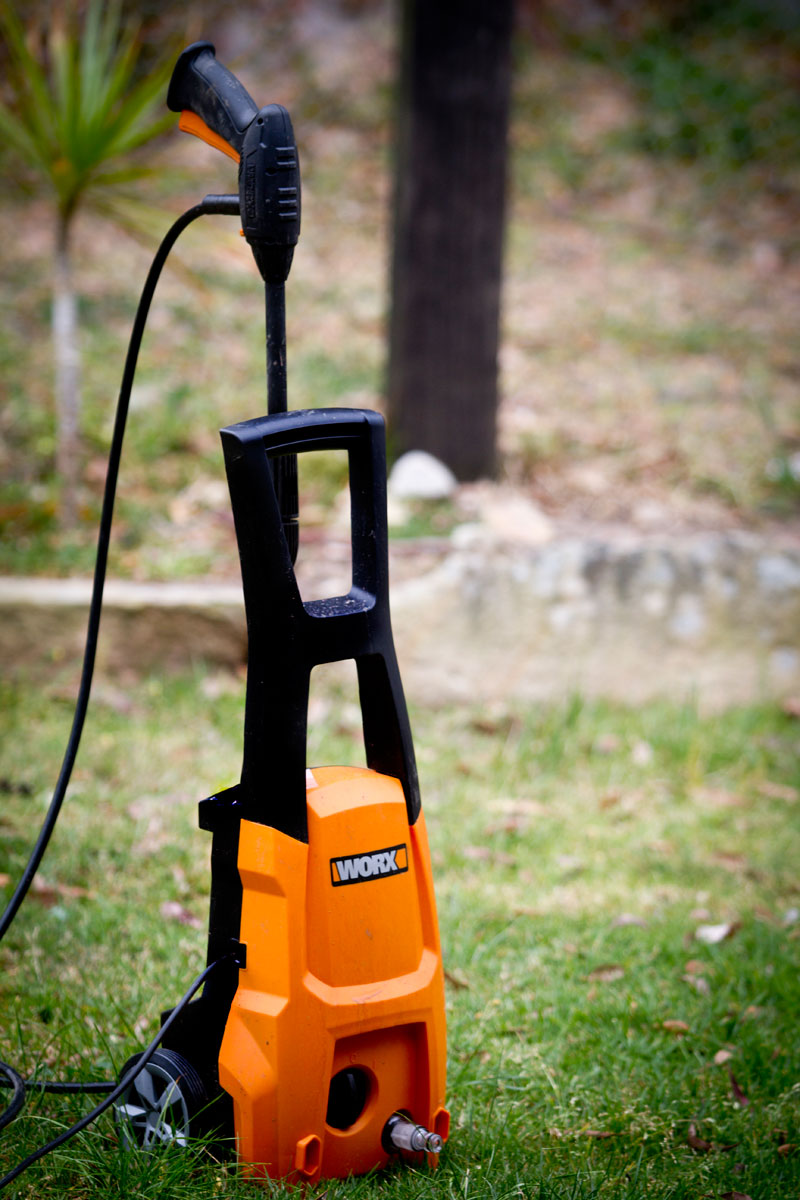 My pressure washer recently carked it. Mid-wash, she made some funky noises and farts then stopped. It was one I had scored from my girlfriend's dad second-hand, but it had given up on me and sat there smoking.
The garden hose just doesn't cut it for washing bikes. You use heaps more water, it takes heaps longer and requires a lot more effort to get a muddy bike clean. The guys from Men at Work sent through some information on the WORX FORCE 110 pressure washer and I instantly was interested to see what it had when thrown into the dirtbike world.
I was a tad stunned when I got it out of the box — the thing is tiny. Straight away, I reserved my opinion on how good it would be, but as I put it all together it seemed to be really good quality with some fantastic features.
One of the best features of the WORX FORCE 120 is the non-tangling hose. It's able to rotate at both the gun and machine ends, which means you don't get yourself all hooked up and tangled when moving around the bike. It's an absolutely fantastic idea.
I started by washing the quite muddy Honda CRF450R project bike. Got that sparkling, then washed my girlfriend's 250F, then the Dirt Action Mercedes Vito, and then the girlfriend's car. I wasn't going to give this thing an easy start to its life. It ate it up and got everything clean with minimal effort.
If there'd been more daylight I might have even attached the patio cleaner to the end and given the deck a once-over. I was very, very impressed with the FORCE 120 high-pressure washer and for under $130 it's top value. — Matt Bernard
RRP: $129.00
CONTACT: worx.com
INCLUDED
Hose (6m)
High-pressure foam nozzle (with detergent bottle)
Trigger gun
Lance
Fixed spray nozzle
Rotor (turbo) nozzle
Patio cleaner
water filter
FEATURES
Corrosion-free pump for extended life
Self-priming mechanism allows water to be drawn directly from a bucket or water tank
Rotor turbo nozzle provides 60 per cent more water pressure for the tough stuff
Automatic start/stop
Sleek non-tangling high-pressure hose
Lance and trigger gun easily attach to the unit for convenient storage
Ergonomic handle and wheels for easy transportation