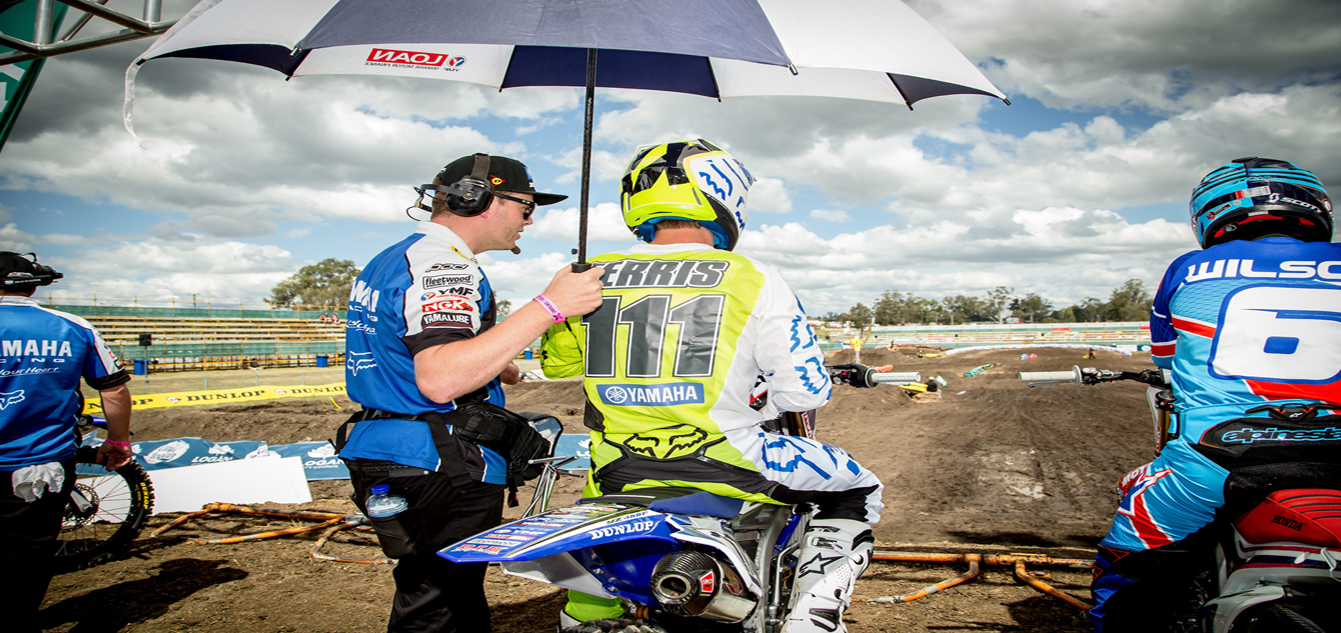 CDR Yamaha's Dean Ferris has won the fourth round of the Australian Supercross Championship bringing an end to Justin Brayton's streak.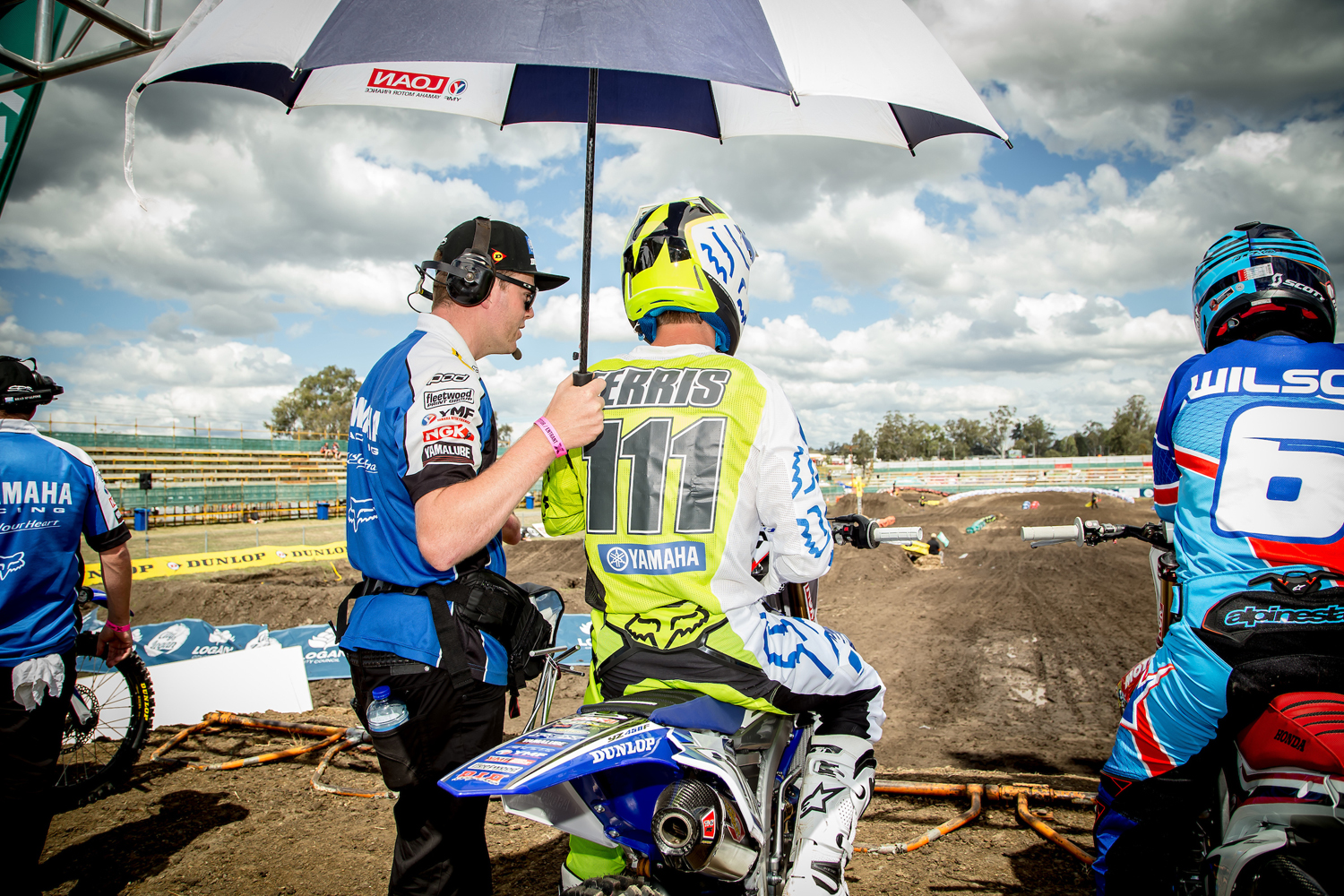 By Hayden Gregory
As gates dropped on the main event, 2015 champ Dan Reardon immediately hit the lead closely followed by teammate Dean Ferris. The pair quickly pulled away from the pack as championship leader Brayton recovered from an opening turn crash.
The Yamaha duo battled up front with Ferris waiting until lap seven to make the leading pass. In third place Jay Marmont looked set to secure his first podium on return before a speedy Wil Hahn worked his way past the Honda rider.
Ferris continued to hold out Reardon for the lead, crossing the line to claim his very first Australian Supercross victory. A CDR Yamaha 1-2 was a perfect result for the team with Kawasaki's WIl Hahn claiming the final spot on the podium. Championship leader Brayton recovered to claim fourth place while Marmont fell to fifth.
Ferris now sits 11 points adrift of Brayton in championship standings with two rounds left to race.
In SX2 racing, Gavin Faith celebrated victory with a dominant showing. Serco Yamaha's Jackson Richardson had the early lead before Faith clicked into gear and took control of the race. Richardson would hold on for second place with championship leader Hayden Mellross securing third with a last minute move on Raceline Pirelli KTM's Dylan Wills.
Mellross continues to hold an eight point buffer in championship standings from Richardson in second. Gavin Faith also remains in contention a further nine points back in third.
SX1 Race Results
1. Dean FERRIS – 20:10.539
2. Daniel REARDON +03.984
3. Wil HAHN +11.994
4. Justin BRAYTON +23.959
5. Jay MARMONT +27.751
6. Jesse DOBSON +50.945
7. Kade MOSIG +53.732
8. Cheyne BOYD +01:00.446
9. Lawson BOPPING +1 lap
10. Jay WILSON +1 lap
SX1 Championship Standings
1. Justin BRAYTON 93 Pts
2. Dean FERRIS 82 Pts
3. Wil HAHN 76 Pts
4. Daniel REARDON 74 Pts
5. Jay MARMONT 61 Pts
6. Kade MOSIG 58 Pts
7. Jay WILSON 48 Pts
8. Adam ENTICKNAP 46 Pts
9. Kyle PETERS 38 Pts
10. Luke WILSON 35 Pts
SX2 Race Results
1. Gavin FAITH – 15:16.790
2. Jackson RICHARDSON +02.609
3. Hayden MELLROSS +06.344
4. Dylan WILLS +17.064
5. Wilson TODD +19.457
6. Joel WIGHTMAN +28.333
7. Kyle WEBSTER +34.689
8. Aaron TANTI +38.164
9. Jesse MADDEN +41.666
10. Taylor POTTER +50.247
SX2 Championship Standings
1. Hayden MELLROSS 89 Pts
2. Jackson RICHARDSON 81 Pts
3. Gavin FAITH 72 Pts
4. Wade HUNTER 58 Pts
5. Dylan WILLS 53 Pts
6. Joel WIGHTMAN 53 Pts
7. Wilson TODD 47 Pts
8. Jordan HILL 42 Pts
9. Aaron TANTI 39 Pts
10. Kyle WEBSTER 37 Pts