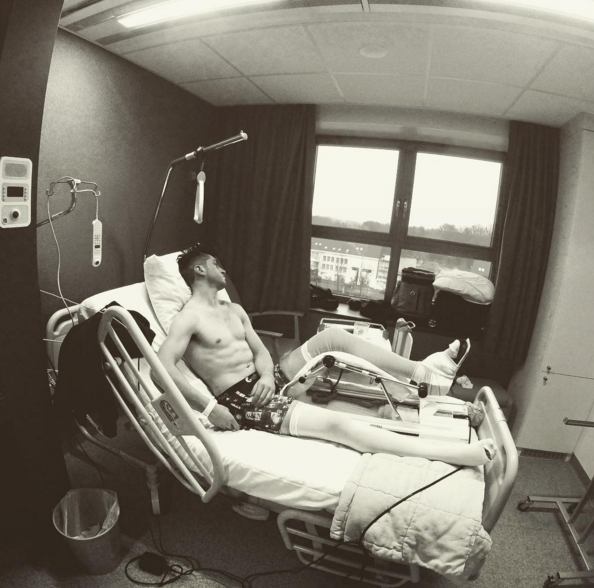 Dean Wilson has taken to instgram to give fans an interesting insight into his injury and what kind of toll it has taken on him.
By Hayden Gregory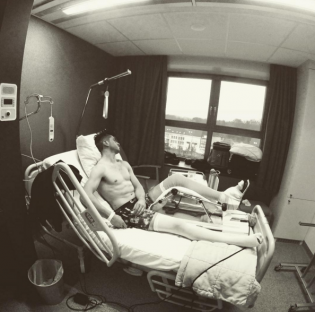 The post highlights Wilson's utter dismay with the injury and how much hard work he had put in prior to the season. Having torn his ACL for the second time in as many years Wilson is determined not to be discouraged but rather stay positive in a strong showing for all his fans.
The post reads as follows:
deanwilson15 – Sitting here in disbelief asking myself how is this happening to me again? How many people wash there front tire mid turn and just pick there bike back up? This one really stings me as I gave up everything this offseason. With training, sleeping, eating, riding, testing and doing everything in my best possible way to be prepared for the season.
I started off the season strong and I felt by round 5 I would be where I wanted to be. So came A2, I was putting in a fast lap in timed qualifying which would be my last lap of that practice as I only had a minute 30 seconds to go on the clock. I had a solid lap going all the way until I got to the turn before the finish and my front tire washed nothing crazy but I felt my knee pop and buckle. At that very moment I put my hands together prayed to God and asked him that I didn't just blow my knee again.
I hobbled up went to the truck just praying and unsure what was wrong but I wanted to see if I could ride the next practice. So I went out for the next practice and new rite away my knee was blown. As tears ran down my eyes under my goggles I pick up my mechanic Matt ride through the tunnel and back to the pits. I went into the truck and pretty much just broke down. Feeling that this was a year for me to make it happen and come back strong and show KTM why they hired me in the first place I feel like I let all of my sponsors down and including myself. Feeling like this could be the last time I ever race a supercross for a factory team.
Monday came by and I got MRI and results where a torn ACL, MINISCUS and sprained MCL. My trainer@tylarattray and team came up not to mess around and see the best knee dr there is Dr S.Claes in Belgium. So I have had that surgery done now and recovering. This injury has not discouraged me and I am going to do everything I can to come back strong for outdoors. I hope that I can set a good example for people and kids that have unfortunate luck and injuries who feel like they want to quit that just because there are some bumps on the road we push through them and become successful. For me I believe the light is still shining at the end of the tunnel and I am willing to do what ever it takes