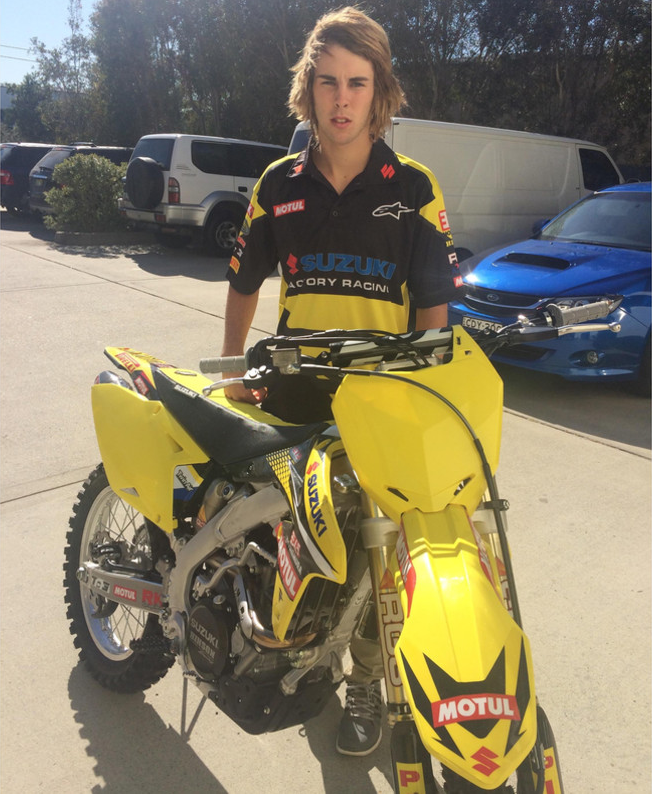 Team Motul Suzuki riders, 21 year old Kale Makeham and 17 year old Egan Mastin have put in strong performances at the ninth round of the 2015 MX Nationals held at Toowoomba. 
Story by Hayden Gregory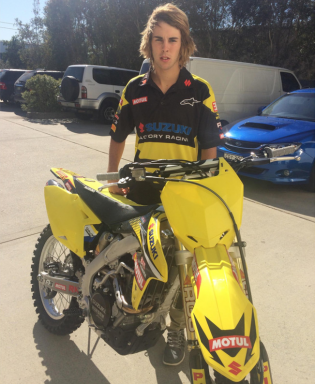 Young Mastin entered the weekend having never ridden in a national MX1 race. The boom youngster, filling in for the injured Matt Moss was called upon after his American season concluded last weekend. Jumping at the chance, Mastin returned home to Australia and quickly proved that he has what it takes to mix it with the premier riders in Australia.
Jumping on his RM-Z450, Mastin started moto one on fire holding a top six position for most of the race. On track for an outstanding professional debut a small crash late in the race saw him drop back a handful of spots.
A quick recovery ensured Mastin was able to finish in a very impressive ninth place. Proving he wasn't a one trick pony, the Motul Suzuki rookie backed up his first result with a tenth place finish in moto two. The combined results placed Mastin in 10th place overall a very respectable finish for a young man on debut.
"I got off to a good start in the first race and was running inside the top six and was able to hold that position for the majority of the race and everything was feeling good." Mastin explained.
"Unfortunately I had a crash just after the half way point of the race that put me back a couple of positions. Other than the little crash I was very happy with the first moto.
"The team was awesome to work with all day; they are a great team and were great to work with at Toowoomba. The bike was great as well, I am still getting used to the bike a little, but overall the weekend was very positive."
Teammate Kale Makeham did not perform to his expectations in Toowoomba despite an overall 11th place finish. In both motos, Makeham finished directly behind the younger Mastin with a 10-11 result.
"My day was not too bad I guess, not to high not to low." Makeham commented. "I had some good pace in the first moto but made a few mistakes, apart from that it was pretty uneventful.
"The track out there on Sunday was unreal; it was a proper motocross track.
"They prepped it and watered it and had it just perfect. I had a good time riding the track, hats off to the club because tracks like that are hard to come by." Makeham concluded.
The rookies will be looking to improve on their already impressive results as the MX nationals comes to a conclusion this Sunday with the 10th and final round being held in Coolum.