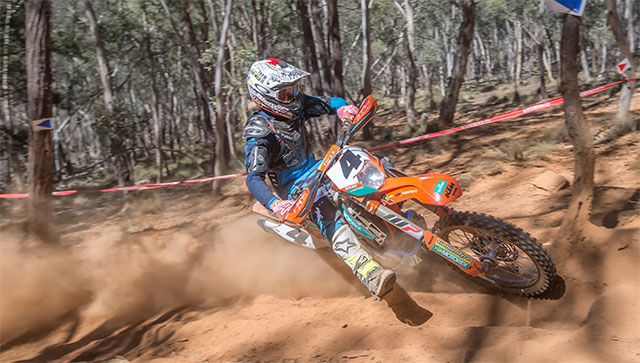 Chucky has talked support, history and goals at an inside look at one of Australia's most exciting off road racers.
By Hayden Gregory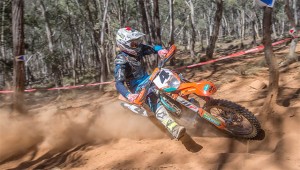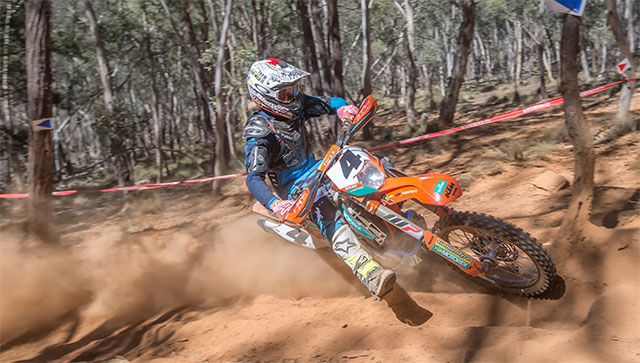 Sanders has opened up his 2016 campaign just as he left off  2015, where he claimed the outright E3 and Junior titles at the ISDE World Championship. The 21 year old has continued his run of form remaining undefeated through the first four rounds of the Australian Off Road Championships.
In wake of his success, Sanders has taken a step back to remember how it all got started,
"It started back in 2004, from then I was gelled, I was still playing three other sports; footy, cricket and basketball, and still trying to race or ride motorbikes," he said.
"My dad had a good racing career back in the 80's and I just wanted to follow in his footsteps and get bigger and better trophies than him," Chucky Chuckled.
"He has been my mentor and coach and having him in my corner has just been such a big help. When I look back it's so nice to see how far we have come and all the things we have done together.
"Dad is 100% my biggest supporter, I was working at the family apple orchid, and he allowed me time to get away and train, and ride when I could. I was working 8 hours a day and then trying to fit riding in, it was great to have the family support to help me follow my dreams," Chucky concluded.
The KTM rider remains focused and goal oriented as the AORC reaches the halfway stage this weekend.
"My biggest goal this year is to win my first Australian Championship, win the outright and the class. I would also really like to win the Australian Four Day Enduro Championship. I think I have a good chance as I have put in the hard years over the last couple of years," he said.
"The six day is coming up and it would be good to be selected for the Australian team again, and represent Australia.
"Last years' experience of racing overseas was unreal, especially going over to compete in the six day and getting as good of a result as I did was an awesome effort, it would be great to back it up," said Chucky.
"My biggest and greatest moment in my career so far was going overseas, heading over there and competing against 600 competitors, learning and taking off with the best riders in the world, and riding against people you use to watch back when you were a kid is pretty cool.
"Coming in to round five and six I am feeling confident, and will hopefully continue with the results I have been having. Fitness will be the key this weekend with the intense, close racing," Chucky concluded.
Rounds 5 and 6 of the Yamaha Australian Off Road Championships will be held in Murray bridge this weekend.