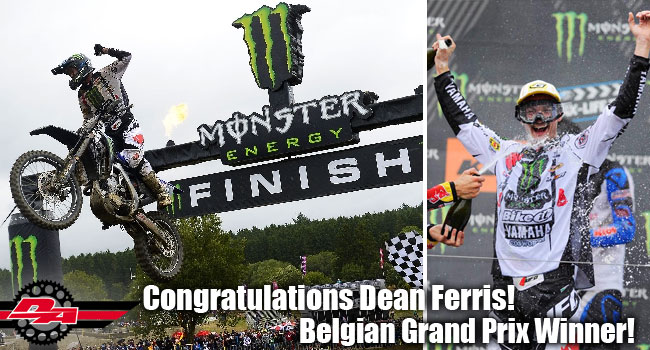 Monster Energy Yamaha's Dean Ferris will remember the 2013 Grand Prix of Belgium for a long time.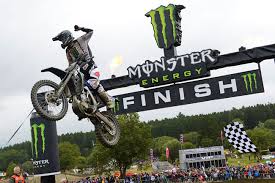 The 23 year old Australian not only celebrated his first FIM Motocross World Championship victory but dominated the weekend on his YZ250F with Pole Position and wins in both MX2 motos.
Dean Ferris-
"It was a perfect weekend really and it was key to get two good starts here which is what I did. The first moto was tough and it took me a long time to get around my team-mate. My goggles were finished and as soon as I passed him I threw them off and that was a relief for me. I clocked out some good lap-times and controlled the race.
"In the second moto I immediately passed Coldenhoff and we jostled for the lead a little bit until I could drop the hammer and make a gap of around seven seconds. I managed that the whole way and nothing crazy happened and I didn't make any mistakes. The track seemed to suit me both days. When Jeffrey [Herlings, world champion] went home last night I think all of the guys in MX2 thought they would give it a really good go today and I'm proud that I took both motos.
"I've won a GP now so the 'monkey is off the back' and I think the Matterley Basin track up next will be good for me. I haven't raced there but was a spectator in 2011 and there are plenty of ruts and hopefully I can carry this form into next weekend. It is special that we broke the KTM streak in the class and gave Yamaha our first win of the season, so I'm also proud of that. I am one of four Australians to be on a GP podium and also to win and to be in the record books with Reed, McFarlane and Leisk is pretty special. At the beginning of the year I had a goal of winning a grand prix. I knew I'd be super-stoked if it happened and I'm pumped that I actually got one."