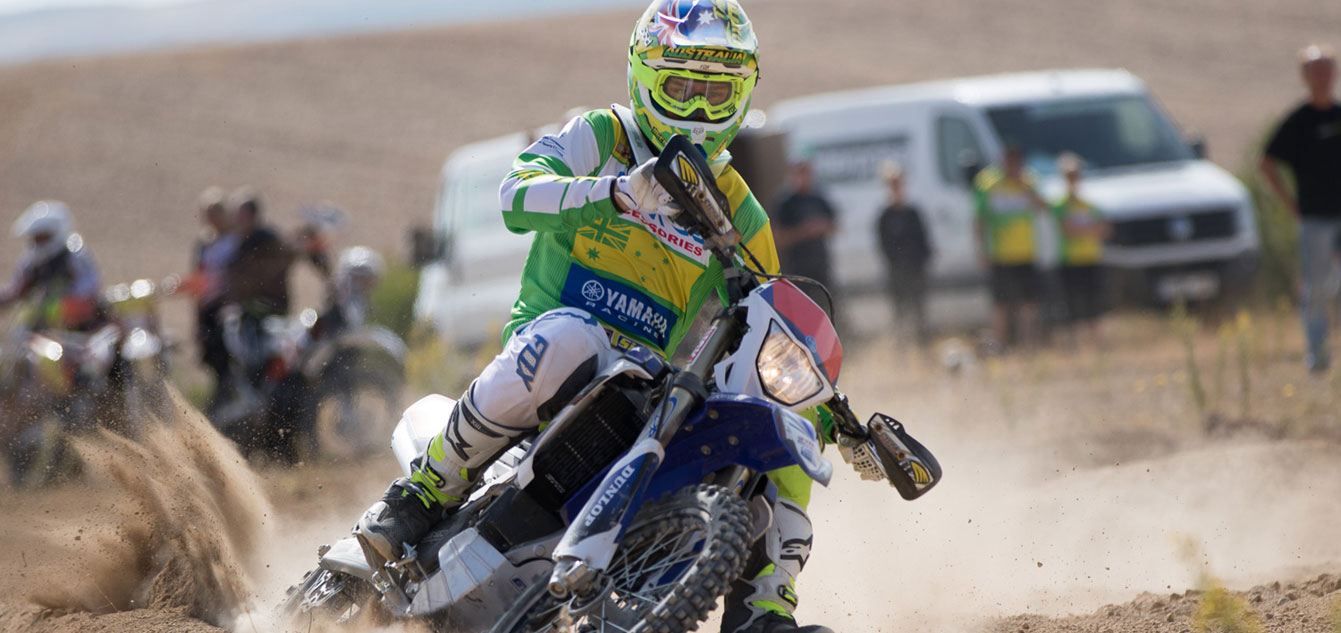 Josh Strang suffers a broken ankle while our women's team hits the lead. 
By Hayden Gregory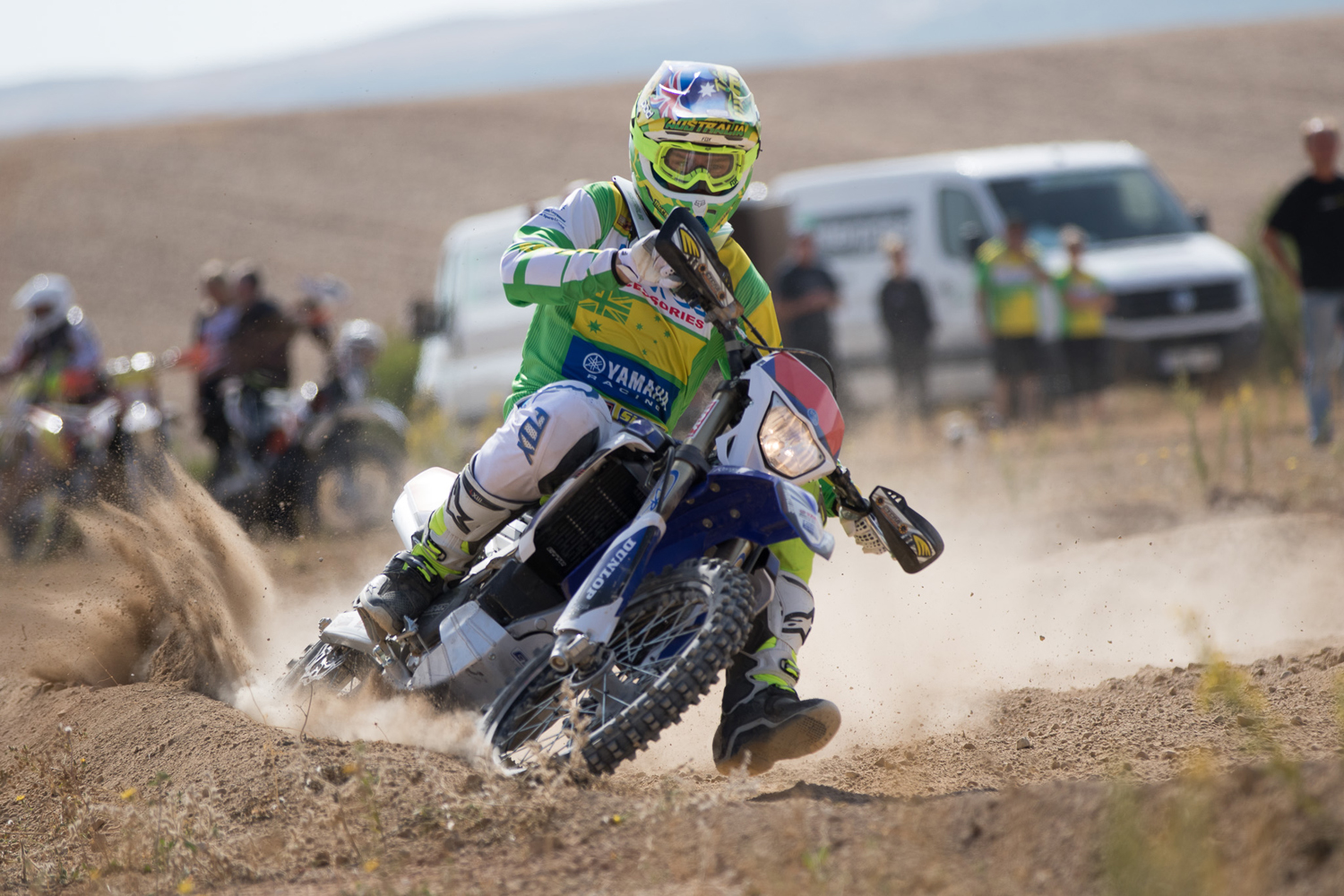 With all three of our Aussie teams determined to defend their world titles, the day was set for some interesting racing. Lachlan Stanford led out over 500 bikes for the opening test and no one could predict the events that would soon follow.
2016 Australian Off-Road Champion Daniel 'Chucky' Sanders was the pick of the Senior Trophy team scoring fifth overall for the day including outright victory in test four.
"It was a good start here today for day one of the six day. We got off to a reasonable start, the first day is always the hardest," Sanders said.
"In the first test I passed three people and nearly a fourth. There was a lot of dust on the track, which made it hard to pass.
"Over the next couple of tests I just tried not to make any mistakes, and on the fourth test I won it outright, which was pretty cool to get an outright test win.
"On the last test I blew my four second lead loosing almost 22 seconds. That now puts me down 16 seconds going in to day two. Tomorrow I am looking to get back a bit of time and the track should be rougher."
Daniel Milner clocked in at 12th place with Lachy Stanford back in 23rd.
Josh Strang, the fourth member of the Senior Trophy team, tragically crashed in the opening stages picking up a suspected broken ankle. The incident forced Strang to withdraw from the event meaning Australia's chances of defending their senior crown are all but over.
Despite the injury to Strang, Australia finished in tenth place. Team USA lead the way from Italy and Britain.
In more positive news the Yamaha Blu Cru Australian Women's team topped their field as they strive for a fourth consecutive World title. Tayla Jones led the way finishing in first place with Jemma Wilson back in fourth. Jessica Gardiner was leading the event early before a late DNF caused her day to end prematurely.
The Australian Junior Trophy Team scored strong results, with Jack Simpson, Tom McCormack and Nic Tomlinson all determined to keep pressing forward in the coming days.