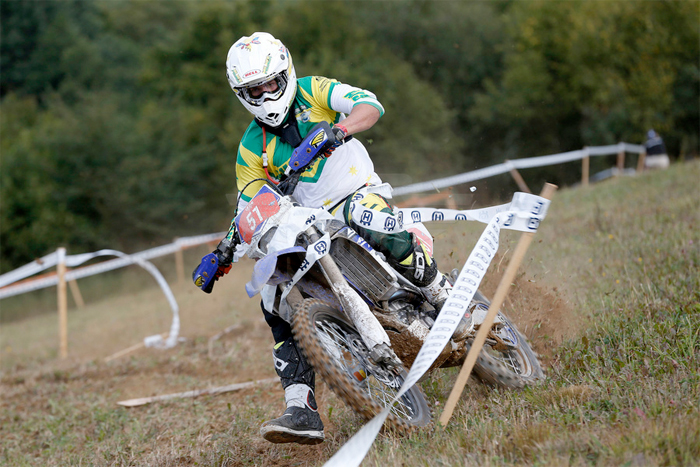 Team Australia has made a successful start to the 2015 International Six Days of Enduro in Kosice, Slovakia, currently sitting in second position for the World Trophy.
By Hayden Gregory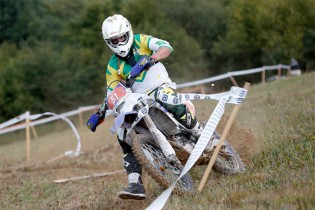 The Australian's finished one minute and 14 seconds behind leaders the United States in the senior World Trophy class, while France sit a further 15 seconds behind in third.
Daniel Milner spearheaded the Australian attack individually placing second in E2 ahead of teammate Matthew Phillips in fourth.  Josh Green, Lachlan Stanford (leading E3), Glenn Kearney and Beau Ralston all finished within a few minutes of each other to show great consistency across the board.
Individually, Josh Green secured the fifth best time in the E1 class. Tye Simmonds finished 10th in the E2 class ahead of Glenn Kearney in 17th, Beau Ralston in 20th and Broc Grabham in 33rd.
The Australian Junior team was able shine on the opening day, placing first by over three minutes to Sweden. Daniel Saunders was dominant posting a time that would have seen him as one of the front runners in the senior race. Tye Simmonds, Broc Grabham and Tom Mason similarly put in great rides to declare an impressive team lead.
In the Women's Trophy, Australia showed everyone why they are the reigning two time world champions. Tayla Jones, Jemma Wilson and Jessica Gardiner claimed all three podium positions to create an astonishing seven minute lead after only one day of racing.  The Australian's will take some serious beating with France in second and Sweden in third. The Swedes sit 16 minutes and 30 seconds behind the Aussie girls.
World Trophy Classification
1. USA – 3:42:49.48
2. AUSTRALIA +1:14.17
3. FRANCE +1:31.70
4. SPAIN +2:29.82
5. ITALY +4:20.09
Junior World Trophy Classification
1. AUSTRALIA – 2:17:03.21
2. SWEDEN +3:06.70
3. FRANCE +4:35.27
4. USA +4:40.00
5. GREAT BRITAIN +5:20.32
Women's World Trophy Classification
1. AUSTRALIA – 1:40:56.66
2. FRANCE +7:38.57
3. SWEDEN +16:33.28
4. FINLAND +17:54.9
5. USA +23:15.75